Rain or shine, it is candy time! If you are planning to trick-or-treat in the Grand Rapids area, you might be wondering where and when to head out. We've got the information you need - and if you are dreading the thought of taking your little and big ones out in the cold, we even have some inside options.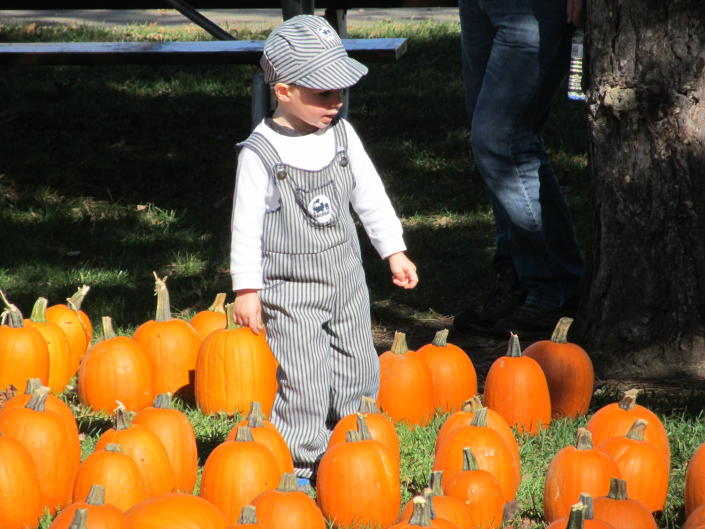 Pick up a pumpkin from one of the dozen u-pick farms in the Grand Rapids-area!
Photo Credit: Coopersville & Marne Railway
---
Most neighborhoods in Grand Rapids and the suburbs don't set a specific start time for trick or treating, but dusk is always a good bet. If you plan on heading out between 5:30 and 6, you should find things getting started. Make sure to bundle up because this year it will be a cold one. Also make sure if you are out past dark you have some sort of reflective item so you are easily seen by others.
Woodland Mall is hosting its annual Halloween Hoopla. Bring your kids to the mall from 3-5 pm to trick or treat throughout the mall at various merchants. There will also be bouncy houses and the kids play area. Did I mention that it is indoors?
Every year a few local fire departments hand out candy to little kids in costume . The also have their fire equipment out on display. Head over the the Ada Firehouse at 6990 E.Fulton in Ada from 3-5 pm or the Cascade Firehouse at 2865 Thornhills Ave from 5:30-8pm.
Wherever you spend your Halloween, do it safely!
Never miss a post!
Subscribe to the Insider Experience blog.