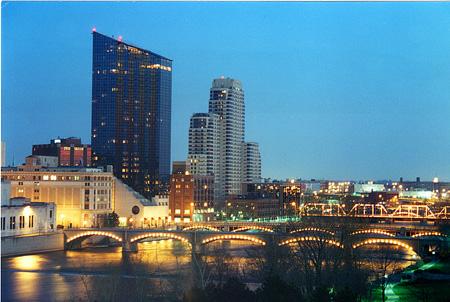 Celebration on the Grand is almost here! Make plans now to load your kids into the car and head downtown on September 7th and 8th for free concerts, a rubber duck race on the Grand River (the Ducky Dash), and some of the best fireworks around.
The festivities kick off Friday, September 7, with the Taste of Downtown, where you can sample delicious food from downtown restaurants like Peppino's and Stoner's Tacos. The vendors will be near the Rosa Parks Circle stage and are open from 11:00 a.m. 2:00 p.m. and again in the evening from 5:00 p.m. 11:00 p.m. This year, beer will be served in a confined area for adults.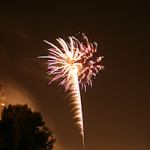 Friday night, the whole family can kick back and enjoy the free live concerts at Rosa Parks Circle and Ah-Nab-Awen Park, along with the much-anticipated fireworks, which are set off in the park at dusk. (Click here for the concert schedule.)
**9/8/12 update: Due to weather, the Celebration on the Grand fireworks are postponed until tonight, Saturday, Sept 9, 2012.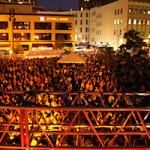 Bring the kids back to Rosa Parks Circle on Saturday, September 8, for an outdoor roller skating party. (It's free if you bring your own skates, or you can rent them for just $1.00 per person.)
Feed the appetite you work up on those skates at the Taste of Downtown, which continues Saturday afternoon beginning at 3:00 p.m. (open 'til 11:00 p.m.). Afterward, walk over to Ah-Nab-Awen Park, where you'll find more free fun with mini-golf, carnival games, jugglers, acrobats, magicians, and more.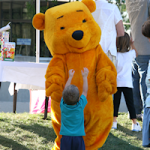 Don't Miss
Be sure to attend the first-ever Ducky Dash, which pits rubber duck against rubber duck in a race to the finish on the Grand River! Attendees can register to adopt a duck (for free!) at any of the Duck Dash Registration booths located at Rosa Parks Circle or Ah-Nab-Awen Park on Friday or Saturday. The ducks will begin their race at 5:00 p.m. on Saturday at the Gillette Bridge and 'swim' their way to victory by the Blue Bridge. "People will be able to follow the ducks as they race down the river by using the riverwalk that runs alongside the water," says Jeremy Bakken, chair of the Celebration on the Grand 2012, "so it's a great way to draw attention to the natural beauty of the River that many people never really stop to admire," Bakken says there will be prizes for the owners of the top ten fastest ducks, including restaurant gift cards, museum passes and more. The grand prize? An overnight stay at the luxurious Amway Grand Plaza Hotel.
Isn't that just ducky?!
For more details visit http://www.celebrationonthegrand.org/.
all photos courtesy of Celebration on the Grand