November 11-22 is gearing up to be quite an exciting transition into the 2015 Holiday Season!  The GR Cocktail Guild is excited to bring the 1st Annual Cocktail Week GR to town.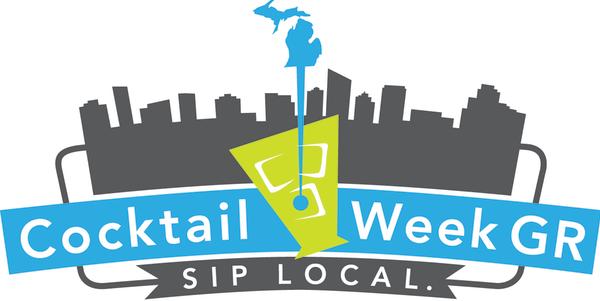 Photo Courtesy of Experience GR
The cocktail culture has been growing in Grand Rapids for years now: local bars, bartenders, new distilleries, and passionate sippers have made cocktails just as relevant and just as hand-crafted as craft beer.  The Grand Rapids Cocktail Guild was founded in March of 2015 by chef and cocktail lover Torrence O'Haire and is making waves in the hand-crafted culture of West Michigan, and this year, for eleven days you can enjoy events around town designed to showcase the talents and local ingredients of bartenders all over the city. 
If you didn't make it out to enjoy Restaurant Week Grand Rapids 2015, you can make up for it now- Cocktail Week GR has adopted a similar system that is affordable and fun.  Pair and Share features two craft cocktails and a small plate for $25 or less, and a list of participating restaurants will be released here on November 4th.  If you are interested in more than just one course of pairings, check out the Daring Duos Dinners as well.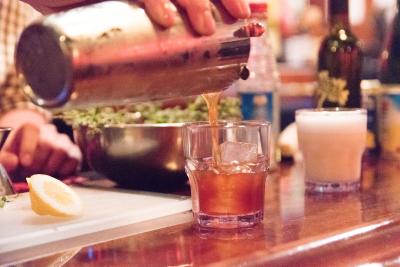 Photo Courtesy of Experience GR
Besides excellent restaurant participation, Cocktail Week will be enhanced with events and support all over town.  Pop-up tasting booths featuring Long Road and Grand Traverse Distilleries will be in the Downtown Market, and the "American Spirits- The Rise and Fall of Prohibition" exhibit will be at the Grand Rapids Public Museum through January 17th, 2016. The fifth and final round of the Iron Bartender Competition will effectively decide Grand Rapids' best bartender as former winners are pitted against each other for a ticketed and entertaining evening event.
Finally, the UICA will be featuring "Hey Bartender" on November 22nd as a grand finale for both Cocktail Week and the 8th Annual International Wine, Beer, and Food Festival.  This documentary follows a former bank executive turned bar-owner in New York City and is part of the collaboration between the UICA and the Grand Rapids Downtown Market to bring Big Screen Cuisine to locals.  For $35, ticket holders can meet in the teaching kitchen of the Downtown Market for a Cocktails and Charcuterie class with the GR Cocktail Guild, followed by appetizers and the 5:30 screening of the documentary. 
Where are you most excited to 'Sip Local' during GR's first ever Cocktail Week?