It's still the most wonderful time of the year! As we approach mid winter, beer enthusiasts unite as they celebrate GR Beer Week leading up to the 9th Annual Winter Beer Festival. For the second year in a row, Experience GR brings you Cool Brews. Hot Eats. (CBHE), two weeks of wonderful chef/brewer collaborations that are happening all over Grand Rapids and the surrounding areas. From February 17th - March 1st, you don't need a ticket and you don't need to dress against the weather...you just need to be hungry!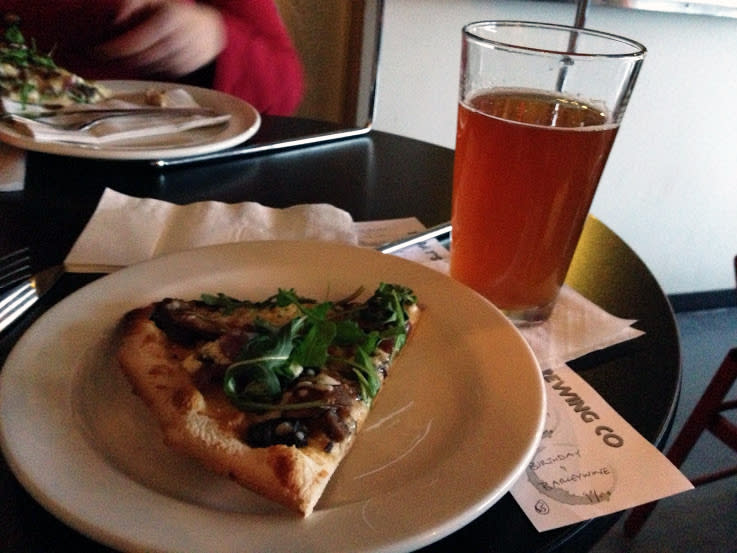 CBHE has partnered with 58 area restaurants and given them only one requirement- use craft beer in your cooking. While some restaurants have been doing that all along, many chefs seized the opportunity to design an off-the-wall dish or pairing that their guests have never seen! To spice things up, this year chefs were allowed and encouraged to utilize hard cider as well, an homage to the impressive legion of cideries that West Michigan now proudly boasts. While this spread of creative chefs may seem familiar from September's GR Restaurant Week,one of the differences for CBHE is that there is no pricing structure.
While Restaurant Week was designed for couple's nights out, at CBHE you can hop all over town and get just one course at as many places your stomach can handle. Grab some fiery chicken wings and a pint of Short's Soft Parade at Z's for an appetizer. Head to Derby Station for the "Tim Allen", a Michigan turkey burger with all sorts of local fixin's and a local brew of your choice. Wrap up your evening with dessert at Blue Water Grille, which is offering Crankers Coconut Porter Beeramisu - Lady fingers soaked in Cranker's Coconut porter, Amaretto & espresso with mascarpone cream & creme anglaise. If you don't want to drive all over town, head to Amore, where Chef Jenna has put together a five-course Beercentric Menu with five pairings for just $40.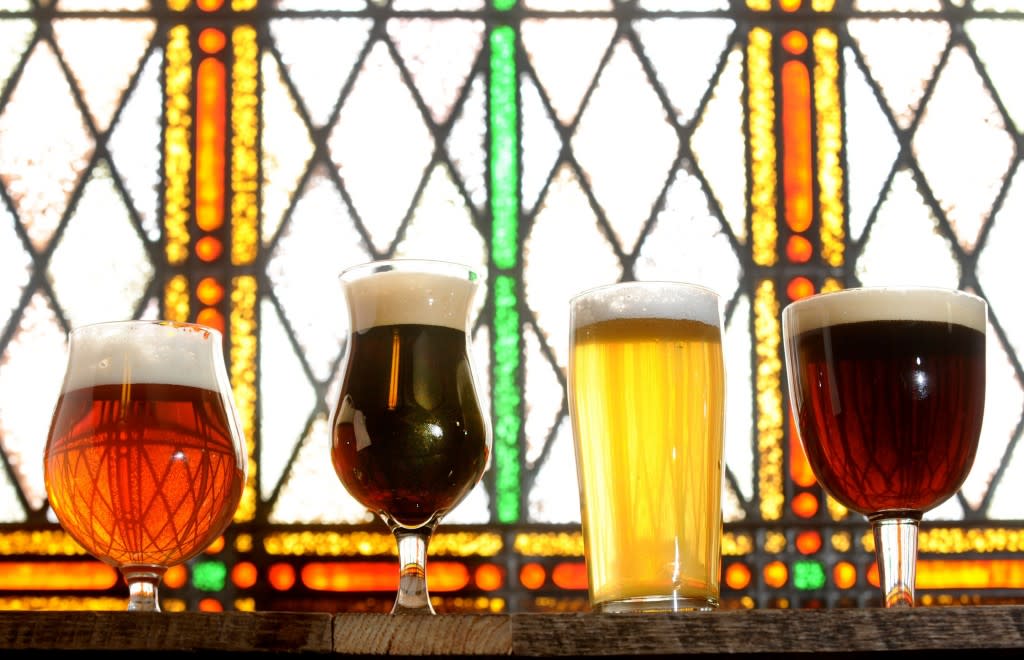 Beer from Brewery Vivant
If you just can't eat any more, check out the GR Beer Week events leading up to Beer Fest on February 22nd- tap takeovers will be happening all over town, and Experience GR has just released the Beer City Ale Trail Map to guide you! This map lists and located thirty-two stops for you and your crew-line up your designated driver for three days of tasting, minimum. Pick one up from your favorite local brewery! If you're coming to town to help Beer City celebrate, tons of local hotels are offering enthusiast perks, whether it's a pint glass at check in, a full growler of local beer (your choice!), or the chance to book a Brew and Renew Spa Package...which does indeed include a beer while you're pampered. Check out the full list of hotels here, and book soon!
As we eagerly await the groundhog's omen of six more weeks of winter, why not break it up with some good news- the Grand Rapids area has GREAT beer and a lot of it! Our talented chefs are prepared to expand your palette and for two whole weeks, you'll be in the company of beer-lovers from near and far. I've done a little math, and if you eat out for just over four meals a day, you'll be able to try them all. Click here for a full list of participating restaurants don't drool.
Are you on Instagram? Take a photo of one of your Cool Brews. Hot Eats. meals and tag it with #coolbrewshoteats, and you will be entered to win a $50 gift card to Grand Rapids Brewing Company! Winner will be announced on Friday, March 7.