It's hard to think of a better way to escape the chilly Michigan weather than coming inside for a hot meal and a cool brew. The third annual Cool Brews Hot Eats (CBHE) kicks-off Monday, February 16 through Saturday, February 28 and features over 50 restaurant partners that have created a special menu item for the event.
Grand Rapids is enthusiastic about beer, said Kate Herron, Community Development Manager, for Experience Grand Rapids. For those who can't get a ticket to the Winter Beer Festival, or who prefer to be inside and enjoy beer, Experience Grand Rapids created CBHE. Now everyone can join in on the fun and celebrate local beer, even if they aren't attending the festival.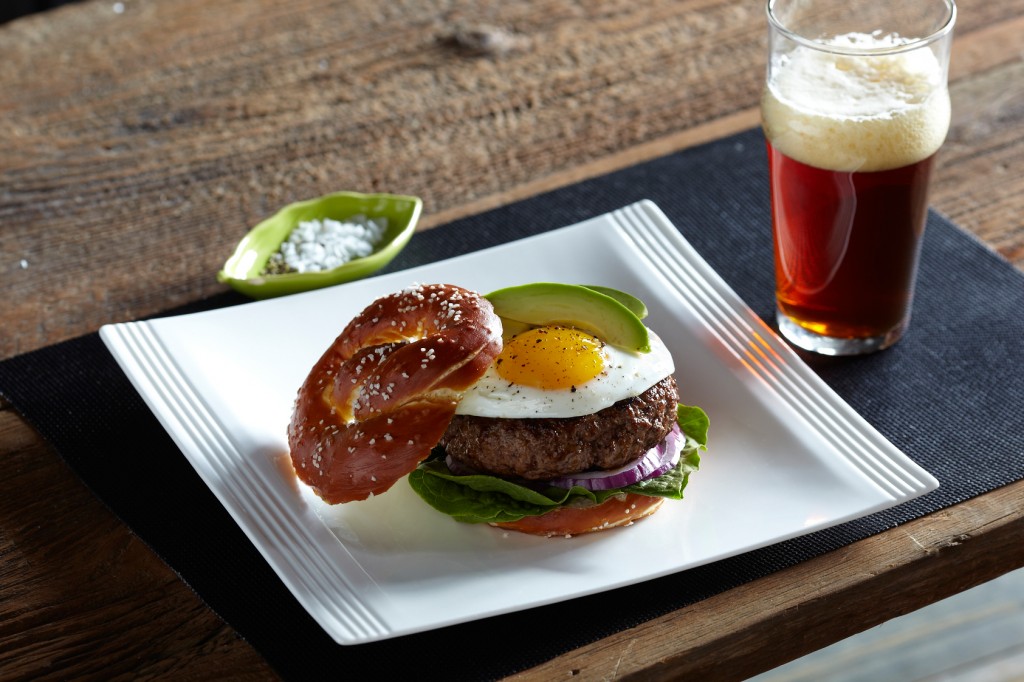 During CBHE, participating restaurants are not only offering craft beer suggestions to pair with a meal, they are also incorporating beer into the food. Those who might not think to try a glass of Founders Breakfast Stout on its own can give the Founders Breakfast Stout Tiramisu featured at Amore Trattoria Italiana a try. If you are already a fan of craft beer, items such as New Holland Poet braised beef cheek served at six.one.six, or beer braised pulled pork sandwich from FireRock Grille will certainly tempt your taste buds.
The CBHE celebration leading up to the now two day Winter Beer Festival isn't only for restaurants; the entire beer community is involved. Many local breweries are planning events to celebrate local craft beer during CBHE with new events added daily.
Angela Steil, certified Cicerone for Gravity Taphouse & Grille, is looking forward to the chance to help patrons find a craft beer that is right for them.
"For those who identify craft beer with IPAs and bitter hops I encourage them to stop by Gravity Taphouse," Steil said. "With over 60 beers on tap, I can help find one that suits their taste."
Gravity will serve three items in conjunction with CBHE-a white bean beer chili made with Perrin Black Lager, Beer Stroganoff that features a Sierra Nevada Stout demi-glace served over tender beef tips and finishing with a Vanilla Porter Creme Brulee including Atwater Brewery Vanilla Java Porter.
Steil also noted Gravity would offer beer dinners and beer education programs in the upcoming months. "If you can't wait that long, ask for Angela Thursday through Saturday and she'll be happy to navigate the craft brew waters with you."
"I can't wait to see the creative dishes that the 50+ participating locations put out," Heron said. "Grand Rapids is Beer City, USA- now its time to show off the fact that we have an excellent culinary scene as well, and are excellent at pairing the two!"
So mark your calendars for February 16-28. You have some eating and drinking to do.
If you are a user on Untappd, make sure to unlock our limited edition "Beer City Badge" from February 16 - March 16. Check in one beer from two different Grand Rapids breweries to unlock!