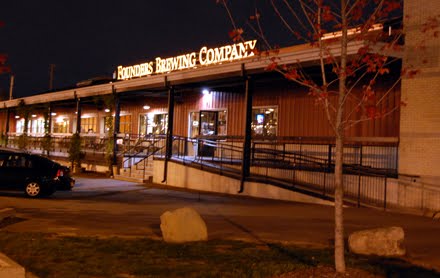 If you want a bottle of Founder Brewing Company's Kentucky Breakfast Stout, bring your camping gear.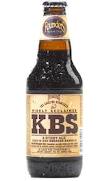 Founders offers Kent Breakfast Stout only on March 15th, the Ides of March, and last year beer enthusiasts began lining up at 6pm the night before, camping in the parking lot for a chance to try the brew.
Dave Engbers, Co-Founder and Vice President of Brand and Education for Founders Brewing Company, says that beer enthusiasts are incredibly loyal and come from near and far. "If you go through our parking lots on a Saturday," he says, "you'll see license plates from all over the country. Beer enthusiasts want the best."
My personal favorite is their hoppy Founders Centennial IPA and I'm not alone. Engbers says its their best selling brew, followed closely by the very different (and malty) Dirty Bastard. Like most Craft Brewers some of their beers, like these two, are available year-round and others only available seasonally. (Or, like the Kent Breakfast Stout, for one day a year.) They've come a long way in fifteen years.
Founders Brewing Company started in 1997, launched by the enthusiasm of Engbers and his Co-Founder and college friend, Mike Stevens. Engbers had been home brewing since before college and was ready to take it seriously. They set up shop and began brewing beer. They remained in their original building for 10 years, brewing about 5000 barrels of beer each year. Along the way, their philosophy changed. Engbers and Stevens decided to brew the kind of beer they wanted to drink--bigger, more complex beers--a philosophy they continue to embrace today.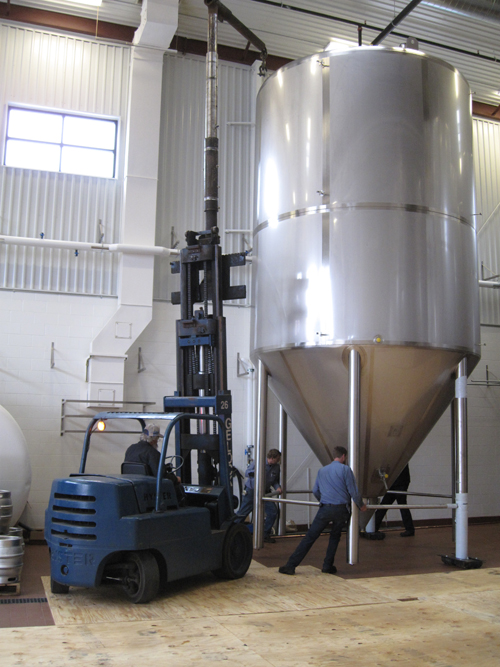 In 2007, along with their Grand Opening at a new location, Founders began to see exponential growth. By the end of the first year in the new facility, they were brewing almost twice as many barrels as the year before. Five years later, they're on track to produce 75,000 80,000 barrels, says Engbers, making them one of the top 50 largest breweries in America.
If you haven't visited in awhile, don't try to find the old parking lots. The one from two years ago now houses their new bottling line, which uses two truckloads of glass each week. Before the bottles leave the line, they're run through two Checkmat stations, sort of like an x-ray for beer bottles. If any of the bottles are filled to capacity or have labels that are askew, off the line they go--relegated to detention hall for beer bottles.
And last year's parking lot? You wont find it either. Founders needed it for their new 85-barrel brew house, which they run in conjunction with their 30-barrel brew house to test recipes and try smaller batches. Engbers says their taproom is like their focus group. It's where they get to test new recipes with loyal customers. They're constantly experimenting with new brews.
One thing that hasn't changed is their commitment to quality. "We're a product-driven company," says Engbers. "We have a commitment to quality and never compromising our process or recipes. We believe that better ingredients make better beer. Better beer makes happy employees and happy customers."