Summer Learning is a Blast at the Grand Rapids Public Museum!
Discover something new each time you visit the GR Public Museum this summer. With a huge variety of summer camps, a carousel, the planetarium, the Dream It Build It LEGO EXHIBIT and three floors of fun your family will be busy learning and exploring all summer long!
New Dream It Build It LEGO Exhibit Features Amazing Architecture
Picture the tallest buildings and structures in the world. Now picture them painstakingly constructed out of LEGO bricks.
Adam Reed Tucker, a CertifiedLEGO Professional, took on this challenge! Not only did he use his architectural background to design 13 of these buildings, he put in countless hours to assemble them. You'll be amazed at his exquisite attention to detail. Each structure on display includes an information card outlining Adam's labor. Take the St. Louis Gateway Arch, for example. Can you believe it took him 60 hours to design and 40 hours to build? Amazing!


Local LEGO Cityscare Features I SPY Game
The second part of the LEGO exhibit at the Grand Rapids Public Museum features a local cityscape. If you look closely you'll see great detail in the display. The exhibit even includes an I Spy game to encourage kids to get involved. Can you find the replica of the famous GR Public Museum bi-plane in the exhibit (kits to build this plane are for sale in the gift shop) or a model of the Museum's trolley?
BONUS: Many hands-on LEGO opportunities are also included in this exhibit.



LEGO Brick Building Contest
If your family wants to take the LEGO fun to the next level this summer, consider entering the Museum-hosted Meijer Dream it, Build it Building Contest. Entrants are asked to create their best, original LEGO brick creation consisting entirely of LEGO Duplo, Megablocks, or other LEGO-compatible plastic bricks or related pieces and can enter individually or in a team.
Prizes include tickets to see the Real Pirates exhibition coming to the GRPM this fall, Skylark LEGO kits, Meijer gift cards, and your creation on display from mid-July to August 31 at the Museum!
Entries must be submitted by Saturday, June 7! Click here for Official Contest Rules
9 Weeks of Summer Fun Planned for Kids
The GR Public Museum will help your kids fight summer brain drain with their amazing programming. This summer, kids aged 4-11 are invited to the GR Museum's Interactive Learning Lab to experiment, learn and grow - all while having a great time!
Specialty camps in everything from science, history, art and culture will delight and teach your kids at the same time. Plus, the grand finale of Camp Curious, Overnight At Your Museum is sure to thrill. This sleepover event immerses campers in a knights' battle, lets them make potions and play Quidditch with wizards, ride the carousel and explore the night sky in the Roger B. Chaffee Planetarium. Overnight At Your Museum is sure to be the talked-about event of your childs summer!
For a full listing of camp offerings, dates and details, click here.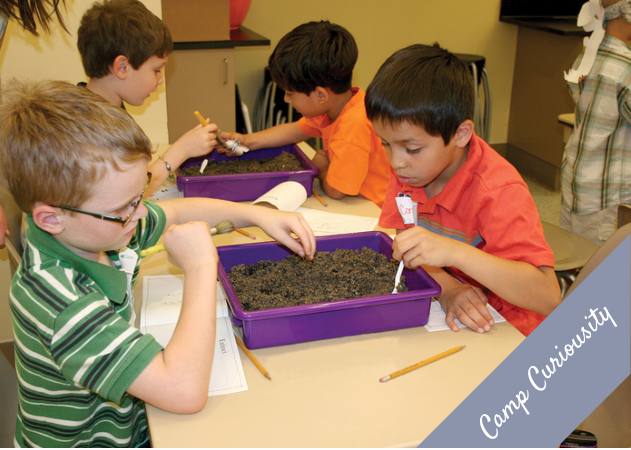 Soon Pirates Will Take Over the Museum
Finally, looking forward to fall, the Public Museum will be host to Real Pirates - a touring exhibition organized by National Geographic and Premier Exhibitions, Inc. This interactive exhibit showcases over 150 artifacts. You'll see treasure chests filled with coins, pirate clothes, cannons, pistols, swords, and everyday objects recovered from an authentic pirate ship that sank off the coast of Cape Cod nearly 300 years ago.
Real Pirates opens at the GRPM on October 18, 2014.
Visitor Information
The Grand Rapids Public Museum is located in downtown Grand Rapids at 272 Pearl Street NW. General Admission is $8 for adults and $3 for children ages 3-18. Admission to the LEGO exhibition is included with general admission to the Museum.
For a full listing of museum hours and admission rates, check here.