From upscale dining to casual fare, lots of new restaurants launched in Grand Rapids last year (2015), including now-local-favorites, The Kitchen by Wolfgang Puck (inside the Amway Grand Plaza), Slow's Bar-B-Q (at the Downtown Market), and Luna Taqueria.
Grand Rapids has embraced chefs who are turning out delicious and interesting food and has become a hotbed for restaurateurs with new ideas. As such, 2016 brought even more culinary delights to Grand Rapids.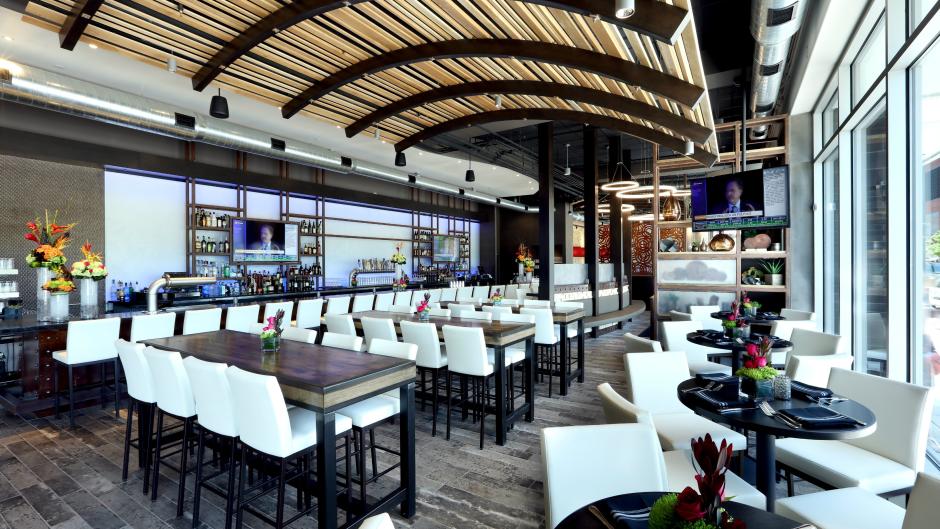 Wheelhouse Kitchen & Cocktails has plenty of seating options for groups of all sizes.
Photo Credit: Wheelhouse Kitchen & Cocktails
---
In June 2016, Meritage Hospitality Group opened Wheelhouse, which joins Twisted Rooster and The Crooked Goose as its third casual dining restaurant in the area. (They also own Freighters Eatery & Taproom in Port Huron.) Located in a prime downtown spot near Van Andel Arena (67 Ottawa Ave.), Wheelhouse is upscale and contemporary but not one bit stuffy. It's the perfect location for a meal before or after a concert and a great place to gather with friends any night of the week.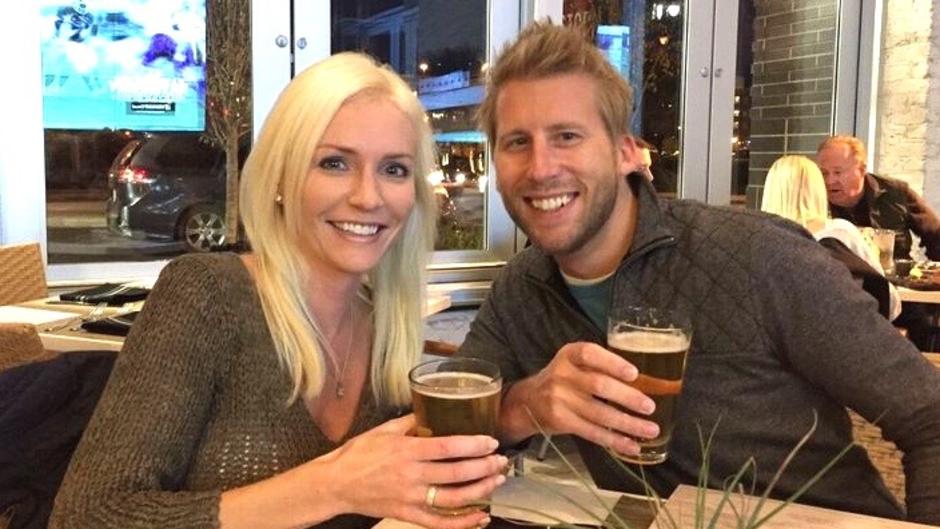 Wheelhouse
Photo Credit: Kirsetin Morello
---
When my husband, our friends, and I dined at Wheelhouse recently, I was surprised to find such a variety on their menu, which features classic American bistro fare with a twist.
Beef Tenderloin Carpaccio, Duroc Pork Chop, and Bistro Chicken at Wheelhouse
Photo Credit: Kirsetin Morello
---
Their creative menu includes appetizers like Beef Tenderloin Carpaccio (which was delicious, with arugula, caper berries, parmesan aioli, and lemon – I declined the shaved crimini mushrooms) and dinners that range from cider-brined Duroc Pork Chops and maple-soy glazed Salmon to burgers and sandwiches
The creative menu was developed by Executive Chef Andrew Alcid, who most recently served as the Chef de Cuisine of Iridescence, MotorCity Casino Hotel's AAA 4-diamond restaurant. His extensive experience shows: the dishes are familiar but offer something new or surprising that adds to the meal. With the cider brined Duroc Pork Chop, for example, which was perfectly done and well-paired with braised baby vegetables and smoked apple butter, you're also served pickled walnuts. I'd never tried them before, but they were surprisingly tasty and a nice complement to the pork chop.
If a night—or three—downtown is what you're craving, Wheelhouse is far from the only new restaurant in the area. Foodies have their pick of new places serving pizza, sushi, and menus filled with lots of other interesting fare. If you're looking for coffee, check out Ferris Coffee's new location in the Trust Building. For amazing bread and pastries, stop by Field & Fire Café. If it's time for lunch or dinner, you can polish off something delicious from one of these new venues:
Rocket Pies (Neapolitan-inspired pizza at the Downtown Market)
Carvers (Downtown Market) Carvers sells high-end meats but also has a full-service kitchen with great sandwiches and burgers. It's also a great place to grab a breakfast sandwich.)
While just about every place serves beer, several new breweries have opened as well, giving beer lovers fun, new places to raise a glass. The food isn't bad, either! Here are several new place to try a brew and meal.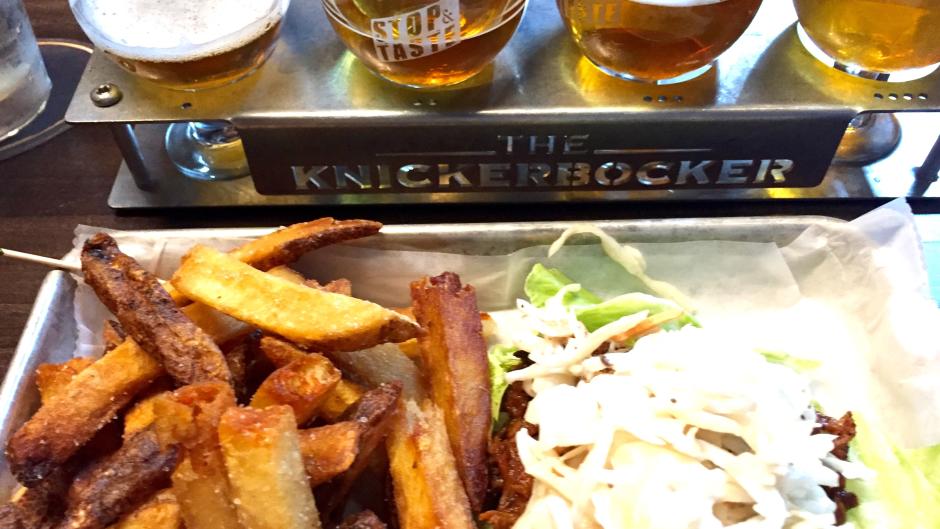 Knickerbocker New Holland
Photo Credit: Kirsetin Morello
---
Craft Beer Cellar, a new craft beer shop and bar, is also scheduled to open across from the Downtown Market by the end of the year. 
While this list is extensive, its not exhaustive--new places open frequently in Grand Rapids and several are already on the horizon for the next few months. Other areas of town, like the West Side and Northeast have also seen a proliferation of new places that you won't want to miss! We'll share more about other areas in future posts. 
Don't ever miss a post!
Sign-up for the Insider Experience Blog