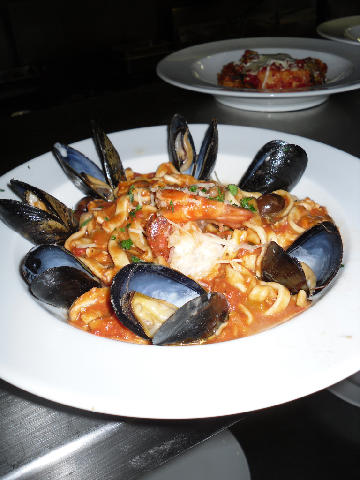 Because I lived in Chicago for 7 years, I often have friends who are visiting there ask me where they should eat in downtown Chicago when they visit. I always say the same thing. The best kept secrets in Chicago aren't downtown but up in the neighborhoods where the locals go.
The same is true in Grand Rapids. Don't get me wrong, downtown has some amazing restaurants. But there are a lot of gems that require a bit of a drive that you don't want to miss:
East Hills: A quick drive from downtown you can have your pick of amazing dining here. The Grove, The Green Well, Mangiamo, Marie Catrib's. you cant go wrong in this neighborhood. Spin around a few times and point if you must. And after you eat, head over to Brewery Vivant for a microbrew experience that is unlike any other. And if you happen to be up in time for brunch don't miss Cherie Inn. You will have a wait, but wait. Their brunch is one of the best in the city.
East Grand Rapids: Everyone in Grand Rapids knows about Rose's which is a excellent restaurant on the gorgeous Reeds Lake, but don't overlook Olive's. In the heart of Gaslight Village (what the locals know downtown East Grand Rapids by) it is a cozy little restaurant that never disappoints. Their menu is often changing but I have yet to have a meal I didn't love. While you are there make sure to walk over to Jersey Junction next door. Nothing fancy at all, but it is a legendary ice cream store here everyone should experience.
Rockford: Downtown Rockford has a lot to offer outside of dining, so it is definitely worth a visit. But if you head up there hungry, make sure to visit Reds on the River. First of all the view is fantastic as you are over looking the river. And if you go in the summer it is worth the wait to sit outside. The food is spectacular and they do their best to use local farms when possible.
Comstock Park: In the middle of a sea of strip malls and big box stores, Amore Trattoria is easy to miss. But this restaurant has become a huge hit in Grand Rapids through word of mouth. Because once you eat here once you will tell your friends and they will tell their friends. Some of the best Italian food I have ever eaten along with a dessert menu that you definitely want to make room for. My advice? Ask for the chefs tasting menu and just see what see what creations they bring you.