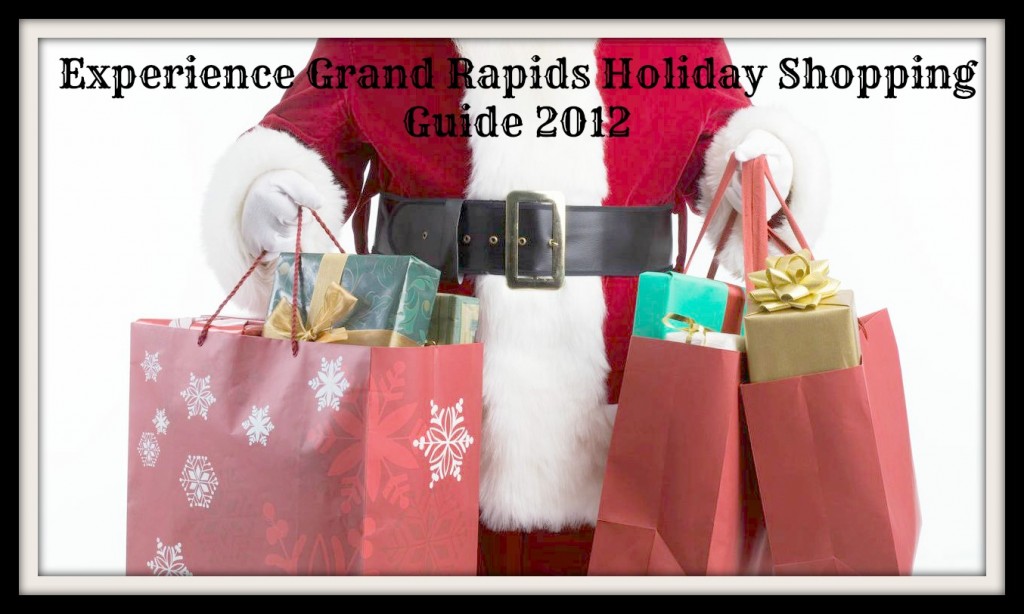 I don't know if this will shock you as much as it shocks me, but there are less than 50 days until Christmas. I feel like I was just getting used to writing 2012 on checks. We can deny it all we want, but it's time to go Christmas shopping.
Sure you can shop on the internet or head to the nearest mall, but if you are visiting Grand Rapids there are so many amazing local shops to chose from. In the next few weeks, Experience Grand Rapids will be highlighting some of the hottest stores in the hottest neighborhoods to help you get the best gifts for everyone on your list.
This week, I grabbed a few girlfriends and headed out to Eastown and East Hills to shop antiques, boutiques and a few consignment shops.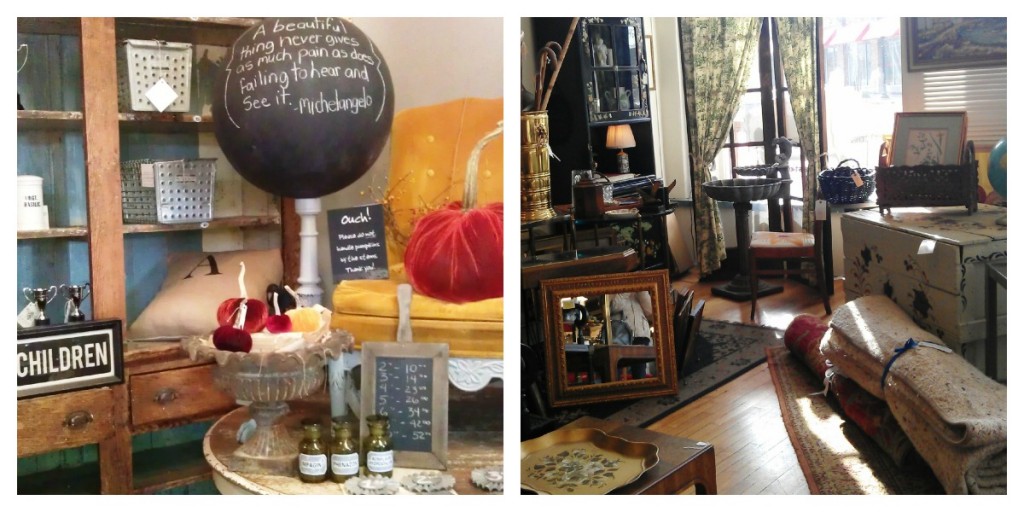 (l: Elements, r: Eastown Antiques)
Eastown Antiques boasts two floors of eclectic furniture, home decor, clothing and accessories. Very reasonably priced, you are sure to score something for your quirky friend who loves all things vintage.
Right next door is a newer boutique called Elements. Their inventory constantly changes, but you can be sure to find a little something you will like. Home decor, candles, bath products and lots of seasonal offerings. It is a tiny store but you could truly get lost in there for hours.
If you have someone on your list who likes rare or vintage books, you have a few places you can check out. Argo Books, Icapsa Books and Redux books each specialize in something a little different but all have a great selection of used books for you to check out.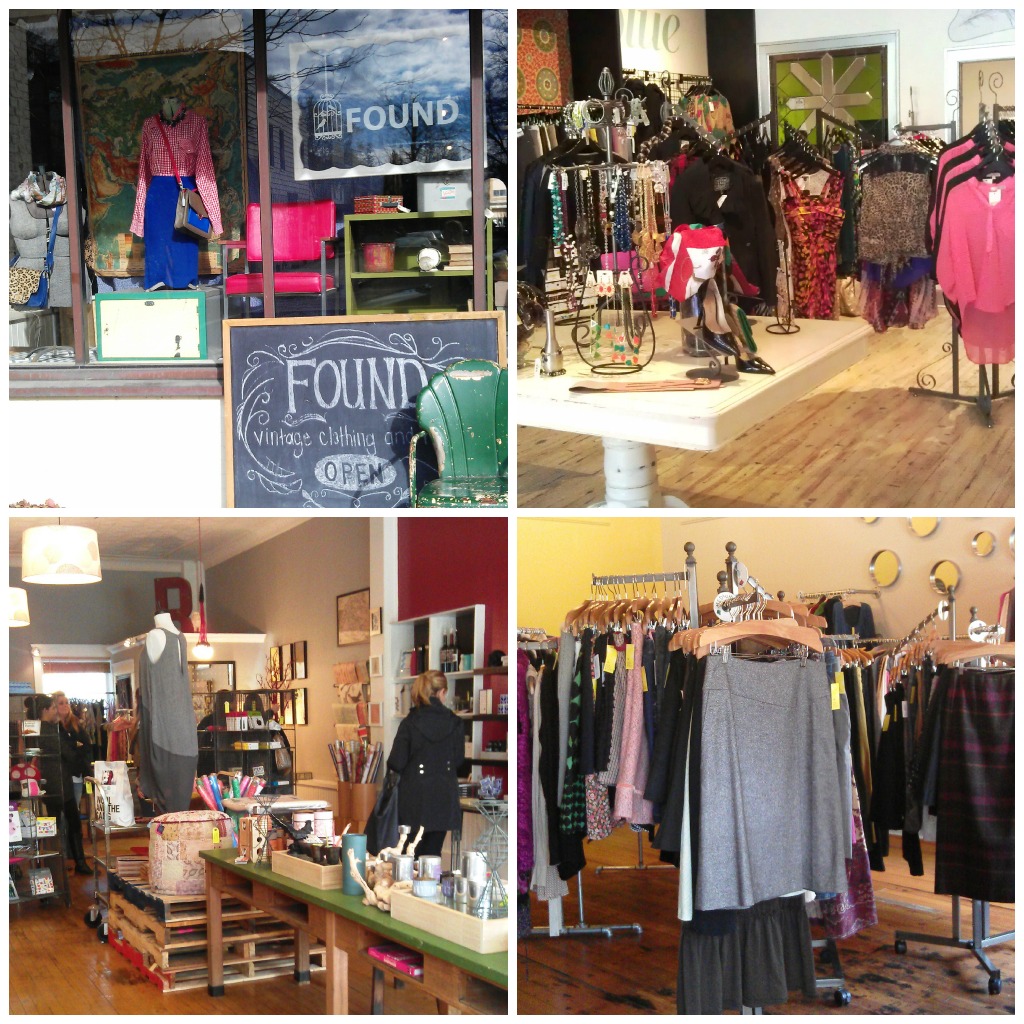 (clockwise from upper left: Found, Blue, Lamb and Rock Paper Scissors)
From Eastown, head west on Lake Dr. and you will end up in the East Hills shopping district. This neighborhood has experienced a resurgence in the past 10 years and it is now one of the hippest places to be. The shopping does not disappoint.
On Diamond Ave. you will find a trio of stores including Global Infusion, Clothing Matters and Rock Paper Scissors. Clothing Matters specializes in eco apparel that is still on top of the trends, including Tom's Shoes. Global Infusion is filled with fair trade handcrafted gifts, decor, jewelry, clothing, teas, and more. Rock Paper Scissors is a consignment boutique carrying all your favorite brands. Stay fashionable and a little friendlier to your wallet.
On Cherry St. you will find many unique boutiques and shops. blue redefines the idea of "thrift store" shopping. A new concept from Goodwill, blue is styled like a boutique but carries gently used clothing, accessories and home decor, the sale of which funds Goodwill's programs. Their inventory is constantly changing so check back often for that perfect piece.
Lamb is an adorable boutique carrying a wide range of carry clothing, jewelry, accessories, gifts, books, paper, candles, and kitchenware. They also pride themselves on carrying many local artists and artisans. Truly you can find a little something for everyone.
Found is another boutique specializing in unique vintage finds and vintage inspired items. You can find clothing, jewelry as well as home decor within their cozy shop. I found I didn't want to leave and perhaps wanted to get them to come redecorate my whole house.
If you have young children on your to buy for list, you wont want to miss Hopscotch. A world traveler? Head into Peninsula Trading. How about your wine loving, foodie friend. Under The Vines specializes in Michigan made wine, beers, ciders and gourmet foods along with everything a wine lover would need. You can even taste and sample products before you buy.
Love shopping local? Be sure to check out our other guides to holiday shopping in East Grand Rapids and Rockford.