Happy fall, everyone! I'm Ben Darcie, and I'm a 12-year veteran of the Grand Rapids beer scene, including being a beer writer for 10 years and working in the beer industry itself for eight years. In short, I've spent the last 10 years getting to know the breweries of this great city, as well as their owners, brewers, and front of house staff. It has been one of my greatest life's pleasures. 
When Experience GR asked me to write up an article focused on fall beers, I reached out through various channels, ranging from impersonal to personal, to nearly all of the greater Grand Rapids area breweries, asking what was due on tap this fall.
Fall Beer Styles: An Introduction
Just like the leaves going from green to red to orange, the tap lists of Grand Rapids watering holes and small neighborhood breweries start shifting as well. While not full-blown winter, beers start to move more into a beautiful middle ground between the light, refreshing beers of summer and the hefty, malty, boozy constituting beers of the snowy season. It's a time for lighter transitional styles that tend to get darker the closer we get to snow.
Ambers. Browns. Porters. Bocks. And, dare I say it... Pumpkin beers. These long contested beers have been massively popular since the 90s, and have been a point of conflict between old school brewers who abhor gimmick and younger brewers who have grown up with them as fall staples.
Regardless of the brewer's perspective, there's certainly no wondering how the general public feels about them! Pumpkin beers seem to be released sooner and sooner every year, and people freak out for them every fall. 
Another significant style relative to this time of year would be the great Oktoberfest, a classic German festbier / marzen that is designed for all-day drinking. You'll find many great local examples of Oktoberfest in West Michigan's pubs and breweries - nearly every brewery response I received included at least one Oktoberfest. 
A small note on Oktoberfest: traditional German examples are very, very mellow. American takes on classic European styles tend to go in the direction of "bigger, stronger and more intense," and American Oktoberfests are no exception. If you want to have a cool tasting experience with your friends, go out to a great bottle shop (like Grand Rapids' own Siciliano's Market) and pick up four American Oktoberfests and four traditional German Oktoberfests - grab some cheese and sausage and thank me later.
One last seasonal style worth mentioning is the great Harvest Ale, brewed with fresh, wet hops fresh off the bine (hop vines are called "bines"), instead of the traditional dried and pelletized hops used the other 98% of the year. You can only make harvest ales during a very small window every fall, right when the hops are harvested. They generally come off the bine and into the brew kettle in less than 24 hours, providing giant, juicy vegetal tones and a big, bombastic flavor representation of their variety. Another bonus is that, especially for smaller producers, these fresh hops are coming from a local hopyard!
Well, now that our introductory bases are covered, let's move on into the list.
Great Fall Beers to Check Out in Grand Rapids
This list is presented in no particular order and unranked. The beers listed here are taproom-only releases, as in you have to go visit the taproom to check them out (though some may potentially be packaged). The list is also compiled with an emphasis on smaller producers who are worth taking a trip to check out - I'm sure you've had Founders Octoberfest and New Holland's Ichabod - you can get them at Meijer, so I figure I'll leave the big dogs out of this one.
Given the seasonal nature of these beers, I wouldn't wait too long to make your travel plans. If there's a brew you're especially interested in trying, contact the brewery first to confirm it's on tap.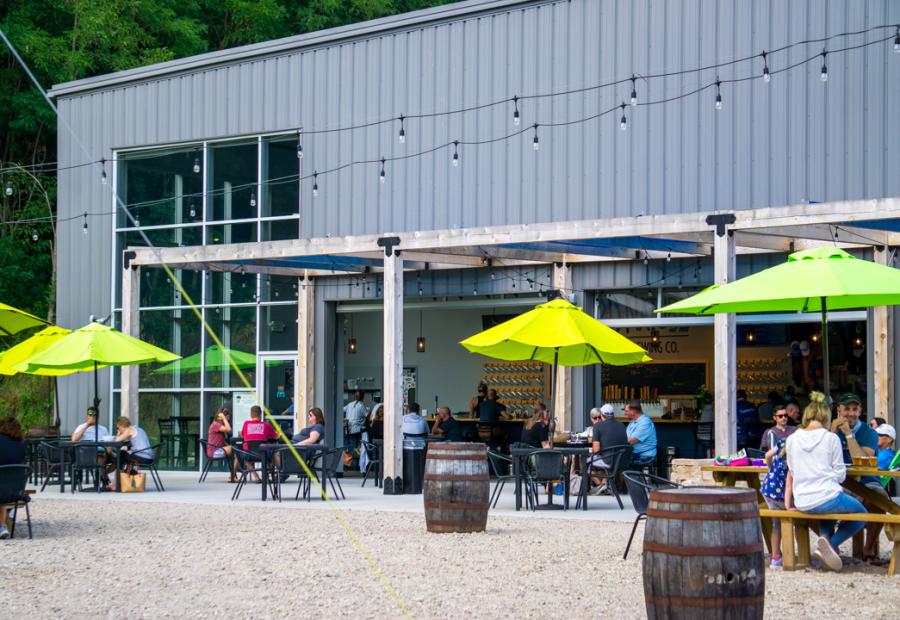 Third Nature's patio is a great place to enjoy any of their beers, including their Hazy Harvest IPA.
Photo by Experience Grand Rapids
HAZY HARVEST
Third Nature Brewing Company
Rockford, MI
Just north of Grand Rapids
One of the cool aspects of this beer is that not only is it a Hazy IPA, but one brewed with wet hops! A really cool twist on a crazy hot style right now. Add "flavors of fall" and this one is sure to be something special.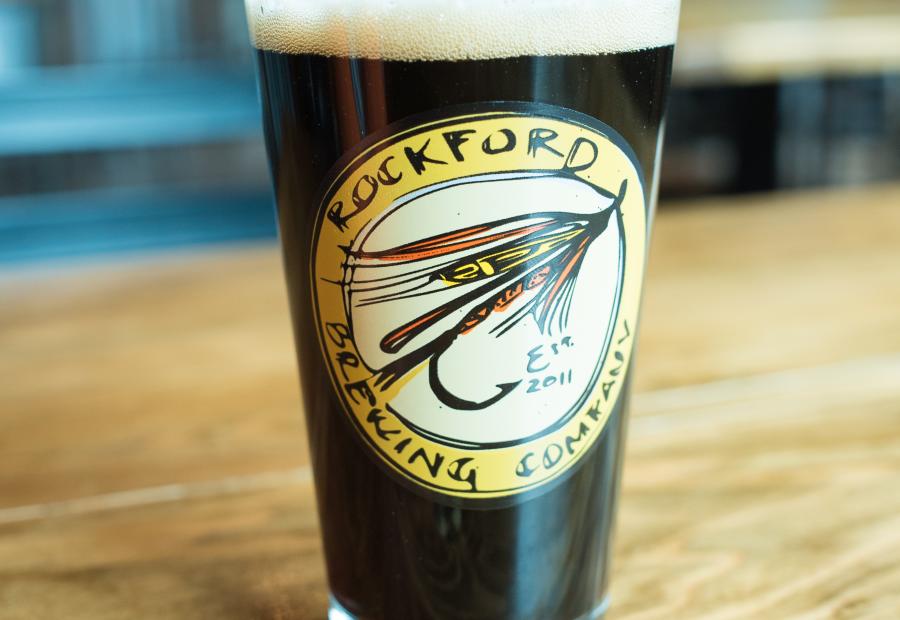 As the season gets cooler, the colors of the beers get darker.
Photo by Experience Grand Rapids
PARADIGM HARVEST ALE
Rockford Brewing Company
Rockford, MI
Just north of Grand Rapids
Well, since we're already in Rockford, I'd be remiss not to include the stellar Paradigm Harvest Ale, on tap now at Rockford Brewing Company. This is a super tasty Michigan Indigenous hop, full of tropical and stone fruit, with some underlying Spice and Herbaceous notes. Just down the road from Third Nature, it would be easy to double-whammy for this close-to-home-base beer venture. Paradigm is on tap now and will remain on tap until it's gone, likely through the end of October.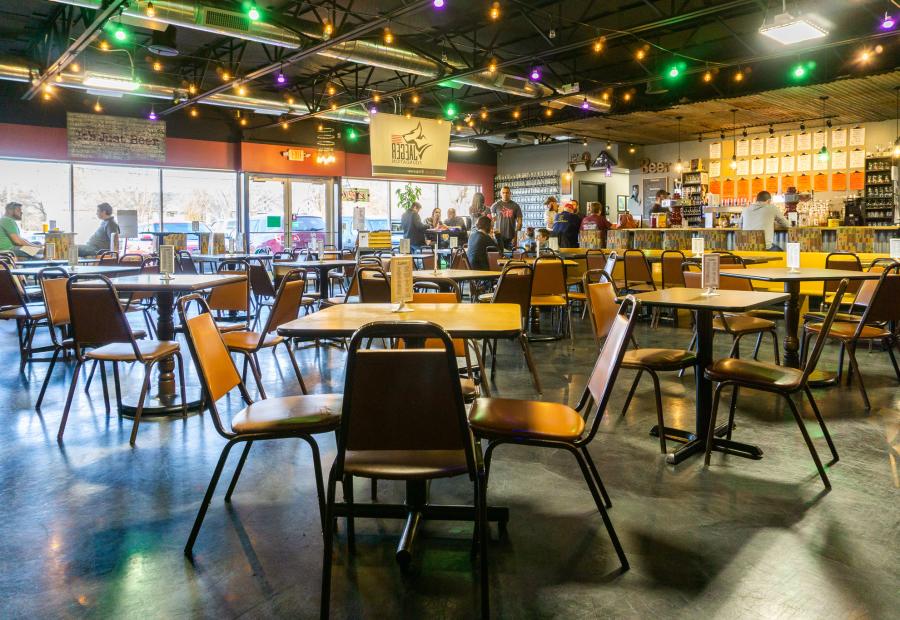 In addition to having a quintessential fall beer on tap, the food at TwoGuys is not to be missed.
Photo by Brian Craig for Experience Grand Rapids
APPLE SAUCED
Blonde Ale w/ Boiled Cider, Cinnamon & Roasted Pecans
TwoGuys Brewing Company
Wyoming, MI
SW Side of Grand Rapids
This one intrigues me in a few different ways. Initially, my response is "what a cool, unique idea for a beer," so bonus points for that right off the bat. A light, drinkable base mixed with the boiled cider sounds like a perfect combination, and the hard spice and pecan addition on top sounds like this beer just SCREAMS fall. I'm in. Head that way with an appetite as well; their kitchen is fantastic. 
PUMPKIN DELIGHT
"Fall in a glass"
Thornapple Brewing Company
Cascade, MI
SE side of Grand Rapids
I assume this one is going to be a classic pumpkin ale, brewed with real pumpkin and hard spices. The combination is classic and perfect, and I haven't seen too many smaller producers offering pumpkin beers this year, so it's definitely worth heading down to east 28th street to give them a visit!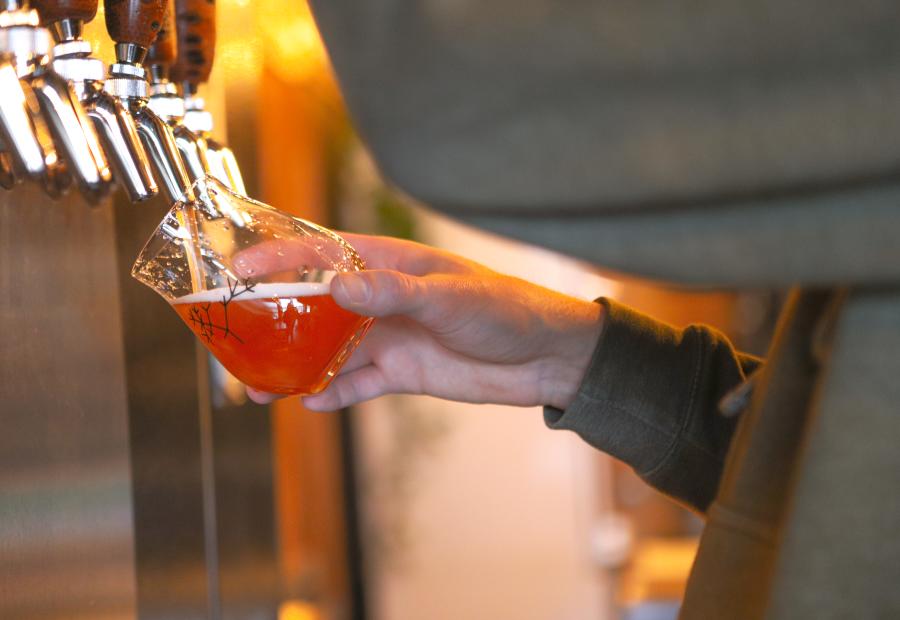 Speciation is well-known among locals for their unique brews.
Photo by Experience Grand Rapids
UDRYDDELSE (Say: "Oo-dry-delse")
Tequila Barrel Aged Imperial Red Sour w/ Grapefruit, Sabro Hops & Smoked Sea Salt
Speciation Artisan Ales
Grand Rapids, MI
Midtown / Heritage Hill area
Wow, what a mouthful. A delicious, descriptive mouthful - ha! Speciation always brings something unique to the table, and starting off with a Tequila barrel maturation is a really interesting start, along with the choice of a Sour Imperial Red Ale? Yes, please! Then, on top of both of those super unique choices, the addition of grapefruit, smoked sea salt AND a dry hop with Sabro just knocks this one out of the park. 
PRINCESS UNICORN'S POMEGRANATE PEACH PING PONG PARTY
Kettle Sour w/ Peach & Pomegranate
Fountain Hill Brewery at GRCC
Grand Rapids, MI
Downtown
I mean, how can you ignore a 'style curveball' with a name like THAT? We'll consider this one a "grasping desperately onto the end of summer for one last beer" - that's exactly what it is, in my mind. I enjoy a great kettle sour, they spend a few days exposed to a souring strain before being boiled and then hopped like a normal beer. Think of it like a reverse-sour, where you slightly sour on the front end of the brew instead of at the end, during maturation.
Fountain Hill Brewery is the taproom for Grand Rapids Community College's Brewing Program, where aspiring brewers go to learn the technical and biological process of making the fluid we know and love. Every drop was produced by the program, and even your taproom experience is guided and worked by students of the program. Go check it out!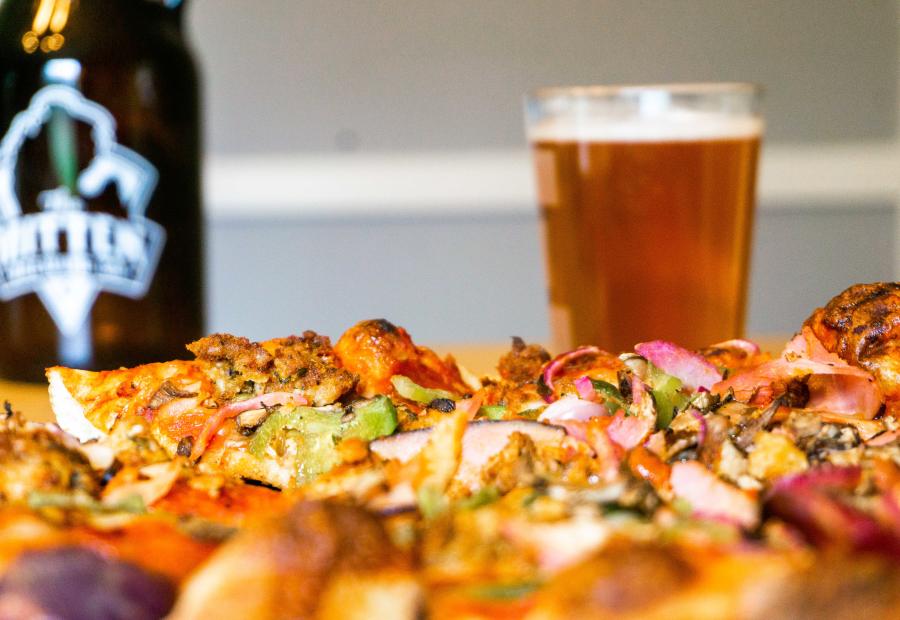 Stop by the Mitten for a fall lager and some of the best pizza around.
Photo by Experience Grand Rapids
FALL LAGER (To be named)
Copper Lager w/ Simcoe, Huell Melon, & Michigan Vojvodina Hops
The Mitten Brewing Company
Grand Rapids, MI
West Side
I've got all the time for a copper lager. Light and drinkable with just a bit of bready malt support dipping into slight caramel? Yes, please! Looks like this fall lager is getting some delicious, expressive hops leaning on the fruity side, which should pair wonderfully with the light but dynamic malt base.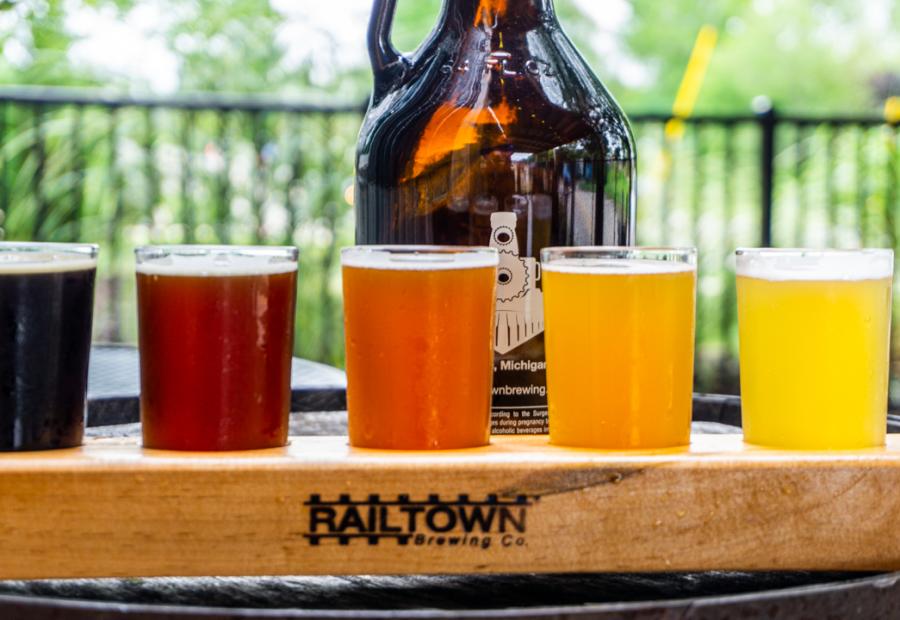 Railtown is another brewery with a solid patio - perfect for enjoying a beer flight.
Photo by Experience Grand Rapids
GET TO THE CHOPPAH
Schwarzbier (Say: "Schwartz-beer")
Railtown Brewing Company
Grand Rapids, MI
Dutton / SE of Grand Rapids
A traditional German Dark Lager, this brew is perfect for the fall. All the flavors of a darker beer, without the heft. This style tends to exhibit a moderate amount of roast malt character (chocolate, coffee, roast) without being overbearing, all while maintaining a drinkability that keeps you coming back for another one. Perfect for cooler patio weather!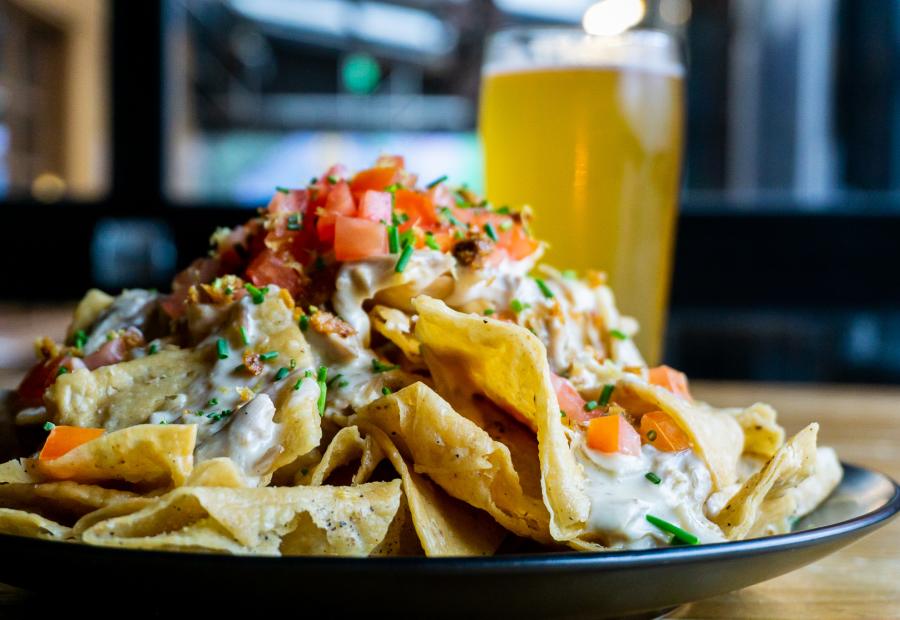 Bring your appetite when visiting Brewery Vivant. In addition to being known for European-inspired ales, the brewery is known for its delicious food.
Photo by Brian Craig for Experience Grand Rapids
COQTOBERFEST
Brewery Vivant
Grand Rapids, MI
Midtown
A super cool take on their classic Citra Red IPA, Big Red Coq, Vivant is releasing an Oktoberfest version with a new hop profile. Definitely worth checking out, especially if you haven't visited their stunning taproom, which was built into an old funeral home in midtown. It's like stepping into another world! Also, another fantastic kitchen worth mentioning, go hungry!
There we are! A wonderful Grand Rapids adventure for your fall. A little bit of everything and a wonderful grouping of Grand Rapids breweries.
Following are some other notable offerings, along with a small collection of Oktoberfests and Pumpkin beers, specifically. 
SEE ALSO:
GRAND RAPIDS OKTOBERFESTS
PUMPKIN BEERS
Gravel Bottom Craft Brewery - 100lb Pumpkin (Ada: just east of GR)
Harmony Brewing Company - Grand Pumpkin Chai Ale (Easttown & Downtown/West Side)
Mitten Brewing Company - Pumpkin Spice Latte Bean Ball Blonde (Downtown)
HARVEST ALES
City Built Brewing Company (Downtown)
Founders Brewing Company (Downtown)
Twoguys Brewing - BC Harvest, Blonde Ale w/ MI Copper Hops (Wyoming / SE Side)
Mitten Brewing Company - W/ MI Paradigm, MI Cashmere & MI Columbus (Downtown)
Elk Brewing Company - Wild Wolf (Comstock / North of GR & Midtown)
There are plenty more brews available beyond those listed here, so leave a comment and let us know your fall favorites. Plus, nearly every brewery mentioned here is part of the Beer City Brewsader® app -- just check in to eight participating breweries on the app and you'll earn a free t-shirt. Happy exploring!