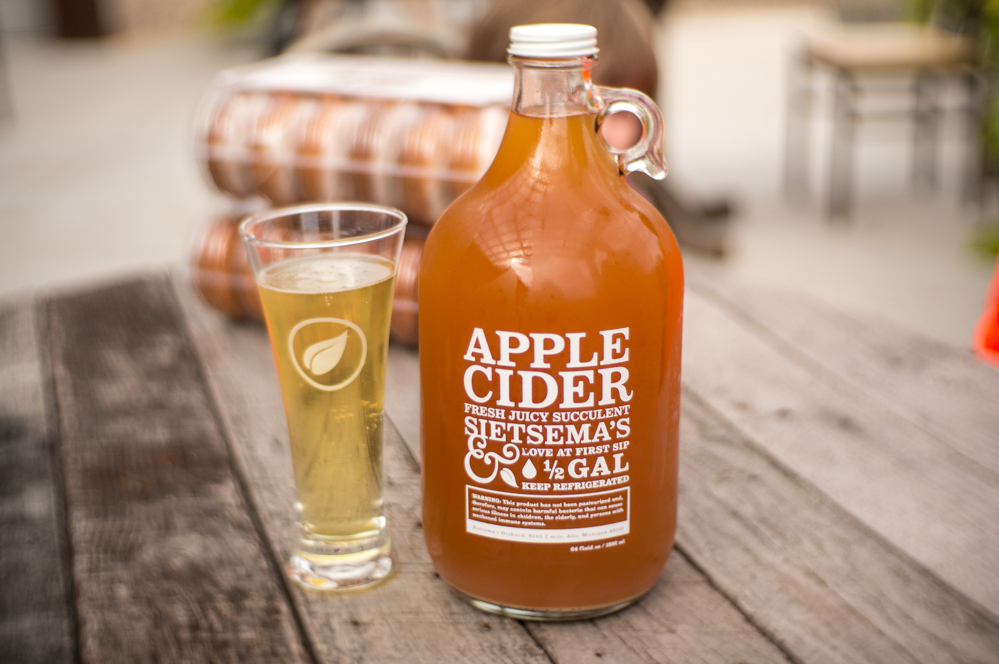 Fall is my favorite time of year. I guess the tradeoff to dealing with March in the midwest is that we also get to watch the trees put on a spectacular show in the autumn.
And of course, we get the other best things about fall in West Michigan: apples! And apple cider! And doughnuts!
My family and I made the short drive up to Grand Rapids a couple of weekends ago to visit some local orchards and sample their wares.
Our first stop was Sietsema's Orchards in Ada. The orchard originally opened in 1934, and has been run by the same family ever since. Now in its fourth generation, Sietsema's is expanding from its mostly-wholesale business to a direct-to-consumer model with its new location offering a cider tasting bar, doughnuts and cider for sale, and U-pick apples.
Our first priority: doughnuts and cider for the kids, STAT.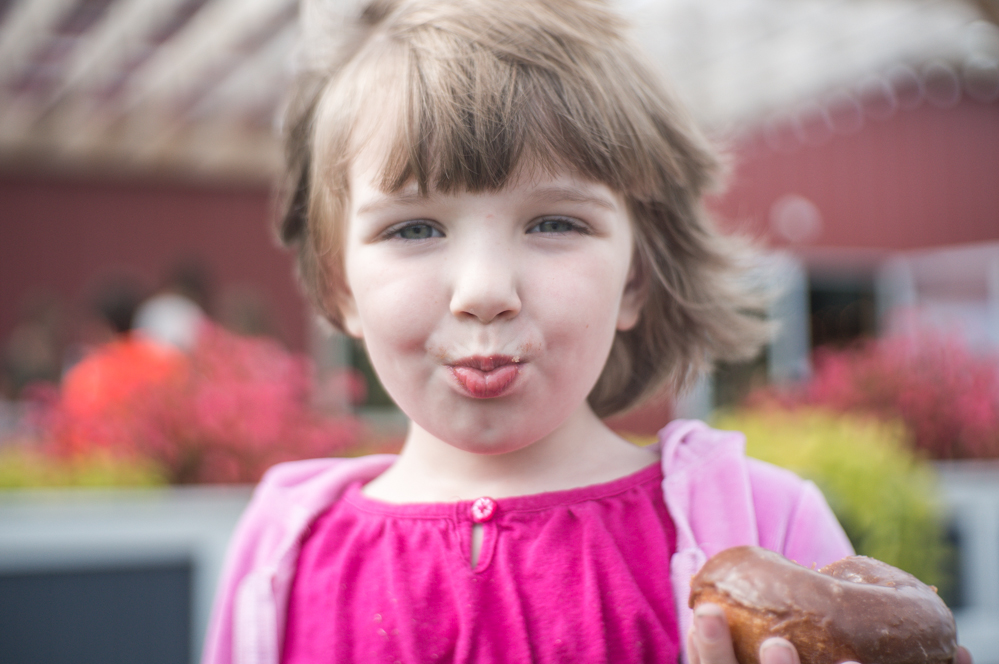 The doughnuts were really, really good. (My daughter Clara heartily approved!)
Now let's talk about Sietsema's hard cider, shall we? I'd never tasted hard cider before, thinking it would be sort of sour and sweet like a hard lemonade. But the cider bar inside the store building offers free tastes, so I decided to give it a shot.
I was so pleasantly surprised! The yellow label cider, my favorite, was very dry and refreshing. It sort of made me think of a very dry, apple-flavored, sparkling white wine. The orange label cider was a bit sweeter, but still very drinkable for a dry-wine-loving gal like me.
There's also a red label variety for those who want to try an "adult" version of the sweet cider they've come to love.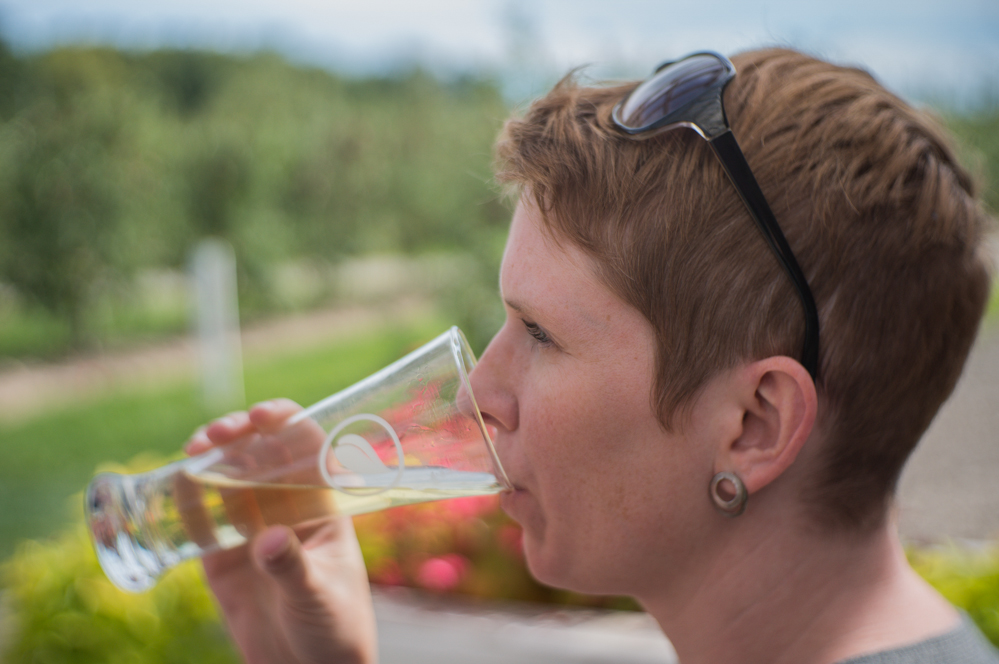 There's a nice little patio area overlooking the orchard, where my husband, kids and I sat and nibbled doughnuts and drank cider. The kids split a growler of regular cider, while Jon, my husband and I, shared a glass of Yellow Label hard cider. But really, I hogged most of it.
After we all got a nice sugar buzz from the doughnuts, it was time to pick apples!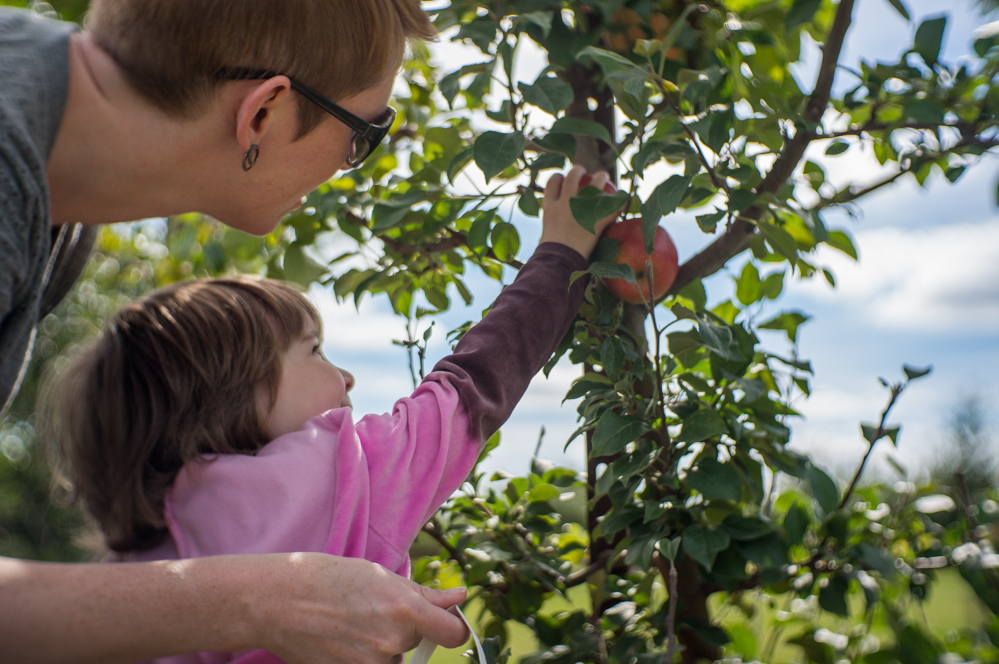 We opted to pick a peck of Honey Crisps, but there were also Macintosh available that day. Depending on what time of the autumn it is, you'll find other well-known varieties like Empire and Fuji. Sietsema also specializes in a large array of heirloom apples you've probably never heard of, like Ashmead's Kernel and Ribston Pippin.
Sietsema Orchards was a great, laid-back place to stop by and spend an hour. It's easy to manage with small children: the building and orchards are very close to the parking area and there is enough space for kids to move around. We saw a family there with toddlers and a couple of bigger kids, loading up laundry baskets full of Honey Crisps! It's definitely a great place to stock up on apples if you're planning to do some canning this fall - or just have a big appetite for apples.
Sietsema is also partnering with local restaurants to offer several farm-to-table dinners this fall.
After leaving Sietsema Orchards, we headed to Robinette's. This orchard has been in the Robinette family since 1911 and has grown into a family-friendly attraction featuring a corn maze, jumping pillow (like a bounce house without walls), and hay rides, plus the Apple Haus, where there is a bakery and restaurant, a winery, an ice cream shop, a fresh fruit market, and a cider mill.
The biggest problem at Robinette's is deciding how to spend your time! We were there on a beautiful Saturday in September, so not surprisingly, it was very busy, with lines out the door at the Apple Haus and cider mill.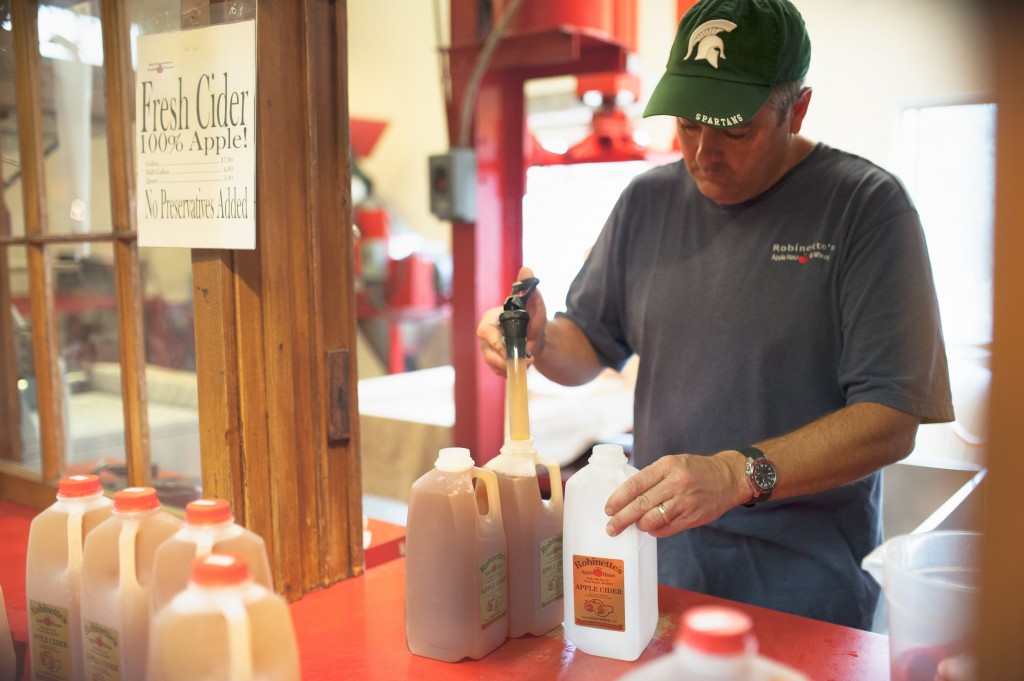 photo courtesy of Robinette's
While the kids played all their sugar energy off on the jumping pillow, I decided to visit the winery and taste some of Robinette's hard ciders and wines. For $3 ($5 for two people) you get six tastings and a souvenir glass.
By far, my favorite was Barzilla's Brew hard cider - a dry cider with a pronounced apple flavor - but the apple wine, not too sweet, came in a close second! I bought a bottle of the Barzilla's Brew to take home, and then the family and I headed over to the corn maze, where we got "lost" for about 45 minutes.
But what's so bad about getting lost outdoors on a beautiful fall day?
We took this picture as we were leaving. The kids are grumpy because they wanted to keep going!
Finally it was time for us to pack up and head home. We were all exhausted and exhilarated from the fresh air, and ready to head back home with our doughnuts, muffins, and cider.
We're considering another trip later this fall, when new varieties of apples are ready for picking. Because that's another great thing about fall in Michigan: from the apple varieties on the trees, to the color of the leaves, to the temperature in the air; no two weeks are ever the same!
What's your favorite way to spend an autumn weekend in West Michigan?