With the recent release of the Grand Rapids Music Trail map in June, it has been amazing to see how many venues in Grand Rapids are utilizing the talents of local and traveling musicians to entertain guests.  Ferris Coffee and Nut is proud to be one of the venues embracing year-round entertainment, and kicked off the Ferris Coffee and Music Series in May of this year.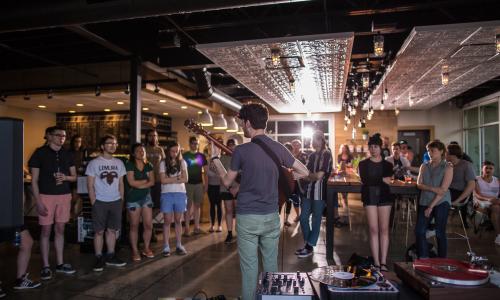 Photo Courtesy of Ferris Coffee
The shows at Ferris Coffee generally cost about $5 per ticket and are announced regularly on Facebook, Twitter, Instagram, and in the coffee shop. The cafe crew designs a signature drink for the evening and people gather, celebrating both the crafts of coffee and of musicians from near and far.  The cafe has tried to feature a blend of local musicians and nationally recognized names.
On August 27th, the Summer Collective on Winter is the first step in taking the concert series even further.  For $5, from 1-9 P.M., the Collective is a music and art festival that will feature eight local bands, artists, craftspeople, and food vendors. Bands will be playing throughout the afternoon, and the artists and makers will have tables set up to display and sell their work.  I spoke with Cody Gallagher, who is responsible for curating musical talent for the Series, and asked about the goals of Ferris Coffee as they branch out using the Summer Collective on Winter: "Our goal was to create an event geared towards supporting individuals in our community who take their craft seriously. Our day to day at Ferris is fueled by pursuing the craft of specialty coffee and then inviting the people we interact with into that experience. At Ferris we look up to other people in the community who are pursuing something with a similar passion that we are. The event is set up to focus on several different facets of craft, those being music, food, beverage, fine arts and craft."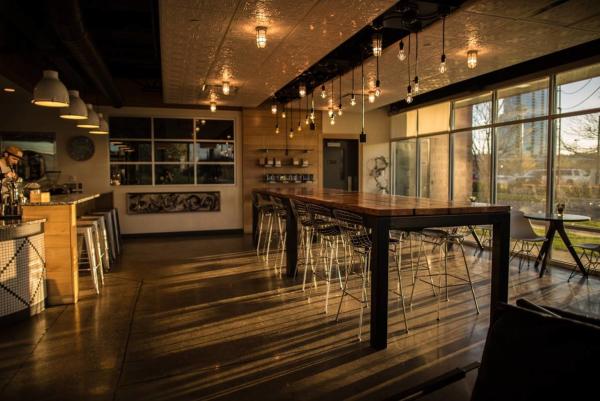 photo courtesy of Ferris Coffee & Nut Co.
If a world where music, art, and coffee meet sounds like a happy place to you, support Ferris Coffee's first annual Summer Collective on Winter on August 27th!