A sure sign that summer has arrived in Grand Rapids is the annual three-day Festival of the Arts (commonly called Festival), which celebrates its 50th anniversary this year. The festivities kick off at noon on Friday, June 7, and conclude Sunday, June 9, 2019.
Festival is an annual tradition that draws thousands of people downtown to celebrate the arts in West Michigan. This year it will run from Calder Plaza all the way to Rosa Parks Circle, with eleven performance stages and five pop-up stages, and food booths and vendors galore. Best of all, there's no admission charge and the performances are free. 
Festival of the Arts History
Festival began in 1969. That year, Alexander Calder's sculpture "La Grande Vitesse," a 43-foot-tall vibrant red stabile, was installed in Vandenberg Plaza, which is now known as Calder Plaza.
"La Grande Vitesse" was the first public artwork funded by the Art in Public Places program of the National Endowment for the Arts (NEA), which went on to fund the creation of more than 700 works of art from 1967-1995.
"It wasn't just a historic moment for Grand Rapids, but a historic moment for the United States," explains David Abbott, Executive Director of Festival of the Arts. "It started with this sculpture. It sparked the movement of sculptures in public spaces."
"The community came down for the dedication of that Calder," Abbott says. After the dedication of "La Grande Vitesse," leaders realized how powerful it was to have a piece of art in the city center.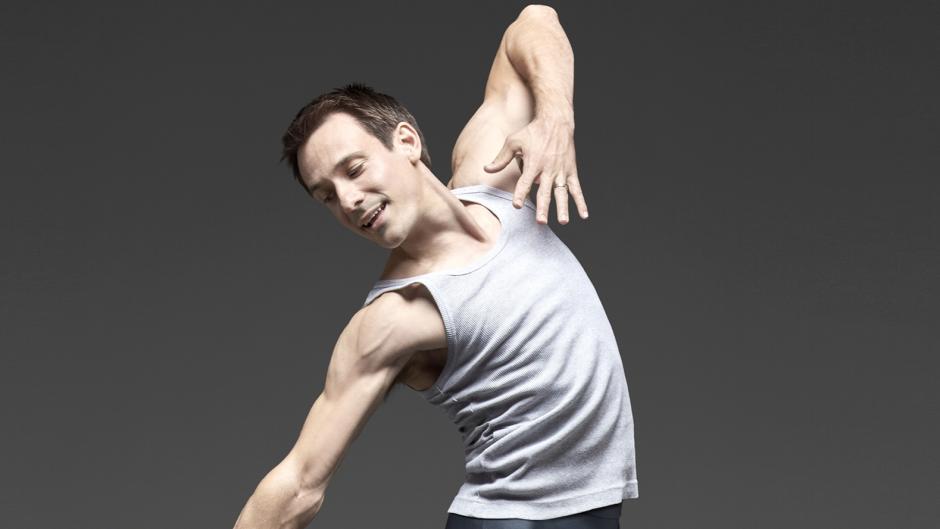 James Sofranko Grand Rapids Ballet's artistic director in a ballet pose
Photo Credit: Erik Tomasson, Courtesy of Grand Rapids Ballet
---
Don't miss a post!
Sign-up for the Insider Experience blog.