When Jenna Arcidiacono, owner and chef at the award-winning Amore Trattoria Italiana, talks about the food she prepares, you know she's serious about creating an authentic, Italian dinner experience you'll rave about.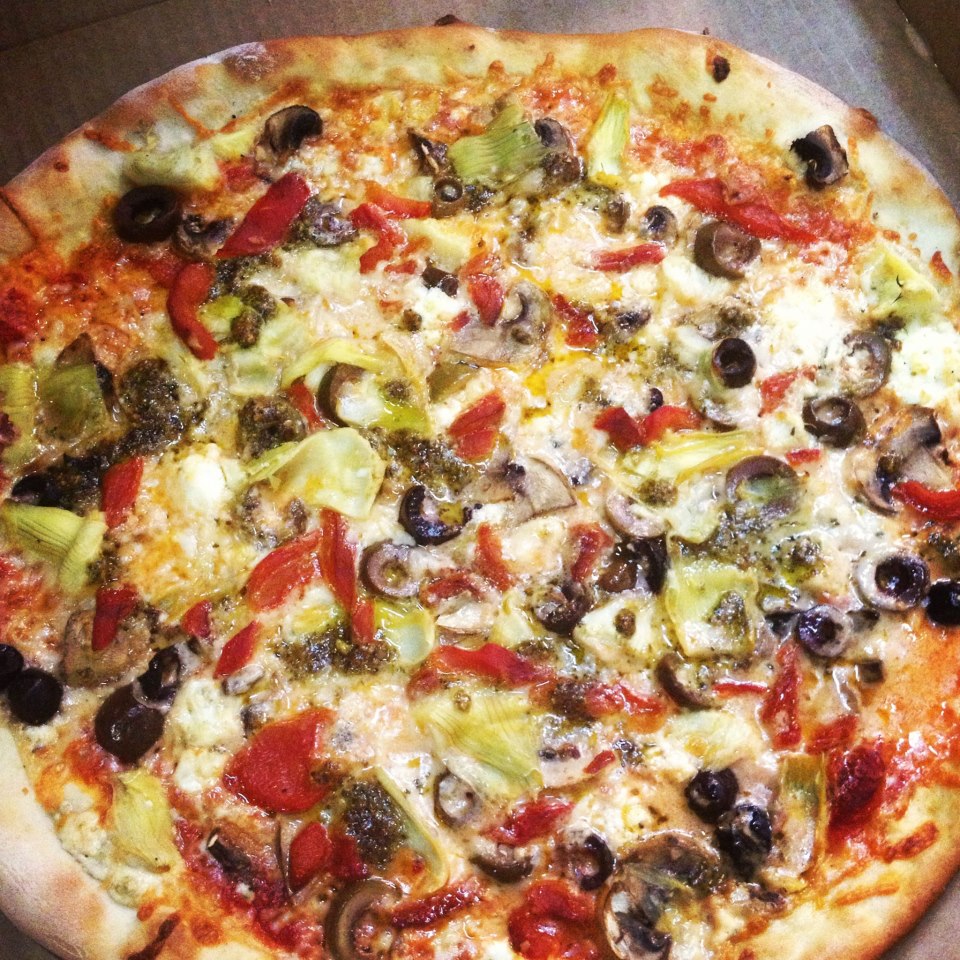 Amore Trattoria vegetarian pizza.
As she describes the dishes she creates, her voice is excited and passionate. Arcidiacono doesn't want to serve you Americanized versions of Italian food--she wants to give you the real thing. So instead of spaghetti and meatballs, you'll find mouthwatering dishes like hand-rolled gnocci and salsiccia della casa (grilled, homemade sausage) on her menu.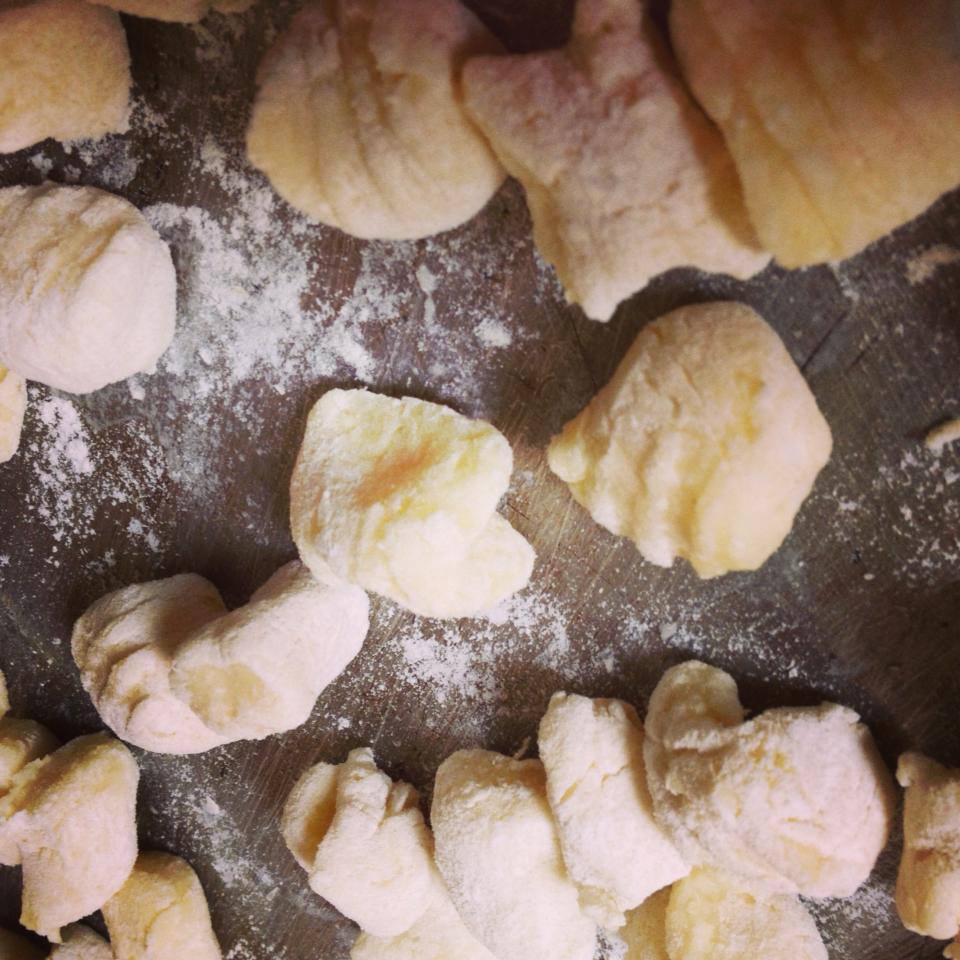 Making gnocchi at Amore Trattoria
Arcidiacono trained the old-fashioned wayin Milan, Italy, with her Italian mother-in-law. For three years she apprenticed in her mother-in-laws kitchen and learned everything she could about how to prepare and serve authentic Italian fare.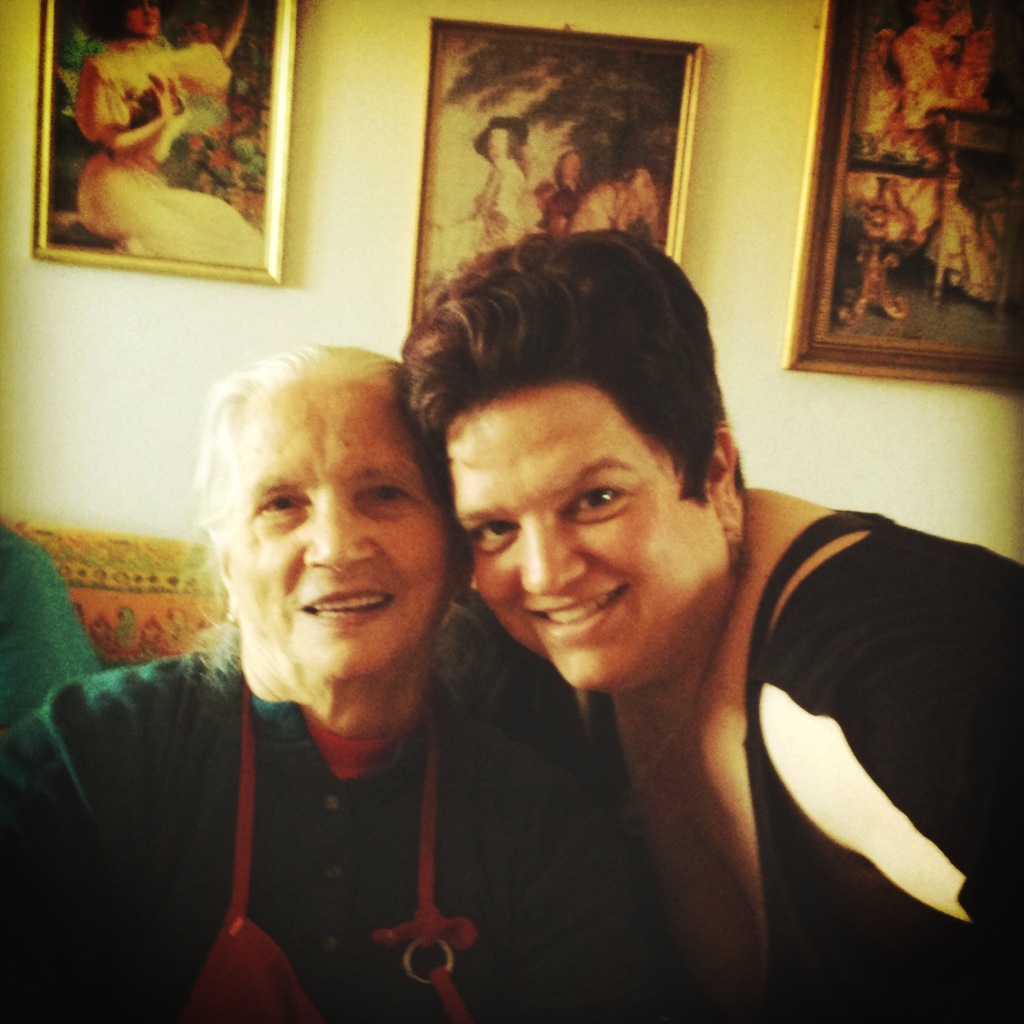 Jenna Arcidiacono with her mother-in-law
Arcidiacono was particularly influenced by the slow food movement in Italy, and the Italian practice of buy fresh meats and produce nearby--typically within 5 km of home. When she and her husband returned to America and decided to open their own restaurant, she knew she wanted to buy as much as she could locally. Since then, Arcidiaconos developed strong relationships with local farmers, some of whom are even willing to grow things they havent before in order to supply her restaurant. When you buy local, she says, your foods going to be fresher, taste better, and youre supporting the local farmer.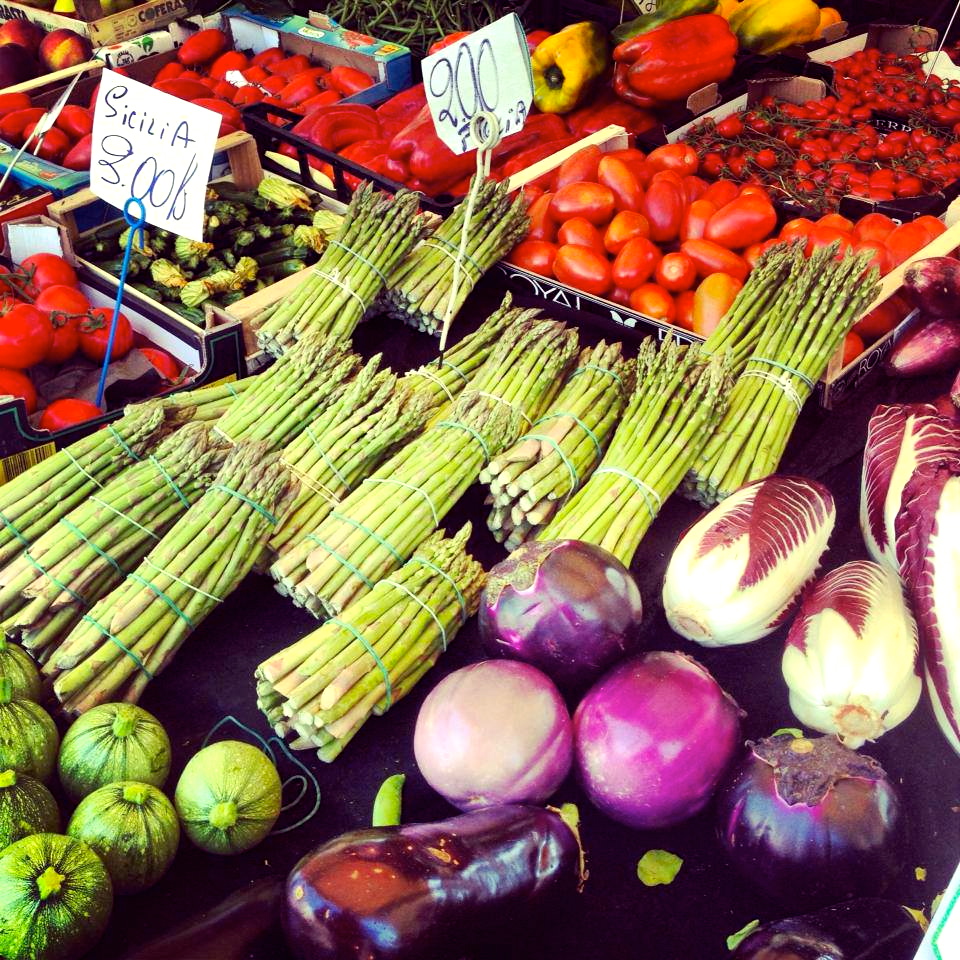 fresh veggies at the market
But Arcidiaconos love of cooking didn't start in Italy. It was already blossoming when she was a 14-year old girl, working at (now closed) Cooks Drive-In in Grand Rapids MI, which specialized in chili dogs and root beer. I was already inventing my own things when I worked there, she explains.
Still, Arcidiacono didn't plan on becoming a chef. She channeled her creativity into painting and pursued an art degree, which she received from Michigan State. I thought I'd be a big-time artist, she said. Instead, she followed her heart and ended up in the North Beach area of San Francisco, working in Italian restaurants like LOsteria del forno and Mona Lisa (next to the very popular Molinari Delicatessen). There, she began learning about how to prepare authentic Italian food, as well as the ins-and-outs of running a restaurant.
It was during her stint at the Mona Lisa, that she met an Italian man, Maurizio Arcidiacono, who was visiting from Milan. He came in and had coffee, she said. We were pretty much together from then on. About six months later she joined him in Milan, and after dating for a year or so, they were married.
As an Amore Trattoria diner, you'll appreciate that she spent the next three years in Milan learning how to make delicious Italian food. We made everything from scratch, she said of cooking with her mother-in-law.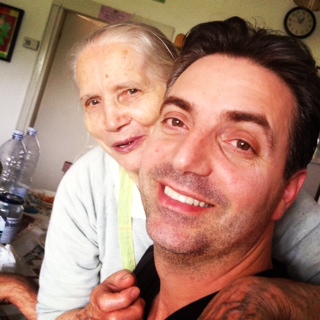 Maurizio with his mother
Arcidiacono's poured that skill and knowledge into her own menu, despite early skeptics who warned her that she wouldn't be able to find as much locally-sourced food as she wanted and wouldn't be able to create all of her menu items from scratch. She persevered and worked hard to create relationships with farmers. I'm a people person, so I like to meet everybody, she said. Right now shes making stuffed zucchini flowers with flowers she picks up from one of the farmers she connected with several years ago, earthkeeper farm in Kent City. We stuff them with cheese and fry them in a Michigan beer batter. Its one of the first things my mother-in-law taught me, she said. I had no idea you could eat the flowers. They're really amazing.
Founder's beer battered zucchini flowers stuffed with fontina cheese
Amore Trattoria changes their menu seasonally to serve as much locally-sourced food as they can. For Grand Rapids Restaurant Week, which runs from August 14 - 24, almost everything you'll find on the menu is from a local farm. While other restaurants offer 3 courses for $25/person, at Amore Trattoria you'll get 5 courses for $25 each because they already offer a 5-course option on a regular basis. (Some restaurants offer a 3-course meal for $25 for 2 people.)
Choosing wont be easy. For the main course, for example, Amore is offering a choice between Lasagna Bianca, a white lasagna layered with lamb from S&S Lamb, Farm Country truffle cheese and porcini mushrooms or Involtini, a classic eggplant dish in which the eggplant slices are rolled and stuffed with a four cheese blend, then baked with tomato sauce and mozzarella.
Either choice will go well with the 5-course Italian wine pairing that Amore Trattoria will offer during Restaurant Week for an additional $15 per person. (Beer lovers can choose a local Michigan beer pairing, instead.)
To top everything off--and if you're feeling a little adventurous--Arcidiacono suggests trying her homemade hand-rolled chocolate truffles for dessert. During Restaurant Week, she rolls them in pop rocks and cayenne pepper. It works great together because you get heat from the cayenne pepper and the pop from the pop rocks, she explained. Its a little whimsical, she said, but it says a lot about me. I love pop rocks!"
For our readers, Arcidiacono shared this recipe for Fennel Parmigiano Soup, which was a huge hit during Restaurant Week 2012. Amore Trattoria served it topped with lamb bacon crumbles from S&S Lamb. Enjoy!