Founders Brewing Co. Kentucky Breakfast Stout (KBS) Week, March 9-14, allows the Grand Rapids community - and those who travel here - to enjoy the beer ranked one of the best beers in the world by RateBeer.com users three weeks before it officially ships outside Michigan.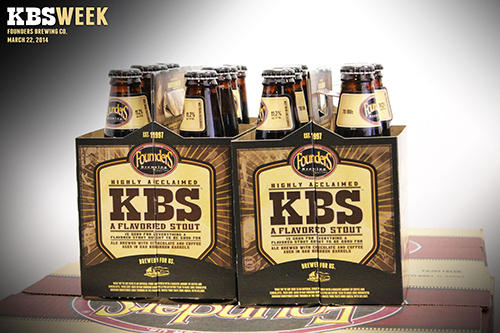 Photo courtesy of Rick Fortier
According to the Founders website, Kentucky Breakfast Stout is an imperial stout brewed with a massive amount of coffee and chocolates, then cave-aged in oak bourbon barrels for an entire year to make sure wonderful bourbon undertones come through in the finish. And it is precisely the cave-aging that ensures the demand will nearly always outweigh the supply.
In years past, interested beer drinkers have crashed web servers and formed seemingly endless lines around Founders Brewing Co. to purchase tickets hoping to enjoy this Founders tradition. This year alone, tickets sold out in ten minutes for the KBS 4-pack pick up at Founders. KBS Week launched 2014 to allow more beer lovers the opportunity to enjoy KBS.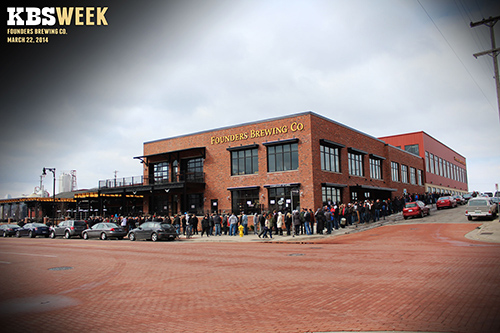 Photo courtesy of Rick Fortier
"KBS Week is a celebration of one of Founders most popular beers and a way to thank the community -from chefs to bartenders to retailers and beyond- for their support over the years," Co-Founder and President of Founders, Dave Engbers said.
This second year of KBS Week boasts 15 craft-beer loving bars and restaurants in and around Grand Rapids that will each receive a keg of Founders most famous beer according to Sarah Aldrich, communications manager for Founders. While it is suggested to arrive at the location prior to the designated tapping time, the process is known to run almost as smoothly as the beer. The grand finale for KBS Week is the Founders taproom KBS release party Saturday, March 14.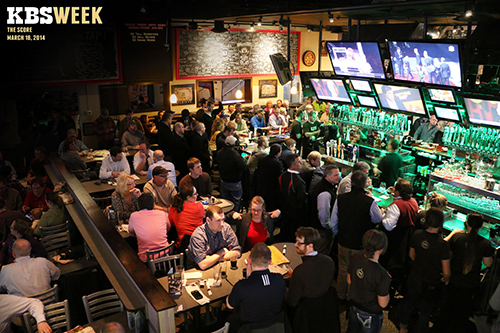 Photo courtesy of Rick Fortier
For those traveling to Grand Rapids for KBS week, be sure to take advantage of one of the many hotel packages geared toward your visit and enjoy more than one night of KBS tasting.
Ten area hotels are offering specially priced KBS Week packages. On top of discounted room rates, KBS Week guests will also receive Founders swag including two pieces of KBS glassware, an official signed KBS poster, a bottle of BLiS Blast Hot Pepper Sauce and a stow-n-go Founders tote bag.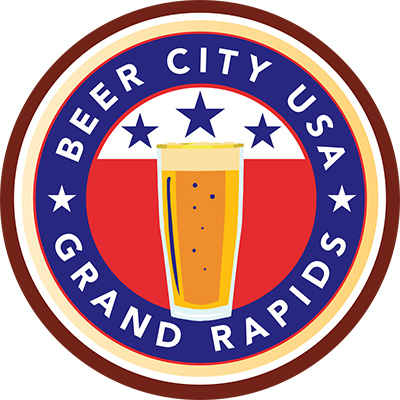 Beer City USA Untappd badge
So come on down for KBS Week and don't forget to check-in on the Untappd app to earn your Beer City USA badge. KBS is waiting for you!