With the fall season comes the beginning of school, daily routines, and a slight chill in the air. If you're looking for some ways to break up the daily grind and add a little warmth to your social life, there's a variety of events taking place in the Grand Rapids area this fall. Below are just a few ideas.
56th Annual Traditional Grand Valley American Indian Lodge Pow Wow
September 9 - 10 | Riverside Park
All Day
Experience American Indian dance, craft, music, and food at the Grand Valley American Indian Lodge Pow Wow. This is a great event that brings together the three tribes of Michigan: the Ottawa, the Chippewa, and the Potawatomi. The family-friendly Pow Wow is a great opportunity to learn more about Native American culture from something other than a textbook.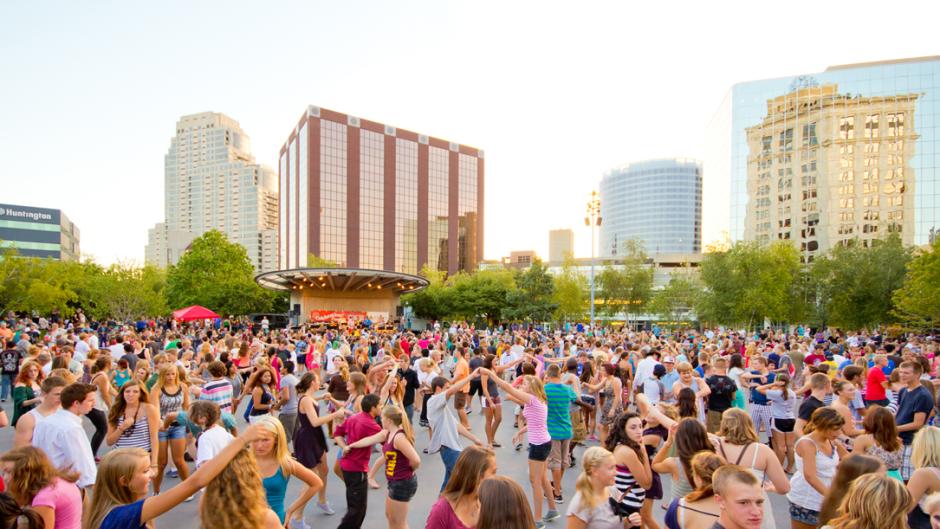 Swing dancing in downtown Grand Rapids
Photo Credit: Experience Grand Rapids
---
Swing Dance Tuesdays
Tuesdays, September - October | Various locations
7 -9:30PM
Give swing dancing a try this fall with the Grand Rapids Original Swing Society (G.R.O.S.S.). On Tuesdays, hundreds of people of all skill levels and ages turn out to let loose on the dance floor. Don't know how to swing dance? Every Tuesday begins with a short dance lesson from 7PM - 7:30PM. There's no better way to enjoy the music and dance of a bygone era.
BrainSTEM
September 16 | Grand Rapids Public Museum
9AM - 2PM
If you have a child interested in science, technology, engineering or math, this is a great hands-on opportunity for them. BrainSTEM features an expo and several workshops. The expo features fun learning opportunities for all ages. The workshops, great for students K-8, are geared towards children interested in computer programming and computer science. Be sure to arrive to BrainSTEM early to hear Shaesta Waiz. She is the founder of Dreams Soar and the first female civilian pilot from Afghanistan.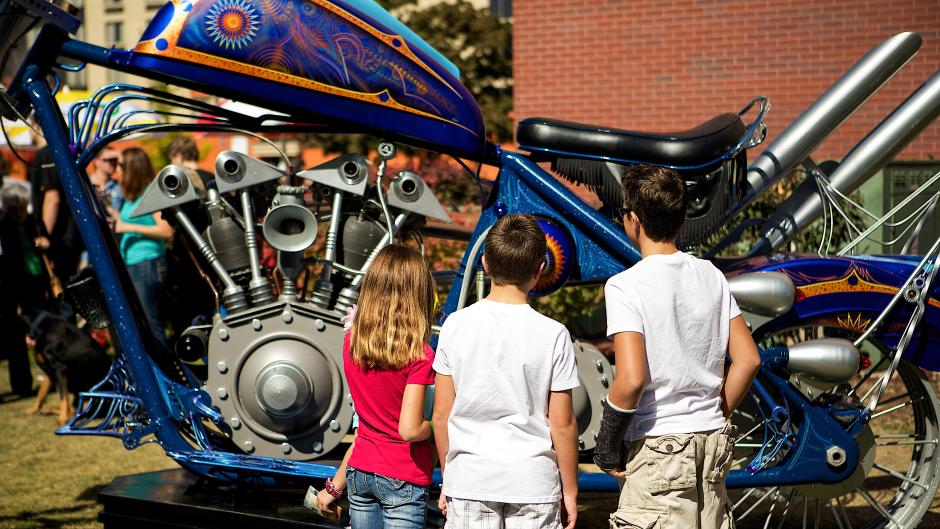 Visitors exploring ArtPrize
Photo Credit: Experience Grand Rapids
---
ArtPrize
September 20 - October 8 | Grand Rapids
All Day
One of the many wonderful aspects of ArtPrize is that it isn't just for adults – it's perfect for people of all ages! The city-wide art competition is a great way to expose even the youngest member of your family to art in a way they'll experience it best – hands on! The hands-on activities include 3D, drawing, and painting experiments at Rosa Parks Circle. Check out ArtPrize's Family Experience Guide for more ideas.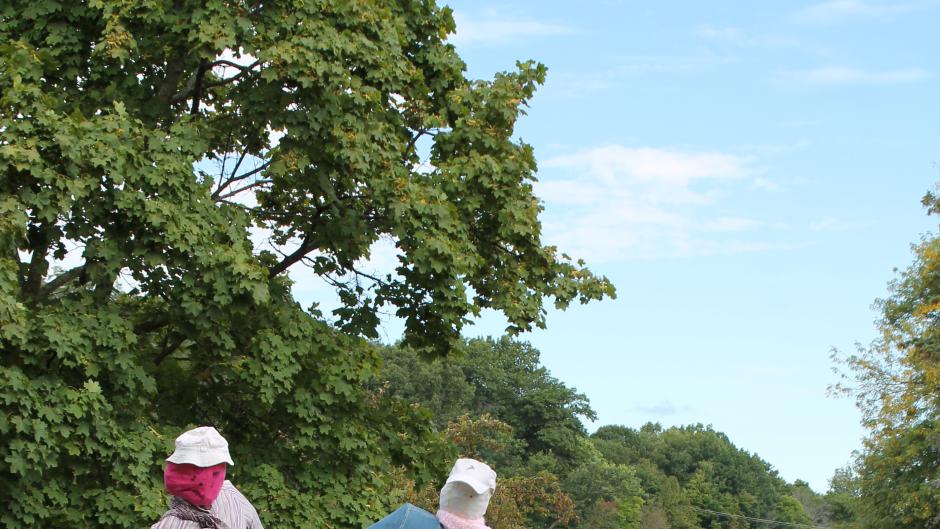 Rockford Harvest Fest
Photo Credit: Rockford Chamber of Commerce
---
Rockford Harvest Fest
September 23 - 24 | Downtown Rockford
All Day
The Rockford Harvest Fest is the perfect way to welcome fall this year! For young children, there's a costume contest, trick or treating, face painting, and even an opportunity to make and take your own scarecrow. Adults and older children will certainly enjoy the chili cook-off, tractor pull, classic car show, and vintage baseball games. As if that's not enough, you can end the evening on carnival rides or a movie by the Rogue River. 
Grand Rapids Children's Museum Kids ArtFest
September 24 | Grand Rapids Children's Museum
Noon -5PM
Calling all budding Picassos, Warhols, and original artists! The Grand Rapids Children's Museum's Kids ArtFest that's perfect for little artists of all skills. It doesn't matter if your child likes to paint, sculpt, draw, design jewelry, or create mosaics because there will be art supplies to try them all. In addition to creating your own art, there will be live performances and a chance to talk to ArtPrize artists.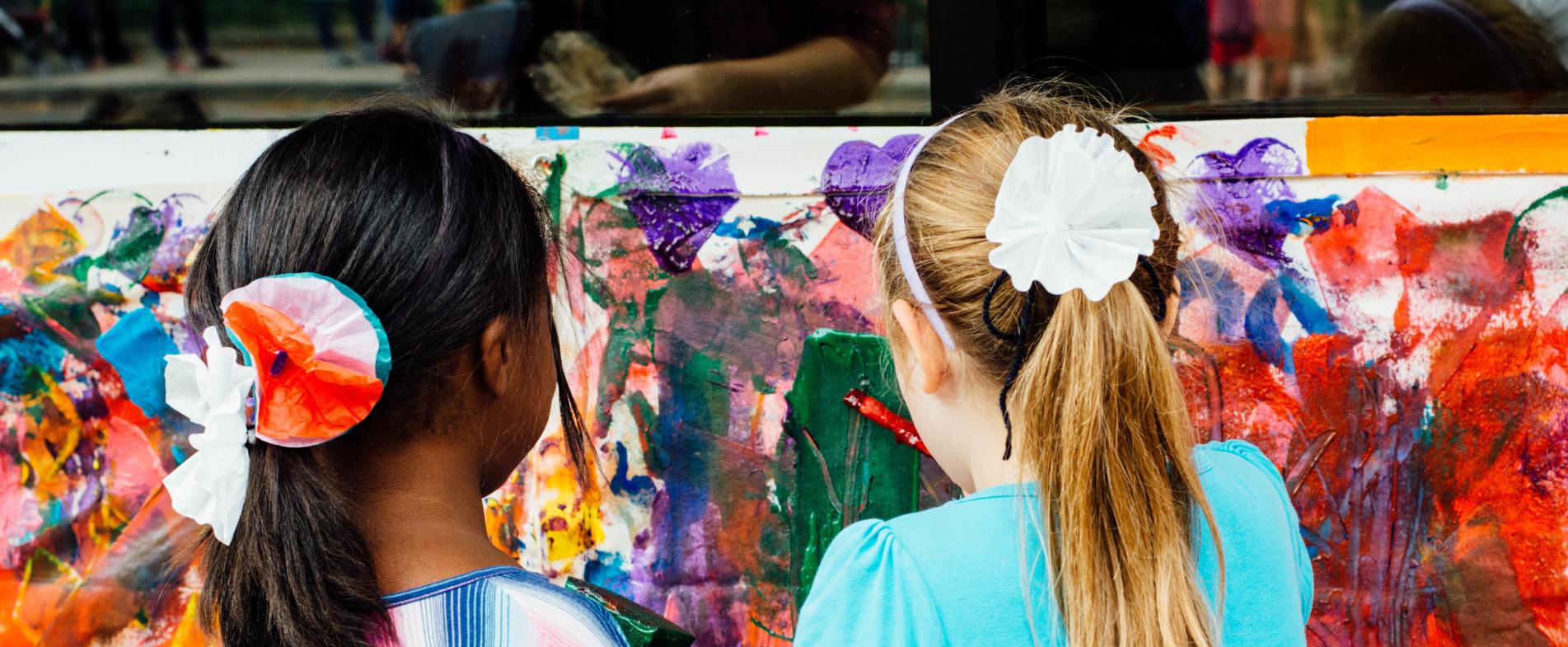 Children's Museum ArtFest
Photo Credit: Grand Rapids Children's Museum
Harvest Hullabaloo
October 7 | Grand Rapids Downtown Market
11AM - 4PM
This year the Grand Rapids Downtown Market is getting into the fall fun with the Harvest Hullabaloo. For the adults, there will be fall-themed specials going on throughout the market along with fresh, fall products and produce from local farms. Kids can enjoy activities like sack races, pumpkin races, and a donut challenge. There's also the opportunity to take in some good old-fashioned square dancing!
Urban Hay Day
October 21 | Hudsonville
11AM - 4PM
Terra Square in Hudsonville is turning into fall festival central for the city's Urban Hay Day. The festival includes pumpkin carving, pumpkin races, and yes, even a pumpkin drop. If you're not into pumpkins there are over a dozen other activities for families to enjoy like a critter barn, farmer's market, yard games, and hayrides.
Community Costume Party
October 28 | Coopersville Farm Museum
10AM - 1PM
Wouldn't it be great to get more use out of your Halloween costume? Well, you can this year at the Community Costume Party hosted by the Coopersville Farm Museum. The indoor trick or treating provides you and your little ones a safe and warm place to go. Along with free candy, there will be free children's crafts and an opportunity to hang out with some critters.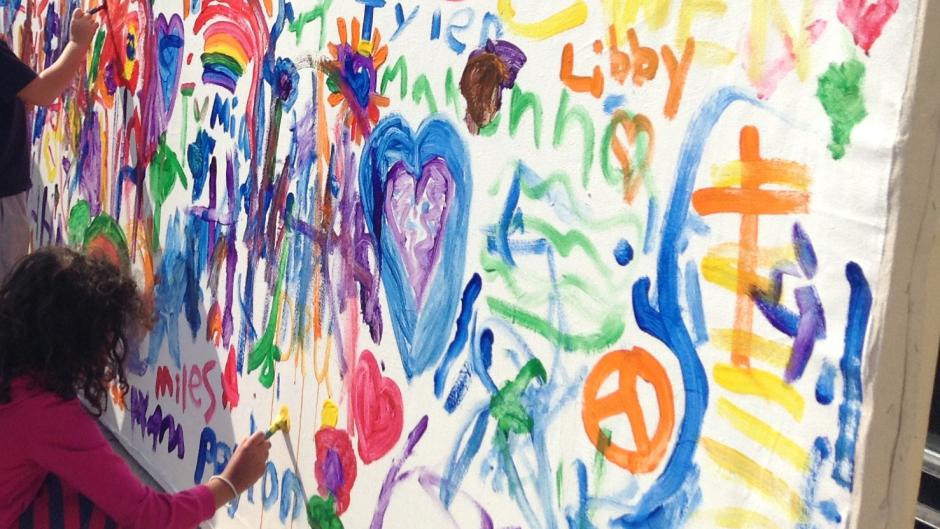 Children's Museum ArtFest
Photo Credit: Grand Rapids Children's Museum
---
Baby & Me Tour
October 31 | Grand Rapids Art Museum
11AM - noon
Take in some of the newest art installations at the Grand Rapids Art Museum with the Baby & Me Tour. It's perfect for children 0-18 months, so strollers and baby-wearing are encouraged. While this event takes place during the museum's weekly Meijer Free Days, it is recommended you pre-register online.
2017 Art Van Santa Parade
November 18 | Downtown Grand Rapids
9AM
Kick off the holiday season early with the Grand Rapids 2017 Art Van Santa Parade in downtown Grand Rapids. The Santa Parade is the second largest parade in the state and has long been a staple of winter holiday fun. This year's theme is "A Very Merry Mitten" which means there will be plenty of unique float entries centered around that idea. There will also be a number of marching bands, carolers, and performances mixed in. If you can't make it to the parade route for whatever reason, you can always catch the fun on live on WOODTV 8.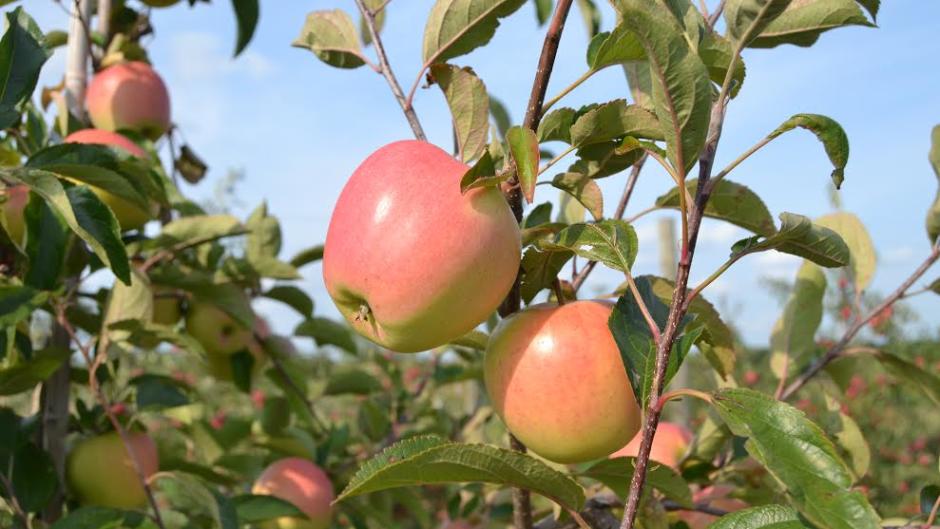 Fruit Ridge Hayrides apples
Photo Credit: Experience Grand Rapids
---
On-Going Fall Farm Fun
What's the fall time without farm related activities? Here's a list of farms that offer free fun for families.
Did we miss your go-to free fall activity? Let us know in the comments! And don't forget to check out the Experience Grand Rapids events calendar for all free and not-so-free events coming to Kent County.
Never miss a post!
Subscribe to the Insider Experience blog.