Summer is a fantastic time to get out and discover new things to do in our fair city of Grand Rapids. While exploring the city is great, it can get expensive. That's why Experience Grand Rapids has rounded up some of the best summertime family activities from dawn to dusk in Grand Rapids – and they are all free!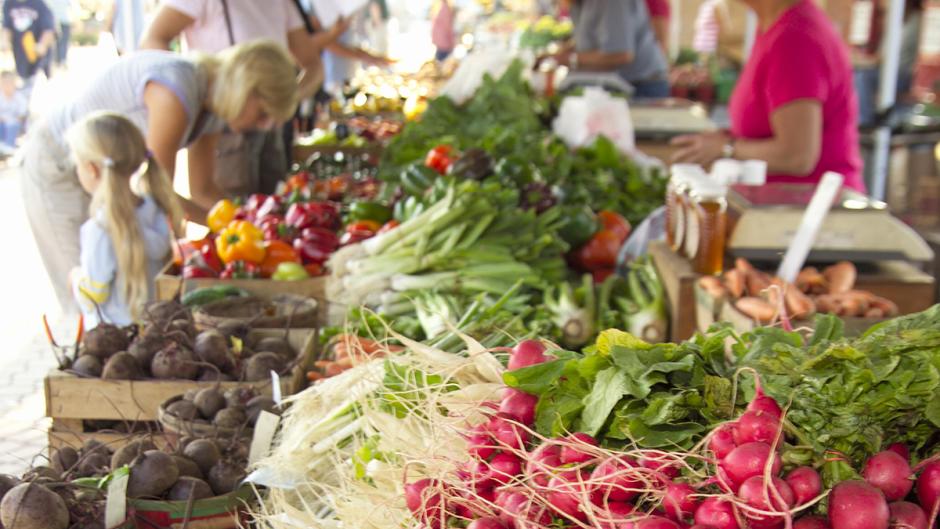 Farmer's Market
Photo Credit: Experience Grand Rapids
---
Browse West Michigan farmer's markets
When a gorgeous Michigan morning strikes, seize the opportunity to enjoy the fresh food and other local offerings you'll find at farmers markets around the area. Besides some of the tastiest produce, meat, baked goods, and cheeses, many markets offer free live music and entertainment. What a great way to start the day!
Fun in the sun at Grand Rapids' parks
Kids like exploring too, so why not introduce them to a new playground. Frog Hollow Park is a "boundless playground," which means it is accessible to children of all ages and all abilities. With a soft, spongy surface underneath many of the slides and obstacles, adults can rest a bit easier with the extra safety measure. Rest and refuel at picnic tables in the pavilion if they need a break from the fun. Continue the playground exploration and visit Aberdeen Park off Eastern Avenue that features a special playground area for toddlers along with a variety of courts and fields. If you're looking to cool off on a hot day, take a trip to the water play area at Mary Waters Park after enjoying the newly renovated playground.
Tap into your creative side
If you need a break from the sun, check out the latest exhibits, including the zany Rube Goldberg collection, at the Grand Rapids Art Museum. The museum offers free admission every Tuesday from 10AM – 5PM this summer thanks to Meijer Free Tuesdays. Unable to make it during the day? Then the Meijer Free Thursday Nights are for you! Stop into the museum from 5PM – 9PM and don't pay a dime to get in.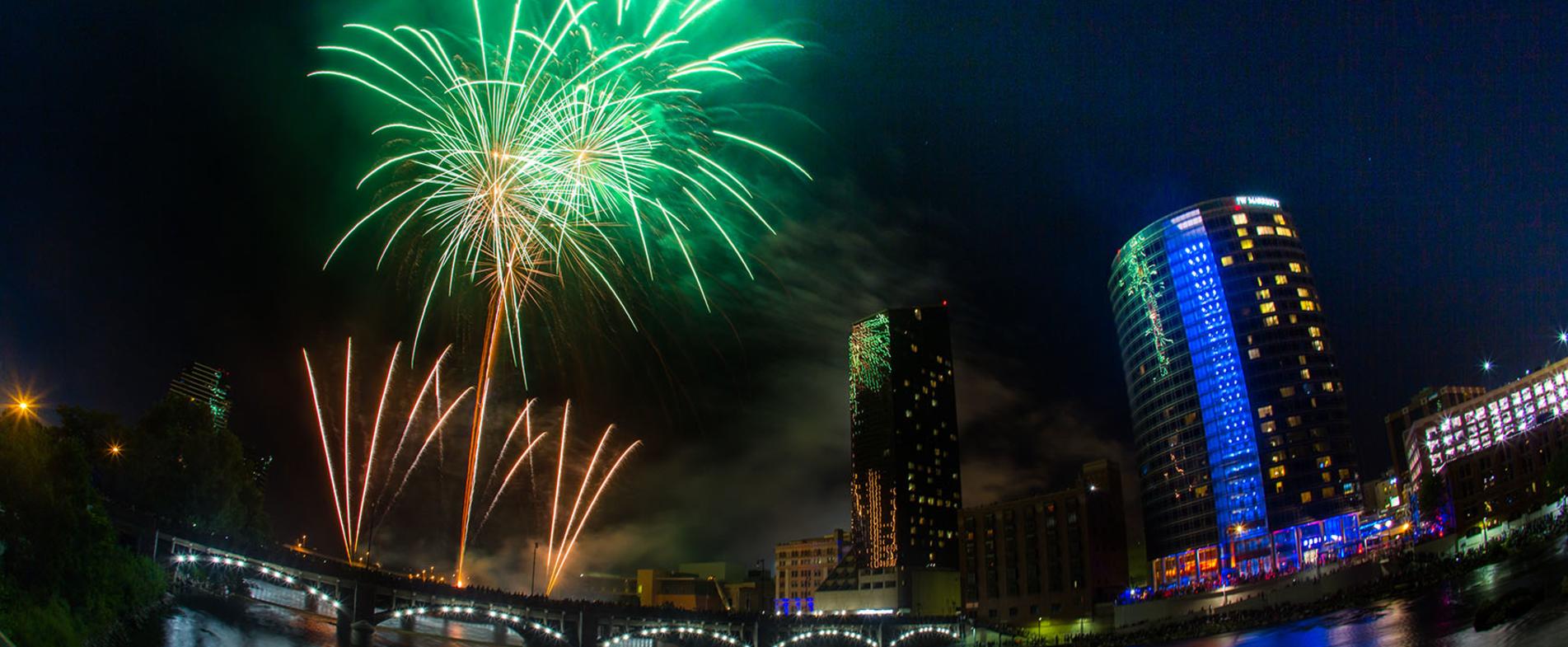 Amway Family Fireworks
Photo Credit: Experience Grand Rapids
Take in some fireworks
Summer and fireworks go hand-in-hand. Make a fun evening of watching the spectacular Amway Family Fireworks to celebrate the Fourth of July, even if they are on the first of July! Double up on the celebration by enjoying fireworks on July 4th in East Grand Rapids. And if you make the drive to Grand Haven for the Coast Guard Festival, you won't be disappointed in the fireworks display.
Become a (disc) golf master
While traditional golf can get pricey, disc golf at these parks is free! Take your discs and try out Earle Brewer Park in Kentwood. Riverside Park is also a favorite of local players and families alike. A simple course with few obstacles makes it the perfect way to get kids hooked on this fun and affordable sport!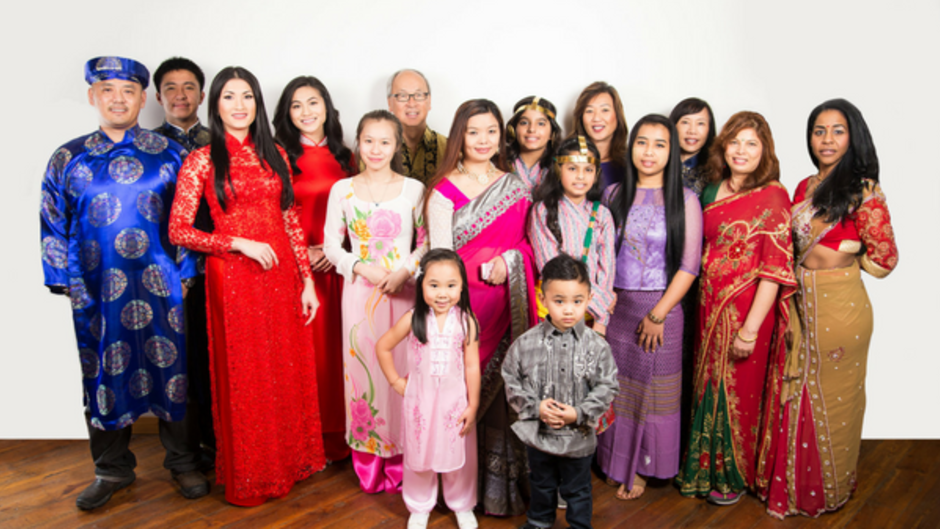 Grand Rapids Asian-Pacific Festival
Photo Credit: Grand Rapids Asian-Pacific Festival
---
Enjoy a festival
What else says summer in Michigan like a festival? Grand Rapids is home to many including local favorites the Grand Rapids Pride Festival, and Founder's Fest. New this year to the festival scene is the Grand Rapids Asian Festival which will showcase the many different food, cultures, art, music and more from all across Asia. Take a peek at more summer festivals and put them on your calendar!
Explore West Michigan wildlife
Are you ready to take a walk on the wild side? Then head to the Calvin College Ecosystem Preserve. Whether you're trekking down scenic trails or watching out for furry friends, you and your family are sure to have an experience that is both eye-opening and educational. Kids of all ages will enjoy a peaceful walk amongst streams, woods, ponds, and wetlands and experience the beauty of nature. Be sure to bring a camera since you never know what wildlife you might see while exploring the 100-acre preserve.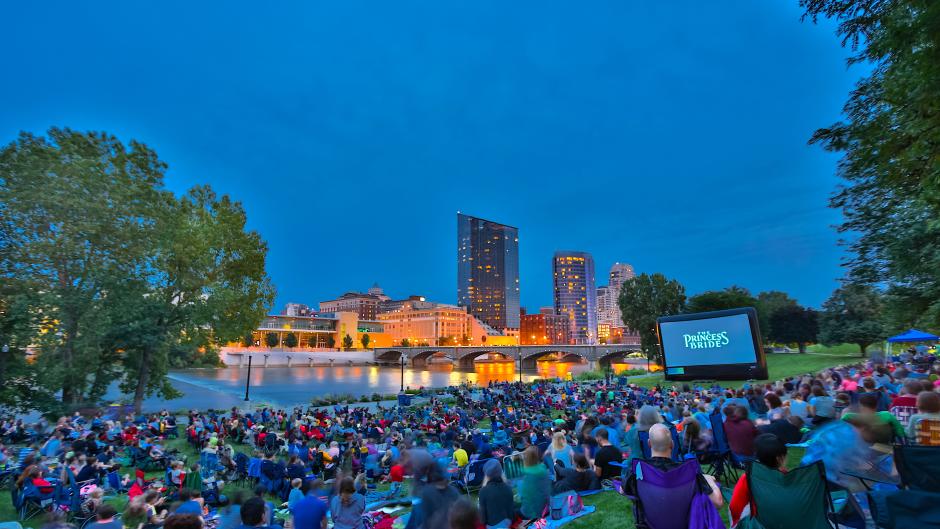 ---
Movie night under the stars
Last but not least, Movies in the Park return to Ah-Nab-Awen Park June 16 with Willy Wonka and the Chocolate Factory and Pan's Labyrinth. Pre-movie entertainment begins at 6PM with the first film kicking off at 7PM. If part of your family includes the four-legged variety, dogs are welcome at Movies in the Park, so long as they are on a leash. Check out all the summer showings, pack your favorite picnic staples, and enjoy a free night of watching your favorite stars under the stars. 
Having a great time in the summer doesn't have to be costly, especially when you are in Grand Rapids, Michigan! For more summer fun ideas, check out the Experience Grand Rapids summer activities guide.
Never miss a post!
Subscribe to the Insider Experience blog.