Now that it's spring, there is so much to explore in greater Grand Rapids. Art, nature, and baby animals are just some of the treats waiting to be discovered. Gather the family and head out to these free West Michigan events and experiences.
Events
A Historical Betty Ford Easter Egg-Stravaganza!
April 15, 2017
Follow the Easter egg trail and join in on many family-friendly activities at the special Easter Egg-Stravaganza. The Easter Bunny will be there too! Registration is required, but the event is free. 10AM – 12PM
Gerald R. Ford Presidential Museum: 303 Pearl Street, Grand Rapids, MI 49504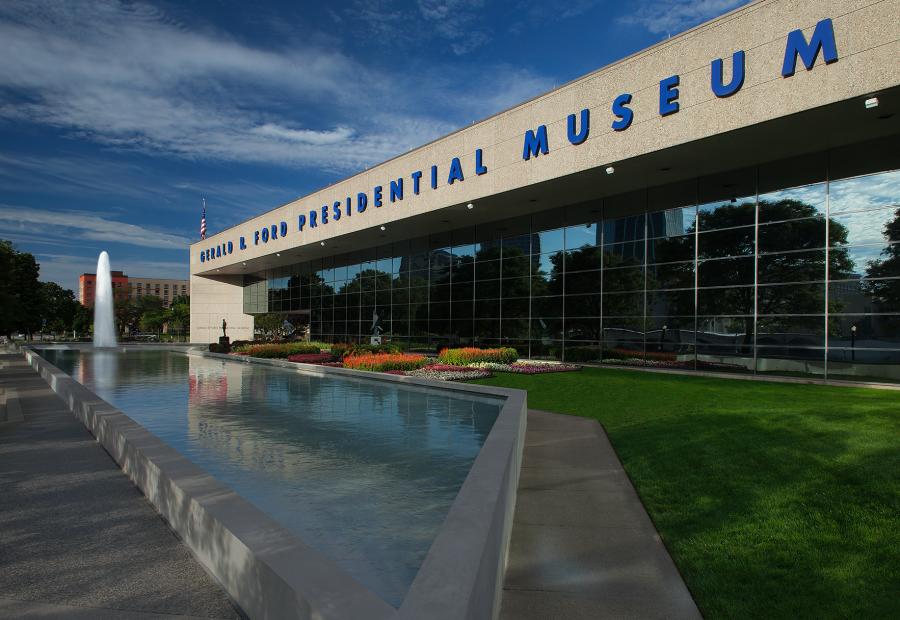 Exterior of Gerald R. Ford Presidential Museum
Photo by Gerald R. Ford Presidential Museum
Grand Opening of Mary Jane Dockeray Visitor Center
April 22, 2017
Celebrate Earth Day with the opening of Blandford's new visitor center. From 1PM – 3PM, enjoy free admission, animal encounters, tours of the center and other surprises. 
Blandford Nature Center: 1715 Hillburn Ave, NW; 616-735-6240
Hope Network Bridge Walk for Autism and Free Sensory Museum Night
April 26, 2017
Join with others supporting Autism Awareness Month in the Hope Network Bridge Walk for Autism. The walk starts at 5PM at the downtown Grand Rapids Blue Bridge, and free t-shirts are available for participants from 4PM – 5PM. A sensory-friendly museum experience at the Grand Rapids Public Museum will begin immediately following the Bridge Walk. The museum portion of the evening is limited to the first 700 registrants.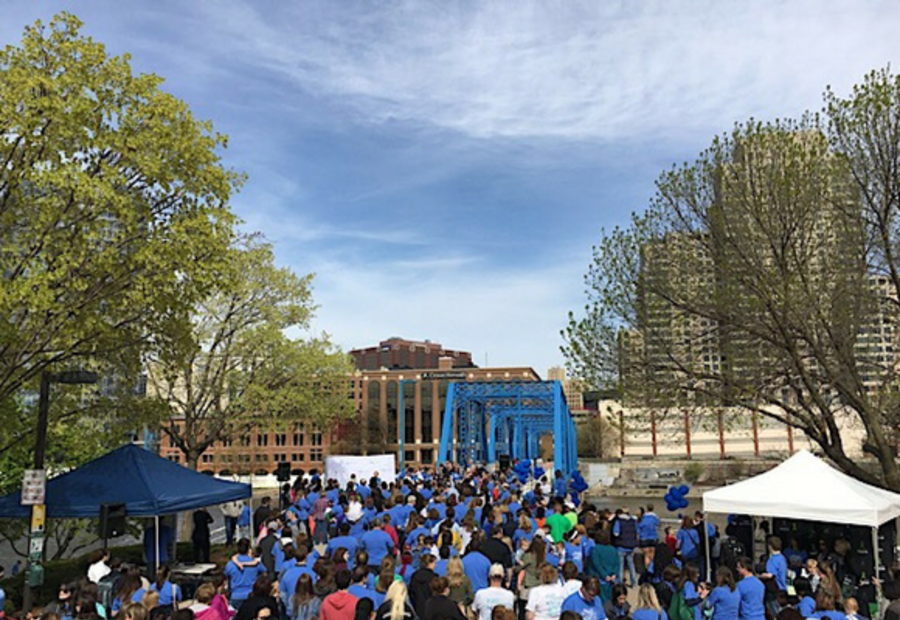 Hope Network Bridge Walk for Autism
Photo by Photo Credit: Hope Network
Tulip Time Family Events
May 6 –14
The Tulip Time Festival in Holland is a full week of free fun for the whole family. Waves upon waves of tulips carpet the area, making for beautiful photo opportunities. While the festival as a whole is family-friendly, there are certain aspects geared toward children. Kinderplaats is a free experience where kids "travel" through the 12 Provinces of the Netherlands playing games and learning as they go. Additionally, Kinderparade is a hit with over 7,000 schoolchildren dressed in Dutch clothing. The fireworks are a grand way to help close out the festival on May 13.
ONGOING
Monday – Saturday
Cuddle, hold, and pet the new baby chicks, ducklings, lambs, and more at the Critter Barn. It is open between 10AM and 5PM each day during the spring. A visit to the Critter Barn is free though donations are appreciated.
9275 Adams Street, Zeeland, MI 49464; 616-748-1110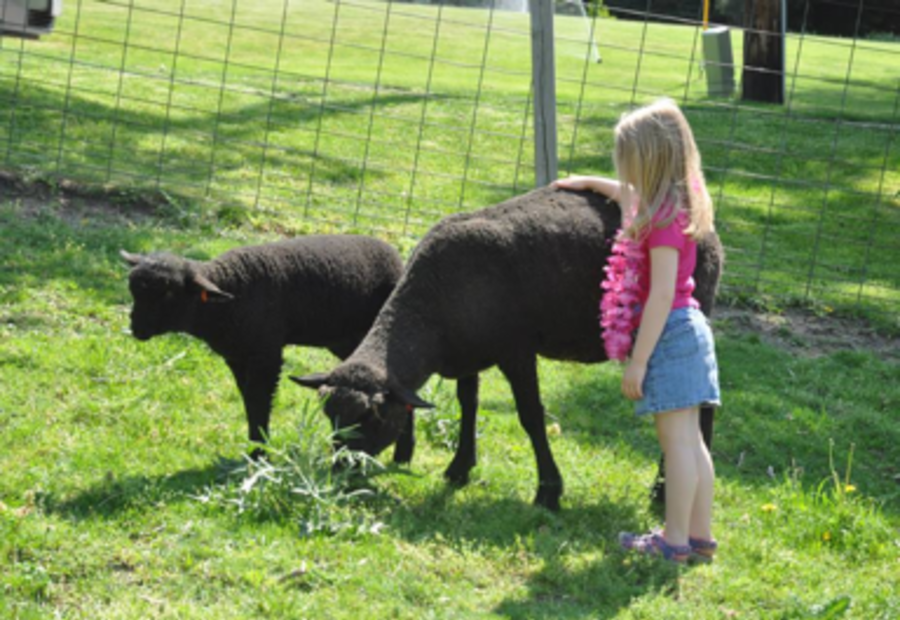 Critter Barn
Photo by Critter Barn
GR Tag Tour  
If you have a smartphone, you have everything you need to enjoy the GR Tag Tour! The tag tour is a fun, free way to get to know Grand Rapids. Filled with stories, facts, and photos, the Tag Tour offers a self-paced introduction to the city. Start by downloading a QR barcode reader app. Then choose between the History Tour or the Art Around the Corner Tour and you're ready to go.