Chase away the winter blues with these free and affordable family events for February around Grand Rapids!
Grand Rapids Art Museum Meijer Free Days
If you haven't been to the Grand Rapids Art Museum (GRAM), you're in for a treat. This wonderful space is waiting for your family, and on certain days, admission to the GRAM is free! Every Tuesday from 10AM – 5PM and Thursday from 5PM – 9PM your family can explore fee-free, thanks to a generous gift from Meijer. Visitors are encouraged to look through galleries and participate in programs and tours offered on these days.
Also, Saturdays are special at the GRAM with their Skate and Create program. Visitors can skate at nearby Rosa Parks Circle and then use their coupon (available in the skate rental room) for $1 off admission to the museum for everyone in your group. This is a excellent time for your family to make your own art in the GRAMStudio while enjoying a free cup of hot cocoa.
SNOW DAYS - A Festival of Frozen Fun
This festival-on-ice runs February 10–14, 2017 and includes:
Valent-ICE: Make a treasure hunt out of the ice sculptures placed all around downtown Grand Rapids. Febraury 10-14.
RAILJAM: Ski and snowboard competition in Ah-Nab-Awen Park. February 11, 2017.
HUMAN HUNGRY HUNGRY HIPPOS: This tournament on ice is happening in Rosa Parks Circle. February 12, 2017.
For full details, visit DowntownGR.org.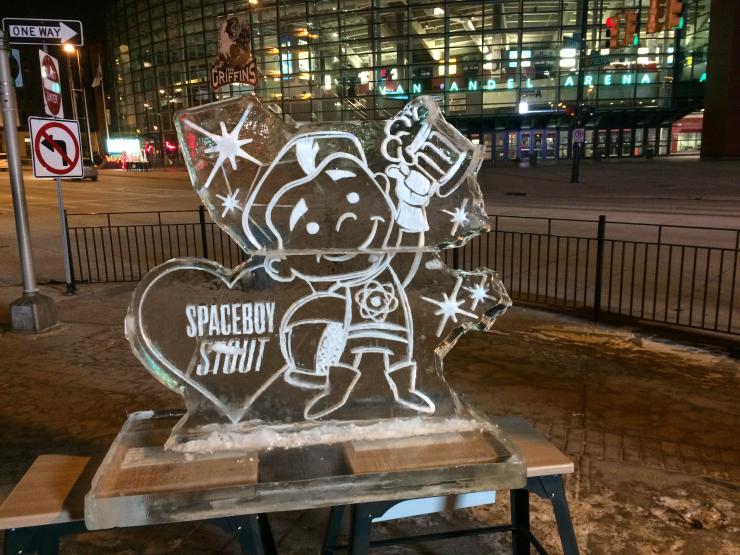 Taste of Soul Sunday
The downtown branch of the Grand Rapids Public Library celebrates African American history and culture at the annual Taste of Soul Sunday event. Musical performances, hair wrapping presentations, African American food samples, history, literature and art, are all part of this afternoon. Free for all. Sunday, February 19 from 1PM – 4:30PM at the Main Library (111 Library NE)