If letting the sweet sounds of folk music engulf you in an intimate setting with great acoustics is up your alley, St. Cecilia Music Center's Fresh Folk Series is for you.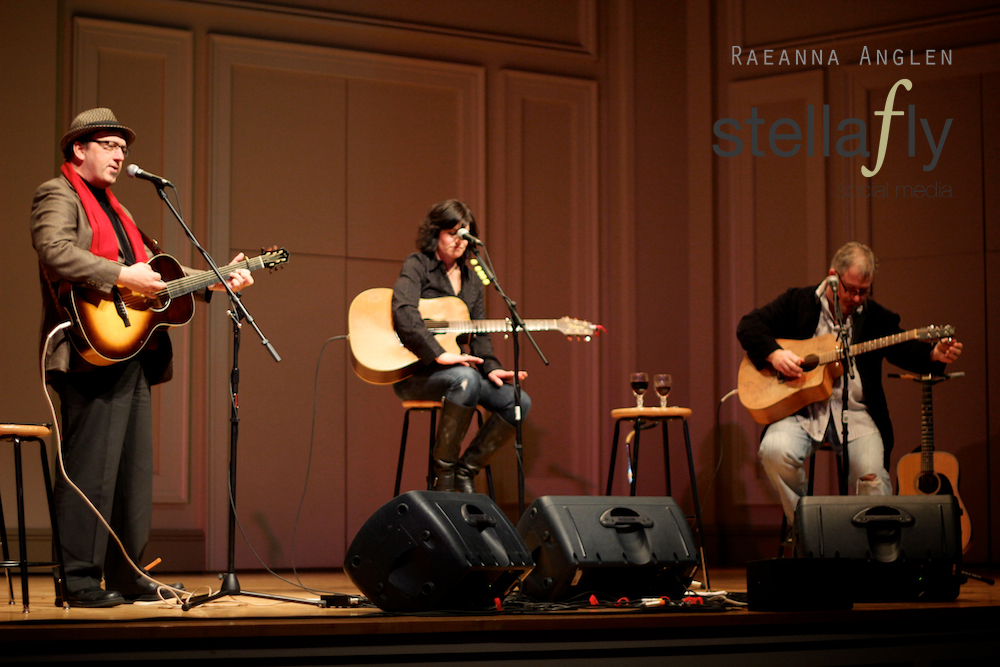 2012-13 Fresh Folk Series, photo courtesy of St. Cecilia's
The idea for the Fresh Folk Series germinated during ArtPrize 2012. That year, after St. Cecilia's hosted 58 live performances in less than a week, they decided to launch this 3-concert series to showcase Michigan folk musicians in St. Cecilia's exquisite Royce Auditorium.
Kicking off the series this fall, on November 7, is singer-songwriter Rachael Davis, who was raised in Cadillac, MI, and her husband, bass player Dominic John Davis. November 7 concertgoers will also be treated to an acoustic set by Grand Rapids-based folk-rock group Troll for Trout.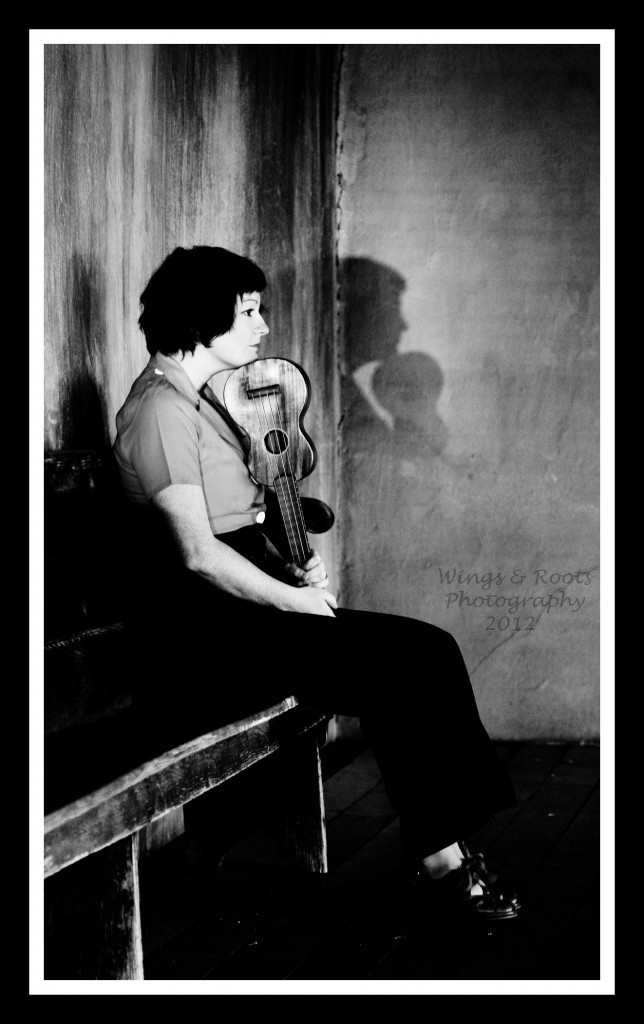 photo courtesy of Rachael Davis
Davis has been singing since she was a child. When she was about 5 years old, her family was hosting folk singers Claudia Schmidt and Sally Rogers, who were touring. Young Davis peppered the women with questions. "I was an inquisitive little person," she says. When Rogers explained that singing was their job, just as teaching was Davis mother's job, a light bulb went off. "That's what I'm going to do!" she thought.
She wavered briefly in high school and considered pursuing acting, even attending Interlochen Arts Academy her senior year. Upon graduation, Davis realized what she really wanted to do was sing. Her parents agreed to let her use her college money to make a record and that album, Minor League Deities, was released in 2001. 12 years later, shes still making music.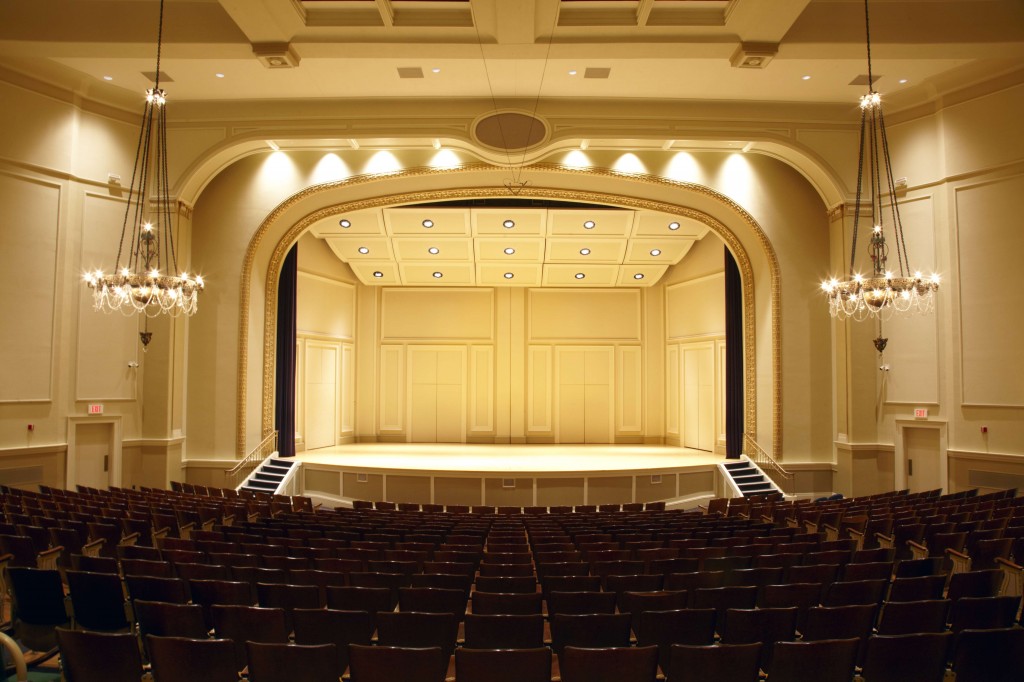 Royce Auditorium, photo courtesy of St. Cecilia's
Davis is thoroughly looking forward to performing at St. Cecilia's, which she's heard is the whole package. "People love it," she explains. "Everyone says how beautiful it is and that it sounds amazing in there." If a venue has good acoustics, she says, "it feels like stretching after you've taken a long car ride. It's like, oh, yeah!" she laughs.
Having played in a number of venues in the last 12-13 years, Davis is thrilled to see this new folk series emerge. "Michigan is amazing for community supported arts, especially Grand Rapids," she says. "It's like flint for the fire." Davis says there are acoustic music series in Michigan that have lasted for decades, and she's pleased to being involved with the nascent series. "It's exciting to be a part of something that has such strong support," she says. "In twenty or thirty years I'll be able to look back and say, I remember when I played there in the beginning."
Fresh Folk Series Schedule
November 7, 2013 Rachael Davis and Dominic John Davis; Troll for Trout January 9, 2014 Singer/songwriter Round Robinincluding local artists Drew Nelson, Jen Sygit, Josh Rose, Mark Sala, Jimmie Stagger and May Erlewine April 10, 2014 Potato Moon; The Northern Skies