Ready to head downtown but don't want to drive? The Rapid Silver Line is at your service!
The Silver Line debuts on August 25, 2014 and will offer riders a new option to get downtown from the suburbs of Wyoming and Kentwood. Transportation on the Silver Line will be quicker for sure (more like an express bus - you can see our post with all the details, here), but also has cool features like free wi-fi and GPS that communicates with traffic lights along Division St, so buses can hold the green just a little longer to keep things running on schedule.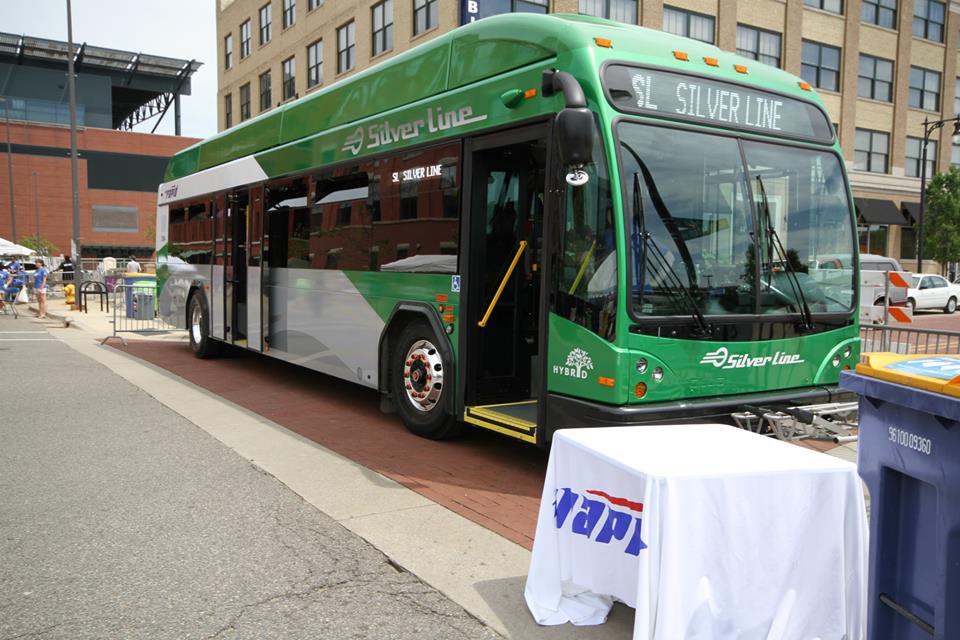 "I think that this is a real alternative to driving," says Jennifer Kulczuk, External Relations Manager at The Rapid. "It's going to be very convenient."
Naturally, many people will use the Silver Line to commute to work or school. Several major employers and schools are near Silver Line stations, which makes it an affordable, green, and convenient option.
But Kulczak says the Silver Line is an excellent alternative, not just for commuters and students, but also if you're headed downtown for an event. "It's designed to connect and provide access to all of the key downtown areas," she says.
Never taken the bus? Here are a few ways you might give it a try:
Let's say its a Wednesday evening. You and your friends are ready for a mid-week break and want to head downtown. You ditch your cars and park, for free, at the lot near the southernmost station (60th and S. Division). Using your prepaid tickets, which you either bought in advance or purchased at the station's ticket vending machine (TVM), you quickly and efficiently board the bus when it arrives.
Once onboard, you check your phone using the free wi-fi and chat with your friends while someone else thinks about traffic.
When you arrive at Central Station, you hop off and stroll (for about a minute) over to Grand Rapids' beloved Founders Brewing Co. to enjoy dinner and, possibly, an award-winning craft beer.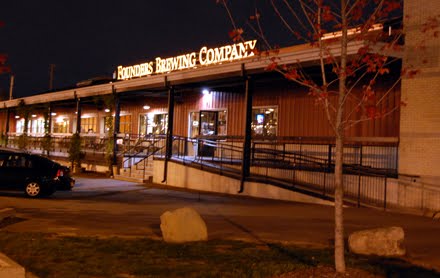 Founders Brewing Company
After dinner, you hop back on the Silver Line then disembark a short while later at the Monroe & Louis stop to enjoy Blues on the Mall at Rosa Parks Circle. (All the while, you're not worrying one bit about finding parking or the price of gas!)
Later, when you've toe-tapped the evening away and you're ready for a little sugar kick, you take the Silver Line to either the Jefferson & St. Mary or the Division & McConnell stop. Its a little bit of a hike from there, but you'll be glad you walked the 7 or 8 minutes after you indulge in a couple of sweet treats from Propaganda Donuts or nosh on noodles at the soon-to-open ramen noodle shop, The Bandit Queen. This area of south Division is rich with international flavor, so feel free to explore a bit.
Full, happy, and tired, you and your friends head back to the Silver Line, which whisks you back from the city to the suburbs, where your cars await. Its a stress-free ending to a stress-free evening thanks, in no small part, to the Silver Line.
BUT WAIT!
That's not the only way you can use the Silver Line to get from the suburbs to the city.
Did you know that the Silver Line buses are equipped with three-position bike racks? The bike racks open up a whole new world of possibilities. You can bike to any station, load your bike, and hop on. For example, you could board the bus in Wyoming, disembark at the Monroe & DeVos station, ride your bike a short ways up to the 6th Street Bridge Park, and access the Grand River Edges Trail there. For more info on biking in Grand Rapids, click here.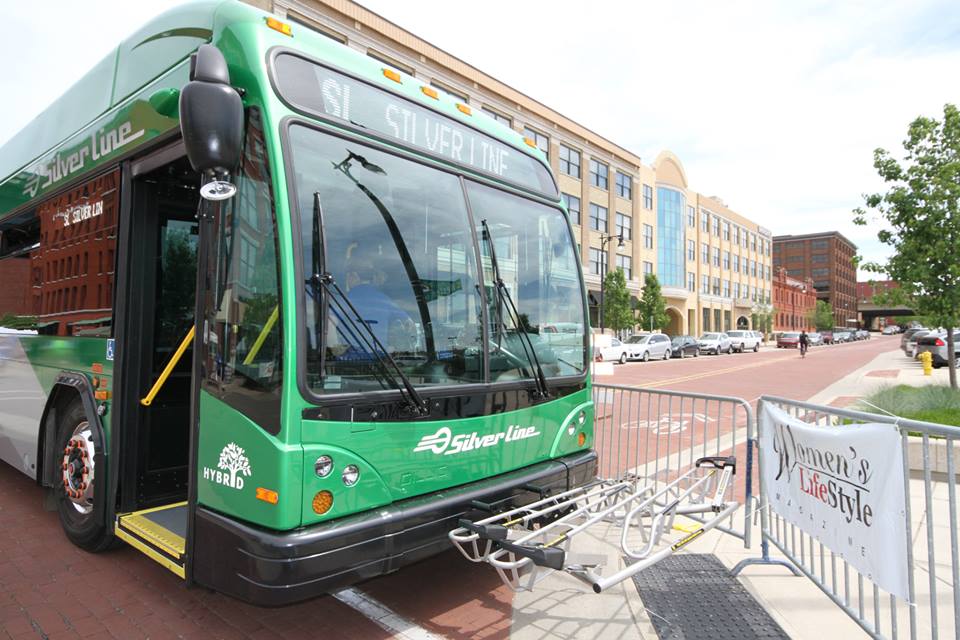 Here are just a few of the other things you can take the Silver Line into the city to do:
Treat yourself to a spa day at the Douglas J Aveda Institute (Jefferson & St. Mary or Central Station- about an 8 minute walk from either)
Make (or buy) some homemade pasta and indulge in rich chocolate at The Local Epicurean (Fulton & Ransom).
This fall, buy tickets for a musical event at St. Cecilia's then head over to the Heritage Restaurant, One Trick Pony or the Cottage Bar (Ransom & Crescent).
Take your kids to the city: watch for our next post about the Silver Line, where well talk about fun places downtown you can take your kids using the Silver Line.
For more info, check out our first post in the Silver Line series, here.