Let the competition begin! The fifth annual Meijer State Games, scheduled for June 20-22 this year, will feature more than 7,000 athletes competing in 40 different sporting events at venues throughout West Michigan. The Games are a multi-sport, Olympic-style program that offer both youth and adult athletes, of all abilities, the opportunity to compete. Participation, sportsmanship and healthy living are the hallmarks of the event.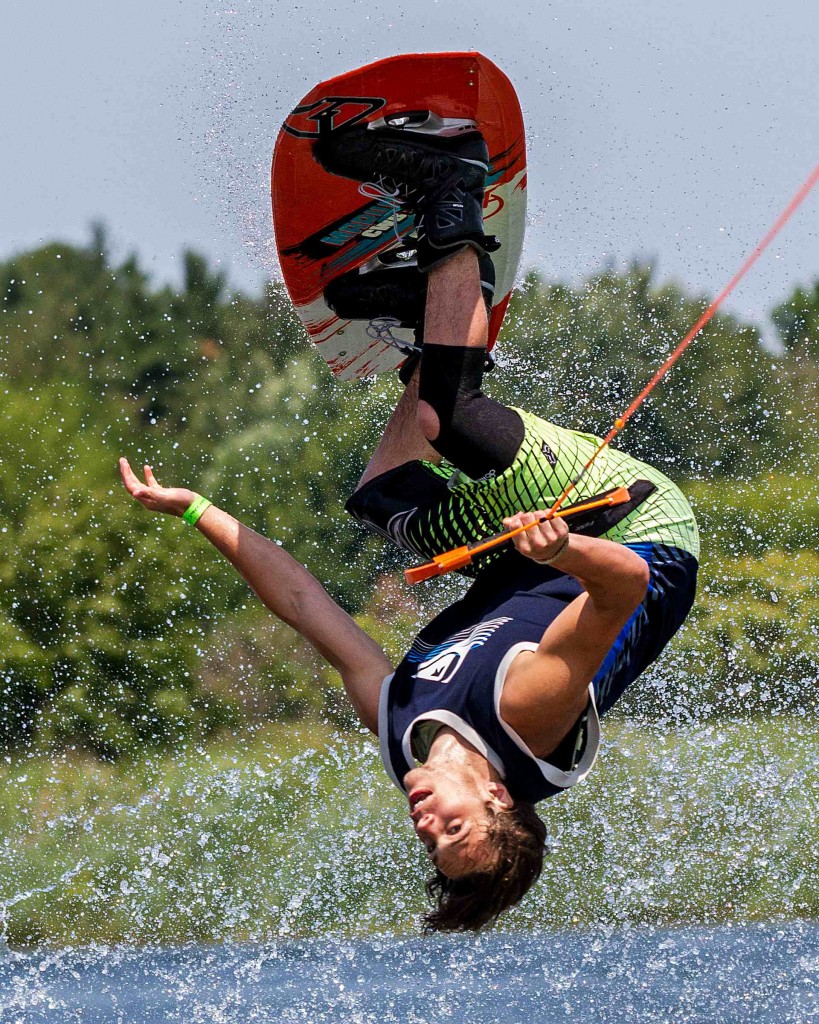 photo by Marilyn Keigley
Those values were also on display at this years inaugural Winter State Games, which took place from Feb 14 16. Eric Engelbarts II, Executive Director of the Meijer State Games, says the event included over 1600 participants who competed in 12 different sports. A few took place indoors, like archery and BMX, but plenty of athletes braved the cold for traditional outdoor winter sports. Not only did skiers and snowboarders hit the slopes, but softball players took to the snowy fields as well. "Snowball Softball was one of my personal favorites," says Englebarts, "because the athletes were having such a great time. At one point, a player hit a fly ball that turned into an in-the-park home run. After the batter scored, both teams took 5 minutes to find the lost ball in all the snow." The event was a hit despite cold temps and 14 wind chill.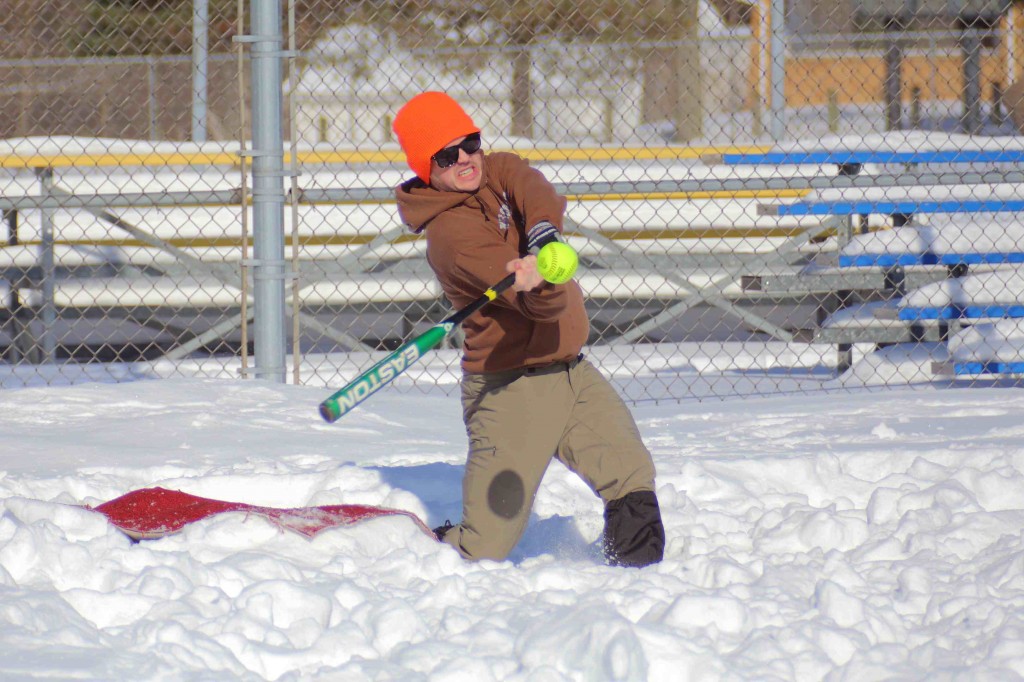 photo by Don Kok
What kind of events can you expect this summer in Meijer State Games? Just about everything!
There are events that involve running, like the 5K, which takes place June 20th at Fifth Third Ballpark, the triathlon, which begins bright and early on June 22 at Riverside Park, and the track and field competition taking place at East Kentwood High School on June 21.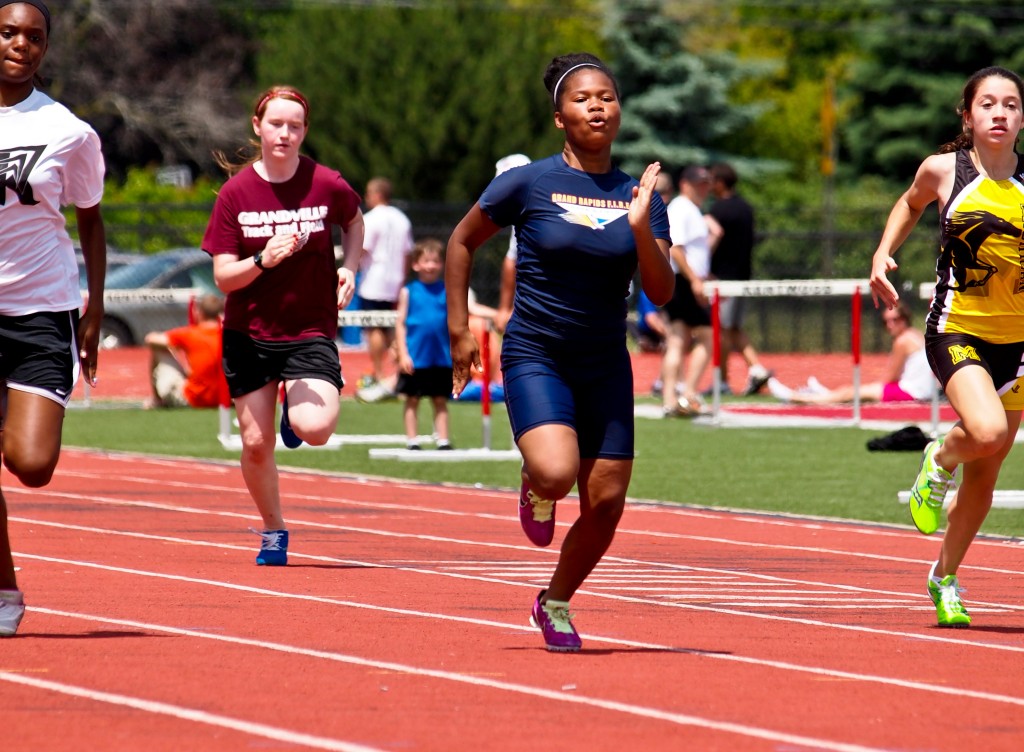 photo by Diane Durand
The State Games also include fencing and archery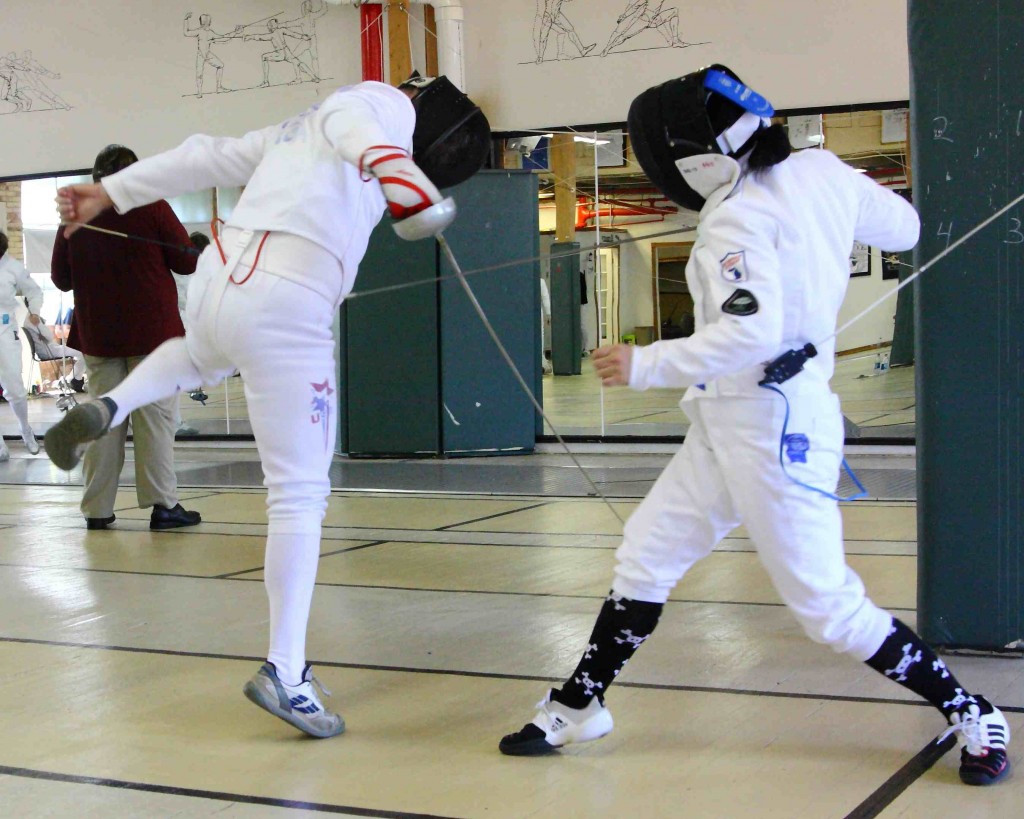 p
hoto by Don Kok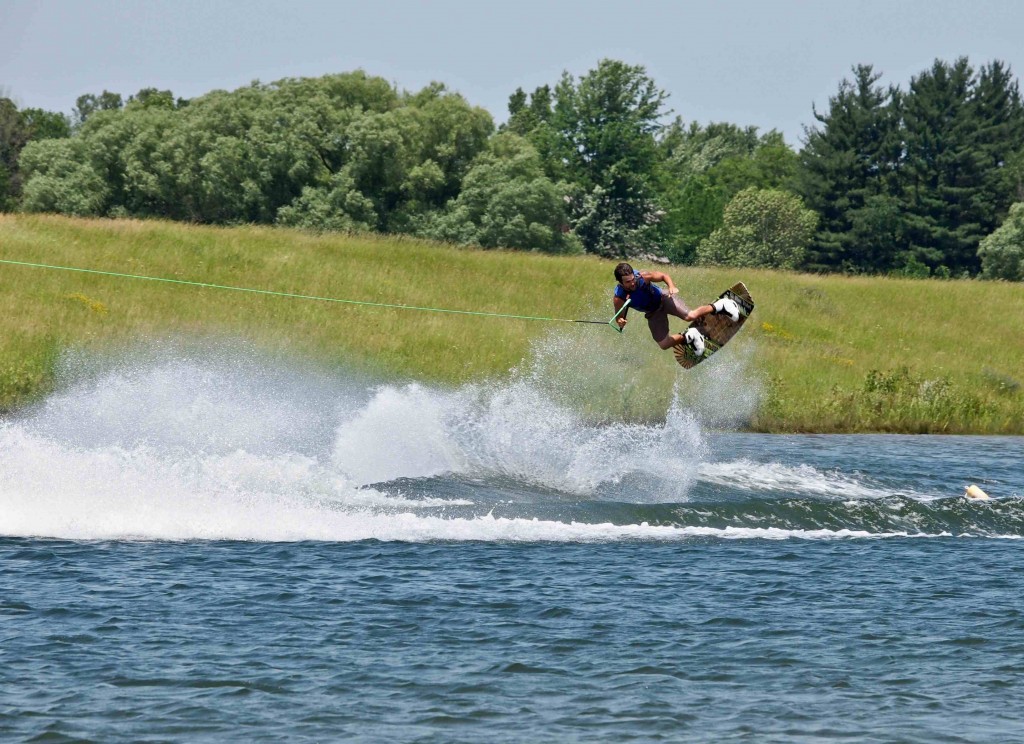 photo by Diane Durand
BMX Olympic and Freestyle events,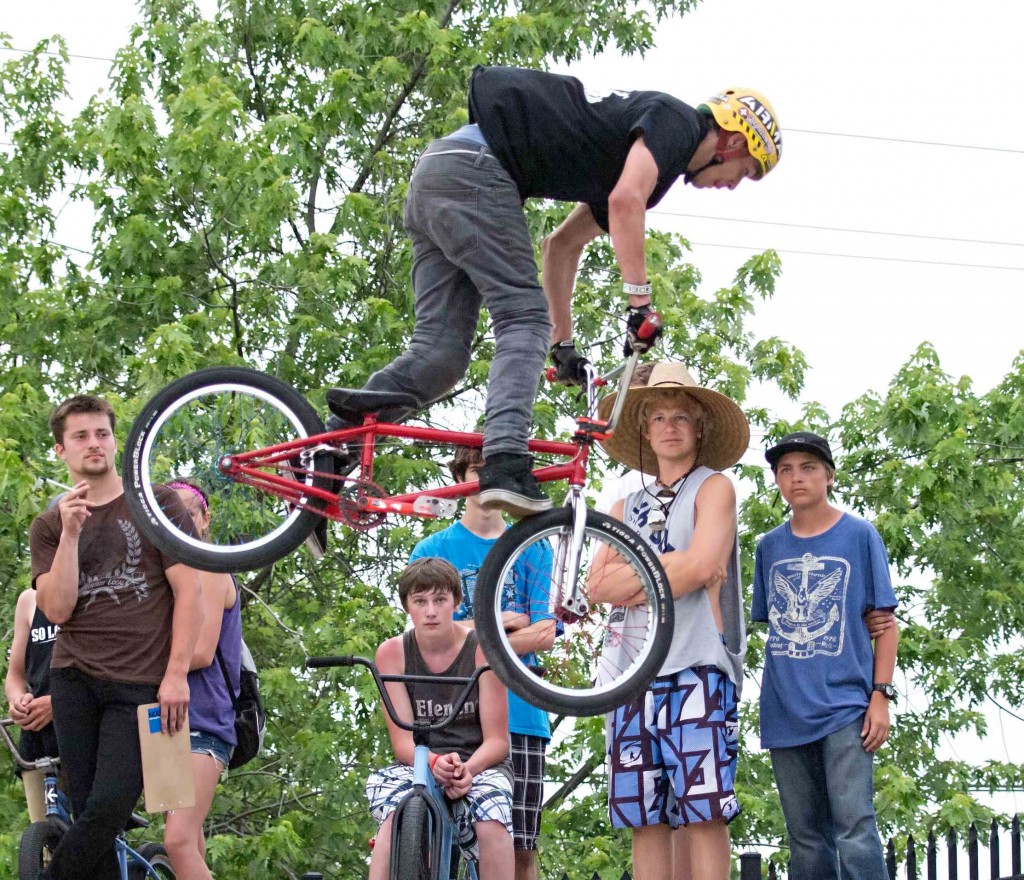 photo by Julie Tamblin
team sports, like lacrosse and rugby,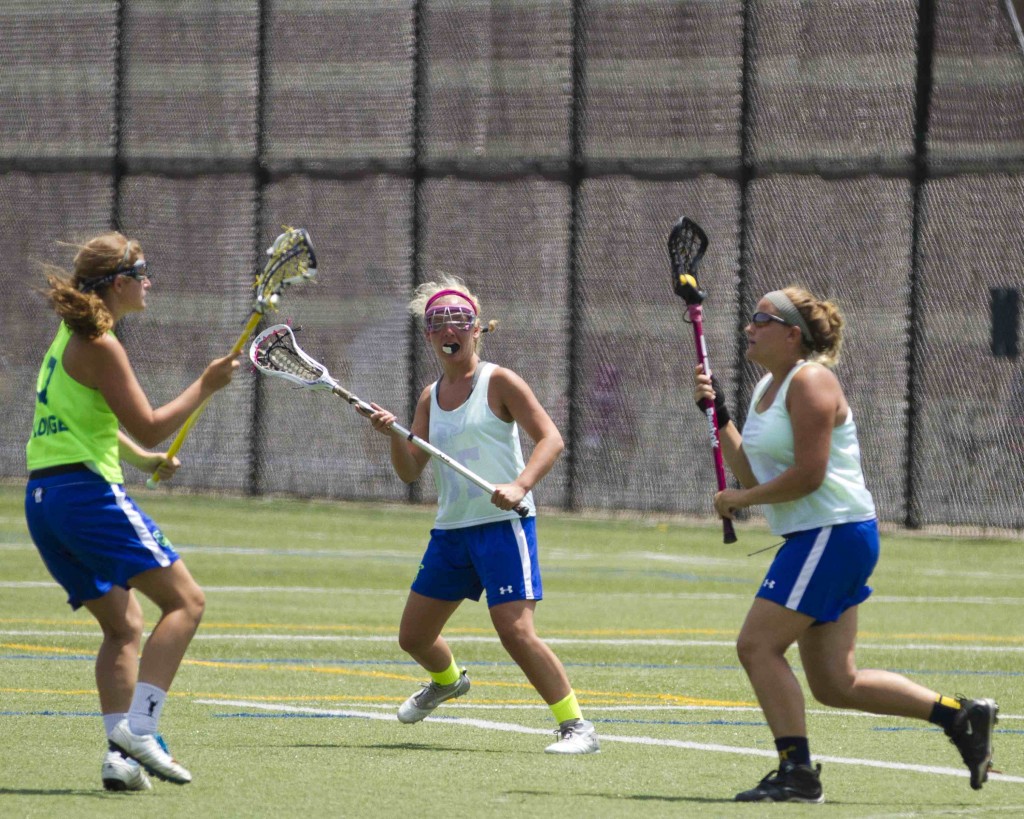 photo by Cindy Drenth
a bocce ball tournament, beach volleyball, and one of my all-time favorites, ultimate Frisbee.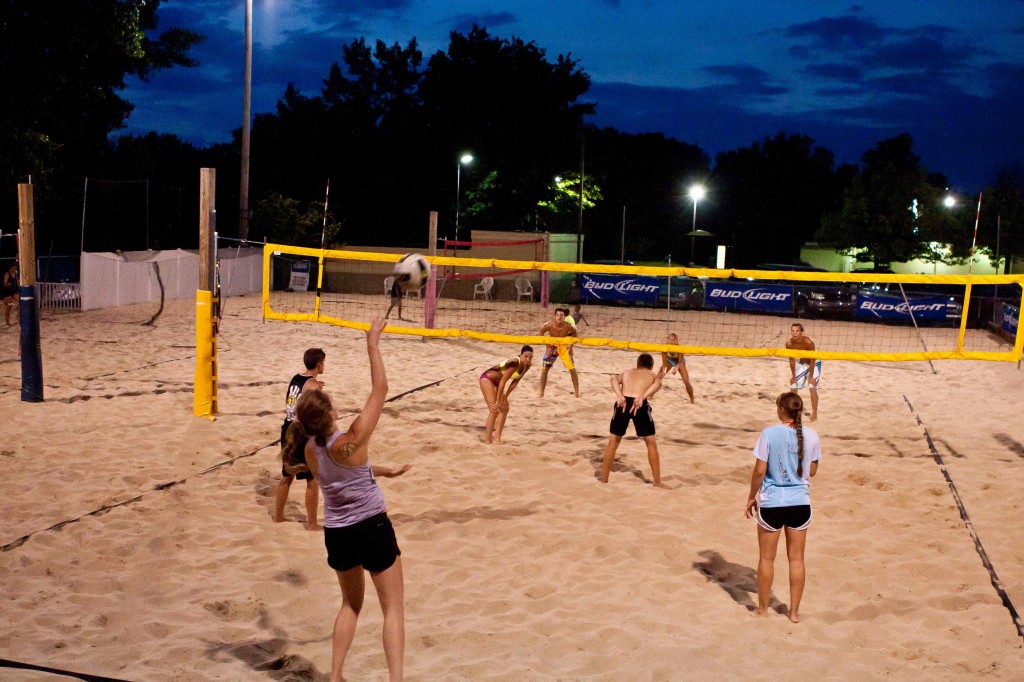 photo by Lonna Blair
In addition to these and dozens of other sports, the State Games will also feature the final race of the beginner-friendly, 6-race Spring Fury Cyclocross Series.
"Just like the Olympics, athletes from all across Michigan will gather to experience what it feels like to be an Olympian," says Engelbarts. "The Opening Ceremonies with all the fanfare includes a parade of athletes, lighting of the cauldron, skydivers, etc. and is an experience these athletes will never forget." The Opening Ceremonies, which the public is invited to attend, take place from 7:00 8:00 p.m. on June 20, at Fifth Third Ballpark.
Also similar to the Olympics, the athletes will have access to an Athlete Village where they can gather before the Opening Ceremonies. It's located in the parking lot at Fifth Third Ballpark and friends and family are encouraged to join athletes in the festivities taking place there. "It will be filled with inflatables, live music, and free meals & t-shirts," says Engelbarts. "The festival-type atmosphere sets the tone for the rest of the night." There will also be a surprise performance as part of the festivities, says Engelbarts.
You can find a full schedule of events for the Meijer State Games here (download Overall Schedule). Medals will be awarded to 1st, 2nd, and 3rd place winners in each event.
Interested in playing? To register, check out the sports line up on the Meijer State Games website. Click on the sport you're interested in for details. Online registration has already begun for many of the events (click here for registration information).
Interested in volunteering? There are several types of volunteer opportunities. If you've attended, coached or participated in the Meijer State Games of Michigan at least once, you can become an Ambassador. Ambassadors serve as marketing representatives, promoting the event throughout the community. Ambassadors will be recognized during the Opening Ceremonies, as well as on the State Games website.
The Meijer State Games also needs volunteers to help with a myriad of other activities, like checking in the athletes and assisting with sports tournaments.
Medical Personnel can also volunteer their services. If you're a physician, PA, NP, nurse, first responder, or otherwise qualified and are interested in helping, email Dr. Ed Kornoelje at ed.kornoelje@metrogr.org for more information.
You can also intern at the Meijer State Games. Several opportunities are available, including positions in media/PR, helping with the logistics of the games, coordinating special events, and coordinating the 500+ volunteers that help with the Games. If youre a student whose major requires fieldwork hours, volunteering here is a great way to fulfill some of your requirement.
Of course, if you're visiting from out of town, you'll need a place to stay. There's no shortage of great hotel options in Grand Rapids. You'll want to book early to get your top choice! You can book a hotel room here.
Whichever way you choose to participate, be sure to get involved. The Meijer State Games are sure to be a don't-miss summer event in Grand Rapids.