If there's one thing locals and visitors to GR can agree on, its this: we need our coffee, people.
For the Starbucks fans out there, you're in luck. Starbucks hit the Grand Rapids scene a few years ago and hasn't looked back. My husband belongs to your fraternity--you wont see him coaching a soccer game without the ubiquitous mermaid cup in his hand. Click here for Starbucks location in the GR area.
However, for those of you who would rather skip your morning java than go national, no worries. Grand Rapids has plenty of local coffee shops for your sipping pleasure. Here's a round-up of 5 local favorites: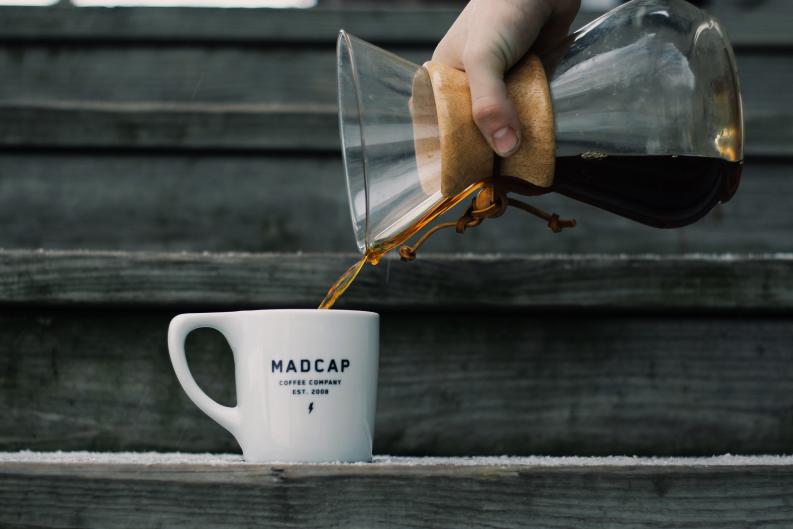 Madcap Coffee creates specialty brews and an expressive latte art in Grand Rapids.
Photo Credit: Madcap Cofffee
---
Madcap is the hipster of the group, with a funky vibe and a whole lot of coffee knowledge. They're committed to the farmer, the customer, and top-notch quality. If you're a self-proclaimed coffee snob, give them a whirl. Also: the baristas are totally into their job.
Direct trade. Fair trade. Organic brewed coffee. Add a croissant or a deli sandwich and you cant miss. Common Ground is a great place for a morning pick-me-up, an afternoon break, or anytime you need an unpretentious spot to contemplate life. Also: free Wi-Fi.
It's hard for me not to like a place whose tagline is coffee, tea, and newsstand. Newsstand! If you're after fair trade organic coffee, like to buy local, and still enjoy the scent of fresh newspaper in the morning, this is the place for you. Plus, its cozy and inviting. I predict you'll be back. Also: the tea selection rocks.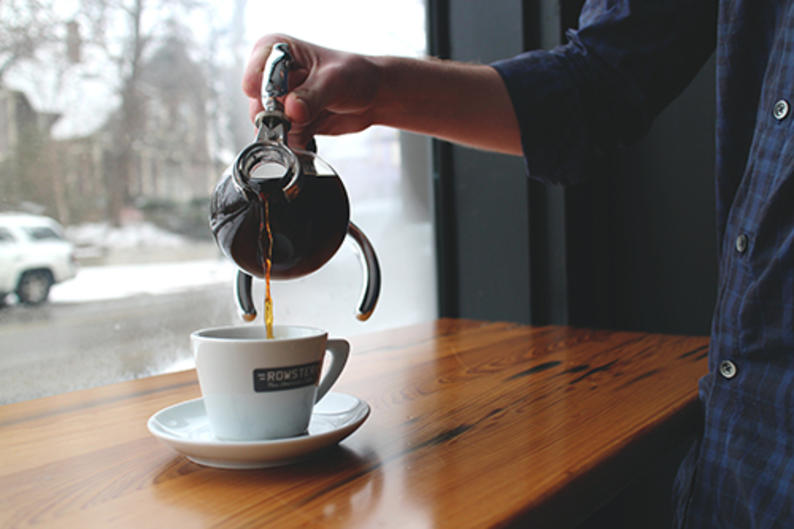 Rowster Coffee is local roaster in Grand Rapids making delicious coffee.
Photo Credit: Kaitlynn Broadbooks
---
Its pretty cool to watch the entire coffee process, from roasting the beans to the brew in your cup, and they do it all at Rowster. These folks know a lot about coffee and as a result, the feel in this roaster can be a smidge pretentious. But the overall vibe is fun and local, and the coffee will keep you smiling. Also: nice assortment for connoisseurs.
This is more of a bakery than a coffee shop, but I have to include it because its one of my family's favorites. Think local-place-run-by-local-guy-brewing-coffee. Add the best darn cinnamon roll you've ever had and this is the place. Also: Love the array of customers--young, old, urban, and suburban, all enjoying life together.
This list is by no means exhaustive--we serve lots of coffee in GR. Do you have a favorite you'd like to add?