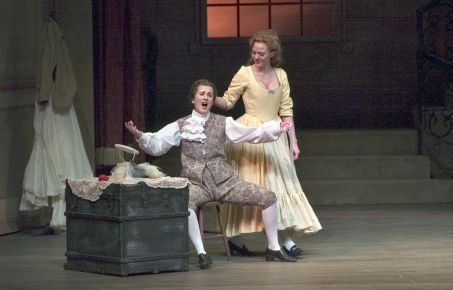 Got Spring Break plans? Why not get culture? If you aren't already planning a trip to Grand Rapids - whether for a day or for the whole week! - you really should. We're expecting beautiful weather, and there's a lot going on, making next week the perfect time to come and enjoy the area's thriving arts and cultural scene. And here's your chance to win your ticket to great deals and exclusive offers: a CulturePassGR!
Featuring year-round discounts to a great selection of cultural venues, including the Grand Rapids Art Museum, Grand Rapids Ballet Company, Frederick Meijer Gardens & Sculpture Park, Opera Grand Rapids and many more (here's a complete list), your CulturePassGR will keep you entertained, engaged and inspired throughout Spring Break and for months to come.
It's the perfect way to save big on your Grand Rapids Spring Break to-do list. And be sure to check out our special Got Culture? hotel packages, too.
Here's how to enter: Simply leave a comment - make sure you put a correct email address in the email field! - letting us know which arts and cultural organizations you would visit with your CulturePassGR!
Comments will close on this post on Friday, March 30, at 12:00 noon EST. The winner will be chosen randomly on Friday, March 30 and notified that day. Winner will also be announced in this post by Friday afternoon.
If you're the winner, you can either pick up your CulturePassGR during your trip to Grand Rapids, or we'll put it in the mail. US and Canada addresses only, please. If you don't win, remember that Experience Grand Rapids is offering special CulturePassGR hotel packages, or just become a member or subscriber at one of your favorite arts organizations to get a FREE pass.
Good luck and we hope to see you in Grand Rapids next week!