With the colossal Van Andel Arena located in the heart of downtown Grand Rapids, it's easy to catch some of the biggest names in the music industry all summer long. And if that stacked calendar doesn't suit you, other large rooms like The Intersection, 20 Monroe Live, or The Orbit Room will likely have you covered.

But for concert goers and record collectors who prefer to dig deeper, Grand Rapids' own talent pool is continuously releasing new albums, and lighting up smaller venues across the city. From folk to metal, and indie-rock to hip-hop, Grand Rapids' musicians have it all.

Here are just a few local artists to seek out this summer—both in person and on record.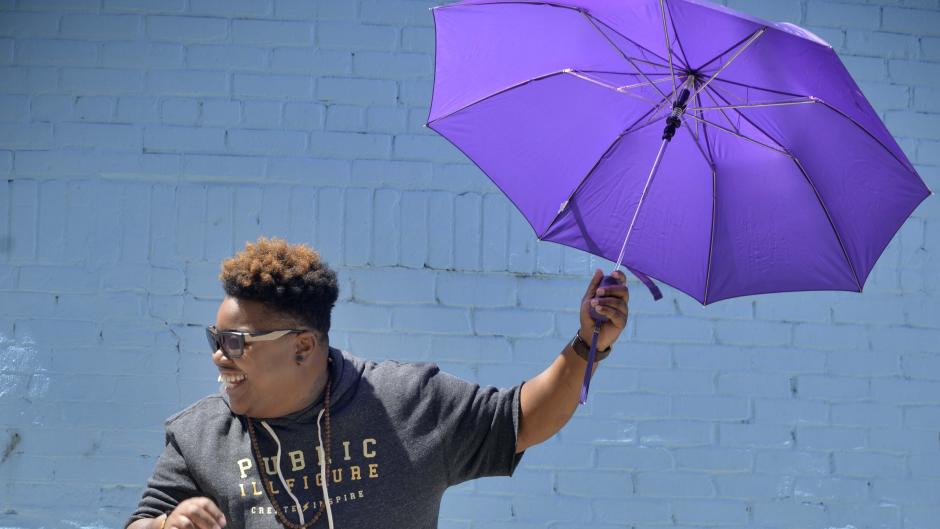 In April, Lady Ace Boogie dropped her self-released follow-up album, "Don't Box Me In."
Photo Credit: Lady Ace Boogie photo by Katy Batdorff
---
Lady Ace Boogie
New Album: Don't Box Me In LP
Upcoming show: July 15 at The Pyramid Scheme
Lady Ace Boogie might have spent her formative years in both Atlanta and West Virginia, but in 2010 she moved to Grand Rapids and became a fixture in the hip-hop scene. In 2015, the emerging emcee dropped her critically acclaimed debut, Feel Good Music, via Hot Capicola Records. She has become a regular at the Pyramid Scheme and has also shared stages with international acts like T.I., A$AP ROCKY, Killer Mike, the Pharcyde, and Slum Village.  

"My first record, Feel Good Music, was me realizing my potential as an artist," recalled Lady Ace Boogie, real name Linda Tellis-Aguilar. "Back then, I was also going through a major shift in my life. I transitioned pretty heavily into a much more positive lifestyle.

"It was me realizing, 'Wow, I'm capable of a lot of things and have the potential to inspire people—I'm going to do that through music,'" she added.

In April, Lady Ace Boogie dropped her self-released follow-up, Don't Box Me In. The dynamic 10-track record showcases her ability to stretch out and experiment both sonically and lyrically. The seasoned lyricist touches on sensitive subjects, like mental health, drug addiction, and self-love.
"With this new album, I felt it was important to talk about the things I had to overcome to get to this point in my life—even things I'm still dealing with," she said. "This is a much more vulnerable album."

As for the title track of the new disc, "Don't Box Me In" is a not-so-subtle message to her listeners and critics.

"I thought it was important, because a lot of people are quick to say, 'Oh, you're a conscious rapper.' It's cool to put me in the hip-hop category, but I have so much more to offer in regard to sound and this album really shows that."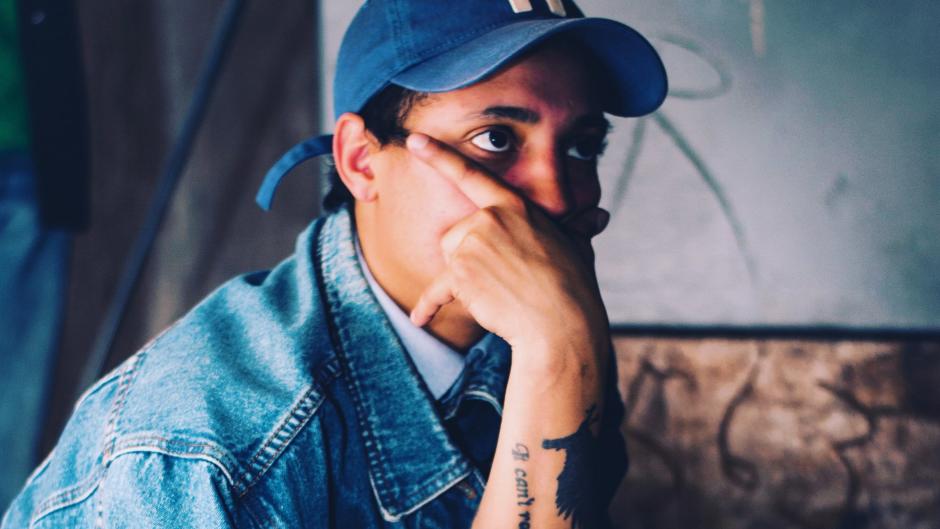 As a Grand Rapids native, WuZee spent his childhood in Kentwood, Michigan.
Photo Credit: WuZee
---
WuZee
New Album: Bulletproof Carties
Next Show: June 16 at Mulligan's Pub
While your average 10 year old isn't penning raps after school, a young Jory Perry, aka WuZee, was not your average kid. Before he even reached junior high, he was experimenting with the art of hip-hop.

"I first got into music when I was in the fifth grade," said Perry, now 27. "I was going to Brookwood Elementary and had a friend who played the drums. He asked me to rap over him playing in the talent show—that's when I wrote my first rhyme." Brookwood Elementary is just outside of Grand Rapids, in Kentwood Public Schools' system.

Today, he's written nearly 300 songs and recorded about half of them. His most recent release, Dead Planets & God Jewels, was issued in February and was engineered and mixed by his go-to engineer, Samil, a local producer and DJ.

As a founding member of The Almighty Foot Clan, a local label and music collective, Perry is keeping busy. In the fall, he'll drop his new album, Bulletproof Carties. The poetic, introspective record features beats from Wu-Tang Clan producer, Bronze Nazareth, a fellow Grand Rapids native.

For those who missed out on WuZee's early recordings, this summer they will be compiled on an interesting, resurging medium.

"I have a trilogy-style cassette tape of my first three solo projects coming out this summer," he said. "That will be super cool for all the real supporters to add to their collection."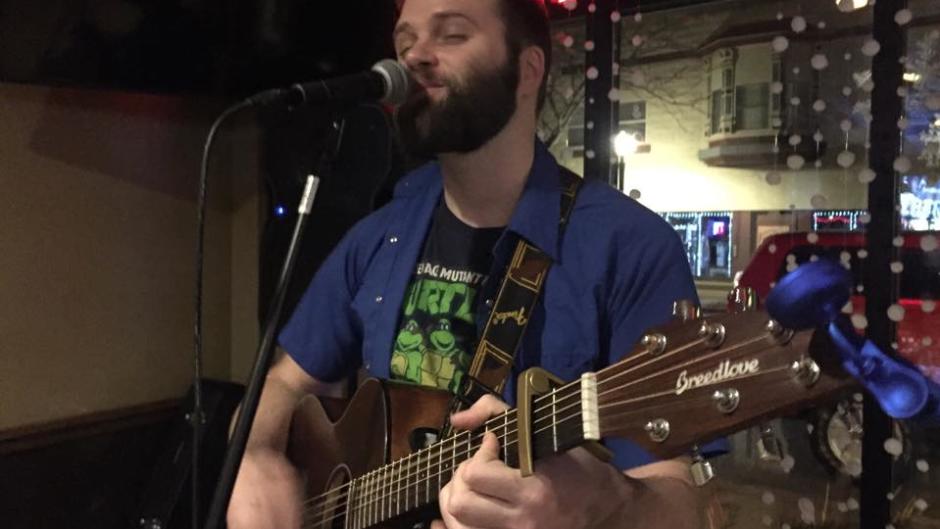 The majority of Dale Wicks' lyrics discuss "life, love, and longing."
Photo Credit: Dale Wicks
---
Dale Wicks
New Album: Soon
Upcoming Show: June 16th at Bier Distillery
Dale Wicks played over 120 solo shows last year, and is on track to do the same in 2018. He's a classic wayfaring singer-songwriter, known for his rustic brand, which plays alternative country and folk.

A milestone this year for the local troubadour will be the release of his third album, Soon. The upcoming album was self-recorded and then mixed locally at Amber Lit Audio.

"My original idea was to do something simple and stripped-down. I'd been listening to stuff like Joni Mitchell's Clouds and Bruce Springsteen's Nebraska, which are basically singer-and-guitar albums," Wicks said. "I wanted to do something like that."

While his initial concept was to lay down sparse arrangements, Wicks said some of those rules promptly went out the window as he began adding drums and percussion to choice songs. Soon after that, fellow local musicians joined him for a few tracks, including Russell Gorton on cello and Nelson Wood on Dobro guitar.
Lyrically, Wicks said he doesn't stray too far from the traditional topics like "life, love, and longing," though he makes them his own by injecting his own stories into the fold.

"The challenge is to craft something that could appeal to a variety of people while still being personal enough that it means something to me when I sing it," he said. "One track, 'The Way You Do,' was originally written about my desire to play music professionally—seven years before I played music professionally."

To score a hard copy of Soon, fans will have to check out one of his upcoming shows for a tangible copy.

"I do most of my distribution the old-fashioned way," Wicks explained. "I carry a briefcase of CDs to my shows and let people pay whatever they wish for an album. I don't neglect my online sources, though. I'm on YouTube, iTunes, Spotify, Amazon and Bandcamp."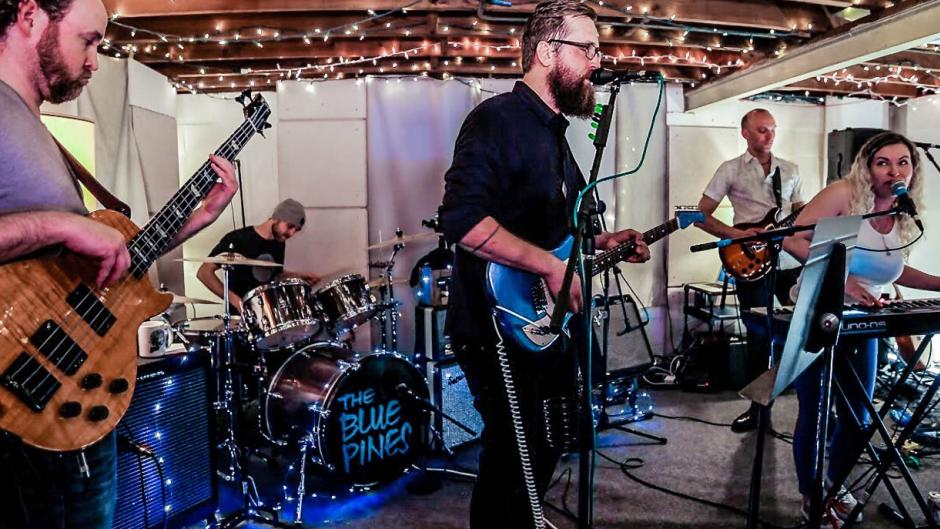 Are you a fan of blues, indie, or hard rock musicians? If so, The Blue Pines will bring music to your ears.
Photo Credit: Matt Taylor of MT Video Production
---
The Blue Pines
New Album: Two Separate Sets of Eyes
Upcoming Show: The Blue Pines are a five-piece indie rock band that blends hints of blues, new wave, and dashes of hard rock into their eclectic yet seamless sound.

The band, which formed in a cramped, windowless basement in late 2014, has since played venues across West Michigan. It's also prepping the release of its debut LP, Two Separate Sets of Eyes.

"The title speaks to the idea that every human is constantly constructing their own perception of the world," said vocalist and guitarist Tyler Newkirk. "Every person is looking from a different perspective, through their own lens.

"If one can stay aware of that, the world responds with beauty and connection," he added. "But, if you're blind to it, that causes pain, confusion and isolation."

The group, which also comprises founding member Jake Krull (bass), welcomed some new members to the lineup over the past year, including Brian Johnson (guitar, vocals), Roz Clayon (vocals, keys), and drummer Cody Rawson.

Newkirk, the outfit's chief songwriter and lyricist, said he pens lyrics about personal experiences, but is careful to avoid clichés.

"Lyrics that are too literal feel confining and boring, leaving no room for imagination and interpretation," he said. "I'm most drawn to open-ended music, music that asks a question."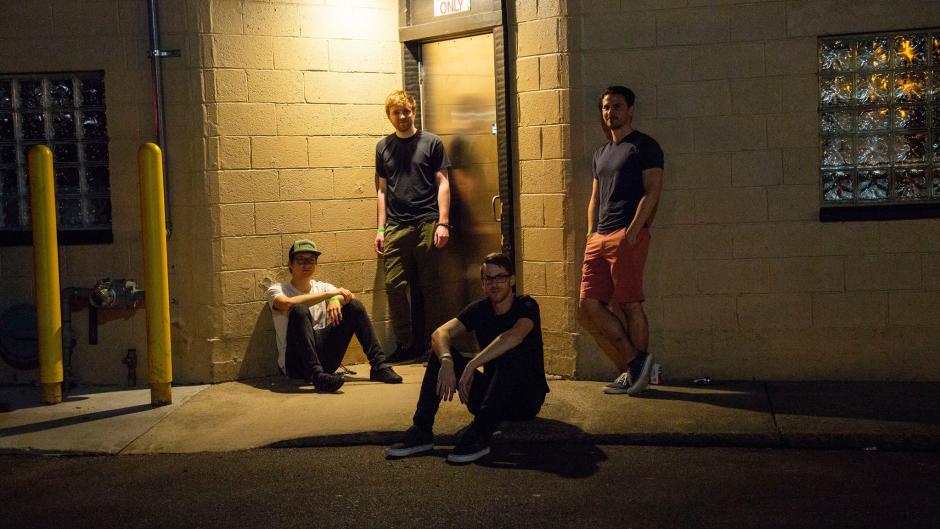 Ever heard of "indie-chill rock?"If not, take a listen to four-man band, Birdie Country
Photo Credit: Birdie Country
---
Birdie Country
Upcoming Album: Something to Say
Next Show: June 16, Yardapalooza Music + Arts Fest
Birdie Country is a self-described "indie-chill rock" band with roots in classic pop-tinged rock, mining inspiration from bands like Blink-182, Third Eye Blind, My Chemical Romance, and Green Day.

The band of twenty-something Grand Valley State University (GVSU) students comprises lead vocalist and guitarist Matt Clark, bassist Taylor Robida, lead guitarist Sam Bonnette, and drummer Charlie Crockatt.

Clark, a geology major at GVSU, started as a solo act, but by 2016 decided to amp-up his sound, and seek out a rhythm section. From there, the group wrote more tunes under the Birdie Country moniker and released two EPs, including 2017's Mission to Mars.

Now, the guys are ready to unveil their new album, Something to Say. The download and disc will be released this month, and has no shortage of poppy, melodic vibes, or positively aggressive tones.

"It's a collection of songs that thematically intertwine with one another, they all share blunt and honest lyrics," Clark said. "The objective of every song on the album is to determine a message that we really want to convey, and then drive head on into that message without hiding behind ambiguity or convoluted metaphor.

"In short, the album is about guts," he added. "I try to write songs that I would have liked to discover when I was younger and trying to figure myself out and deal with the onslaught of life problems."
 
What local artist are you most excited to see perform this summer? Visit Experience Grand Rapids' website for a full list of live music events in Grand Rapids.
Never miss a post!
Subscribe to the Insider Experience blog.