Heading to the bowling center (or alley, as it's often called) is a great activity to enjoy with family and friends both young and old. Throw in some good food, drink, friendly competition and of course, the shoes and it's easy to see why it's a fan-favorite.
Check out this list of local spots to play 10-pin and have a few laughs.
AMF Lincoln Lanes
With two locations in Grand Rapids, AMF Lincoln Lanes offers great family fun. Both Lincoln Lanes locations feature 32 lanes, billiards, an arcade room, and an 18-hole golf course. What more could you need?
Lincoln Lanes also boasts a stocked sports bar with plenty of food, drinks, and flat-screen TVs. If you're looking for a casual venue to host parties or work events, Lincoln Lanes also offers private banquet halls, custom event menus, and laneside service.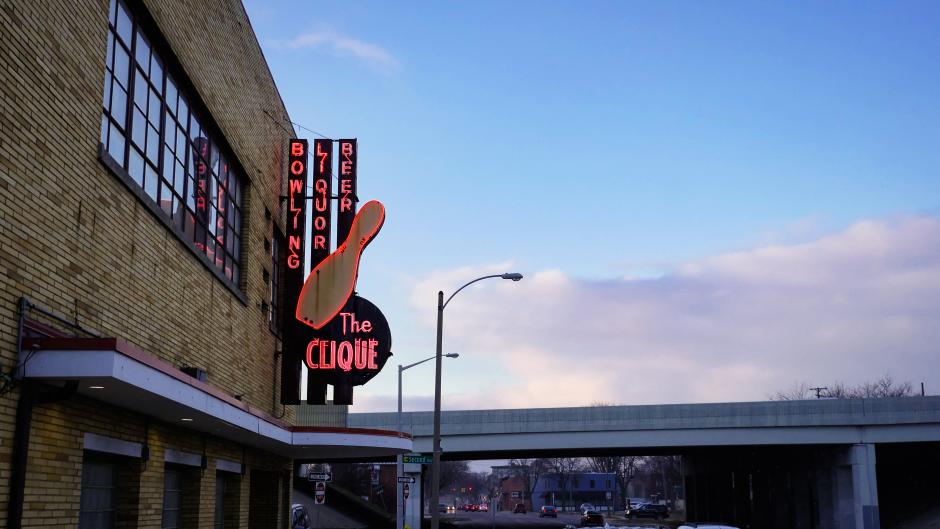 The Clique, commonly referred to as Clique Lanes, is celebrating its 65th anniversary in 2018.
Photo Credit: Experience Grand Rapids
---
The Clique
Named one of the top 10 bowling centers in Michigan in 2017, Clique Lanes offers a retro 1950's feel with updated technology. The upper level of Clique Lanes is available for rentals and the lower level hosts over 20 bowling leagues and open bowl in the evenings.
Co-owner of Clique Lanes, Dennis Johnson, says the center has, "a bowling focus, plus you can get a drink and food."
Clique Lanes also prides itself on excellent customer service: "We have some of the best staff around," Johnson said. "Our employees know regular customers' names and they take the extra time to help first-time bowlers get the right shoes and find the best bowling ball for them."
Visit Clique Lanes Monday through Thursday and bowl three games with shoe rental for only $6. Stay tuned for more information on Clique Lanes' 65th-anniversary party in June of 2018.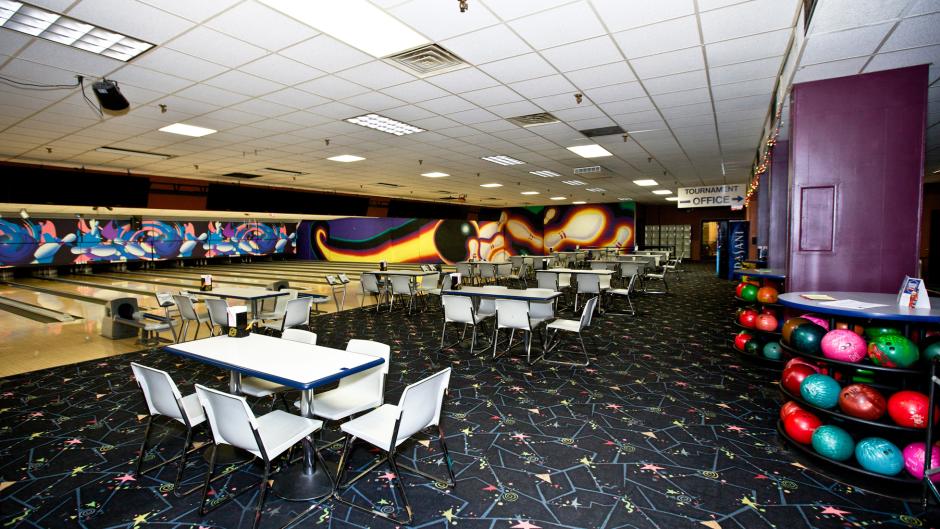 Westgate Bowling Center offers more than just bowling.
Photo Credit: Experience Grand Rapids
---
Westgate Bowling Center
Westgate Bowling Center in Comstock Park is more than just a bowling facility. In addition to offering 60 bowling lanes, Westgate Bowling Center also features two bars, a snack bar, eight billiards tables, a premier bowling shop for bowling necessities, and a newly remodeled arcade room with over 21 games for all ages.
"Bowling is a fabulous sport, where anyone is able to participate," said Jena Kehoe, general manager for Westgate Bowling Center. "Here at Westgate, we have 'dragon' ramps, for smaller children, as well as higher ramps for people with disabilities." The center supplies bowling balls ranging from six-to-16 pounds for players of all skill levels.
(Fun Fact: Westgate is more than just a bowling center! Its also includes a rental hall, charitable poker room governed by the State of Michigan, and 14 hair salon suites that are individually owned and operated.)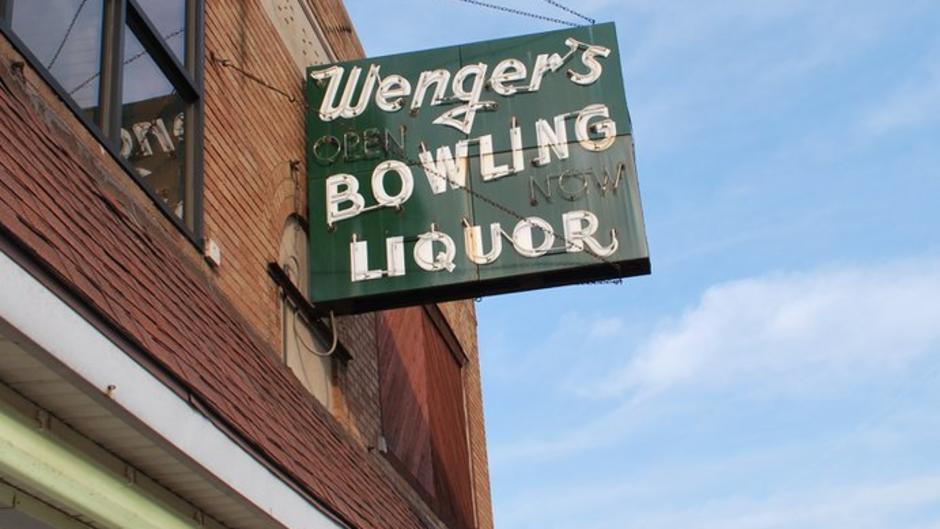 Did You Know: Wenger's Bowling is the oldest bowling center in Grand Rapids.
Photo Credit: Wenger's Bowling
---
Wenger's Bowling
Currently, the oldest operating bowling center in Grand Rapids, Wenger's Bowling on Leonard Avenue gives off a fantastic retro feel from the moment you walk in the door. Wenger's offers 16 lanes of bowling split between two floors and is the only local center with "old school" above-ground bowling ball returns.
"My dad, Ed Ladwig, grew up down the street and spent a lot of his time working and learning the game of bowling, and he eventually bought Wenger's Bowling," Tyler Ladwig said.
Ladwig added his dad turned Wenger's Bowling into the well-known Westside bowling center that it is today. The center continues to be a place for family and friendly entertainment with local community members.
"Many people think of Wenger's when they think of the Westside of Grand Rapids," said Ladwig.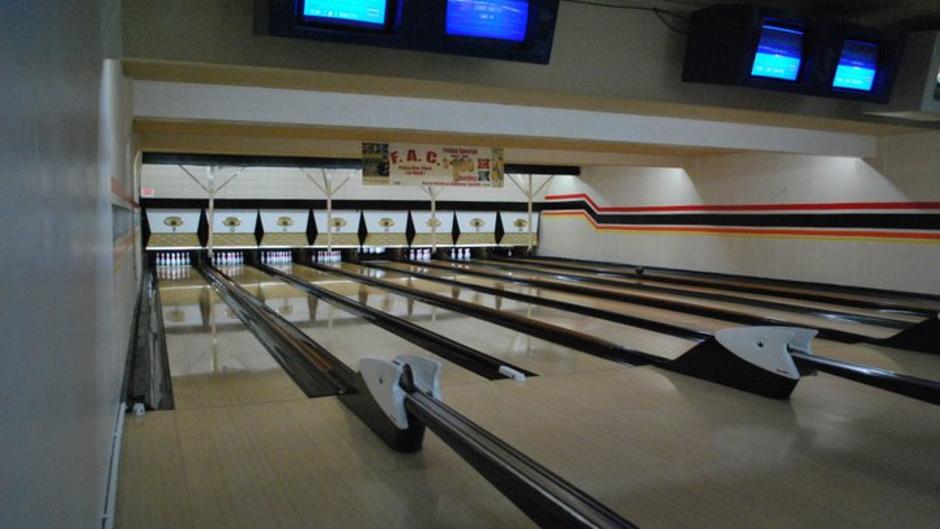 The second floor of Wenger's Bowling features 8-lanes and is perfect for private parties.
Photo Credit: Wenger's Bowling
---
Head to Wenger's Bowling every Wednesday for Wild Wednesday from 9:30PM to 1:30AM to enjoy $1 games and shoes. Or, visit the center every Friday from noon to 5PM for $1 games, shoes, and domestic beers.
Which one of these bowling centers have you visited? Let us know in the comments.
Never miss a post!
Subscribe to the Insider Experience blog.