Go. Go. Go. I highly recommend [Founders] to any brewery lover. A great experience and some wonderful beers...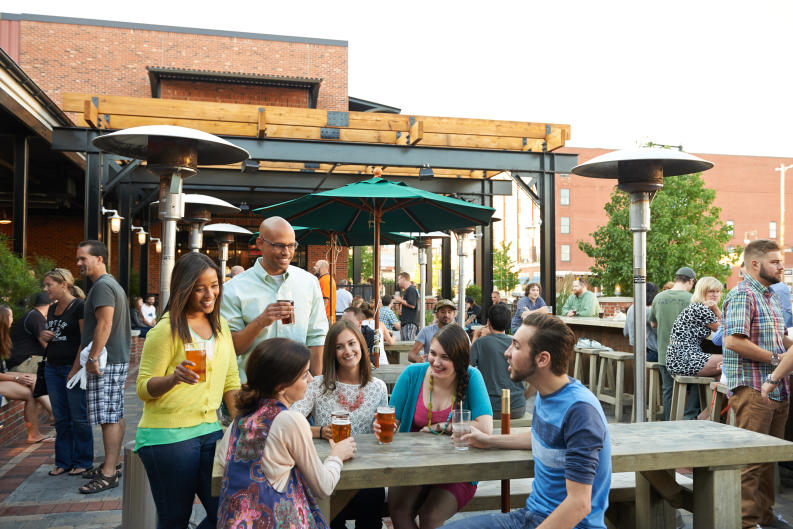 Friends enjoying a beer together at Founders Brewing Co.
Photo Credit: Experience Grand Rapids
---
Fun place with lots of good, old fashioned, brew-pub class...Hop Cats shines as a fantastic [and local, keep in mind] hangout.
And good news for locals: whether you're a casual beer drinker or a die-hard cerevisaphile, now you have yet another reason to enjoy a pint: the Michigan Legislature has declared the month of July "Craft Beer Month". 
Cheers!