Film is a powerful medium. It holds the potential to enchant viewers by bringing stories to life through dynamic visuals, engrossing sounds, imaginative sets, and thoughtfully-costumed actors.
Grand Rapids' largest celebration of film will take place during the Grand Rapids Film Festival (GRFF) on April 13-15.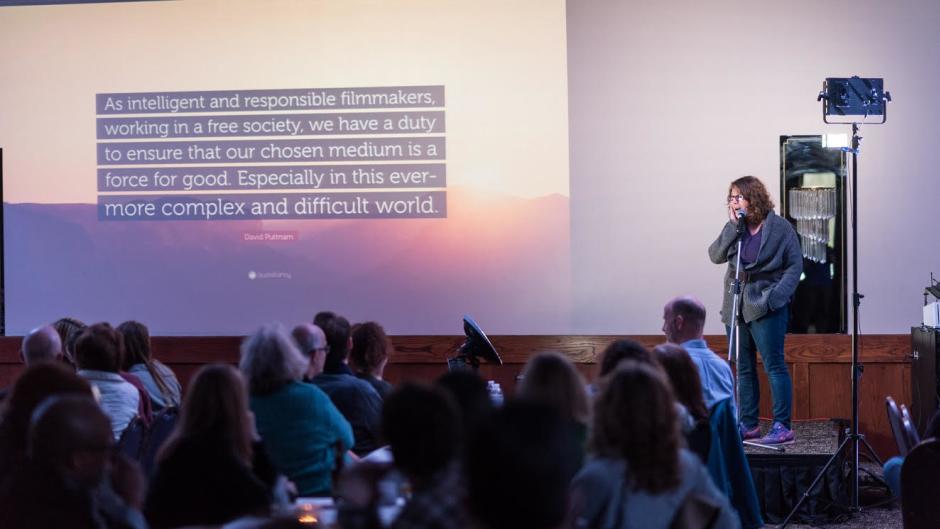 Since its origination in 2009, the Grand Rapids Film Festival has used a community-focused approach to celebrate the many aspects of film and film production.
Photo Credit: Jen Shaneberger
---
Festival content is divided into two distinct categories:
Quality Entertainment
These films have captivating stories that connect viewers to emotions and ideas that might not be found in their daily experiences; they are meaningful, constructive, and encouraging as well as entertaining.
Transformative
These challenging films address social issues, injustice, discord, and polarizing voices. They create awareness, offer solutions, and call for change with balanced perspectives from credible sources.
These categories were selected by festival organizers in an effort to elevate audience perspectives and deepen community conversations.
"All of the GRFF films have a purpose, even the light-hearted selections offer a message that our communities can rally around," explained Stephanie Norton, member of the nonprofit's board of directors. "Every moment in the film has to push the story forward in order to make the cut."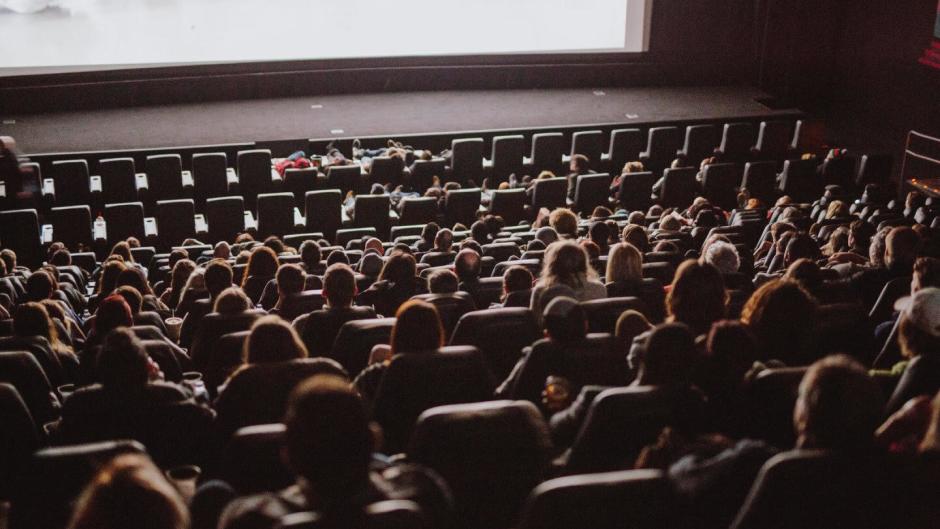 Be sure to check out the lineup of exhibited films at this year's Grand Rapids Film Festival.
Photo Credit: Jen Shaneberger
---
This year's exhibited films:
Of the 120 films submitted from all over the world, 38 will be exhibited. The international submissions feature a surprising number of films from the Islamic Republic of Iran, one from Canada, and one from France.
One film that's creating a lot of buzz, Up To Snuff, comes from Mark Maxey of Herndon, VA. The film features American musician and composer W.G. Snuffy Walden, who's known for his work on The West Wing, Wonder Years, and ThirtySomething. A documentary with an all-star cast, including Martin Sheen, Tom Arnold, Timothy Busfield, Fred Savage, and Chaka Khan, this film also boasts a deeper message of a musician's journey overcoming alcoholism.
Attendees will be able to enjoy performances by local musicians Jim Shaneberger and John Merchant prior to the screening. Stick around after the screening for an in-depth discussion lead by director Mark Maxey on how alcohol impacts our regional music scene.
17 made-in-Michigan films will be exhibited, including seven from Grand Rapids:
Almost Human by Ayden Byrnes of East Lansing

Chocolate and Cigarettes by David Tappan of Detroit

David by Ben Lemmen of Holland

Dreamer by Jose Jimenez of Lyons

FOUR-NINETY by Scott Magie of Holt

Peace During War by Jennifer Machiorlatti of Paw Paw

Secret by Shana Gagnon of Rochester Hills

Stigmatic: Our Opioid Crisis by Garret Morgan of Essexville
From Grand Rapids:
A Name That I Admire by Sam Smartt

Broken Strings by Steven Meyaard

Mino Bimaadiziwin by Shane McSauby

Never Too Late by Kyle Cortez

Nottingham by Jacob de la Rosa

Novocain by Sloan Inns

Refill by Carese Bartlet

The Spirit of God is Heavy by Kendra Larsen

Total Apocalypse by Katie Fox-Webb
Each day of the three-day festival will highlight a unique aspect of film.
"Our first few years we focused solely on film exhibition," said Jen Shaneberger President and CEO of GRFF. "As the organization AND the community around us grew, we wanted to highlight different aspects of film, namely music and fashion. We also wanted to be intentional about getting to know the filmmakers, so we added speaking opportunities for them."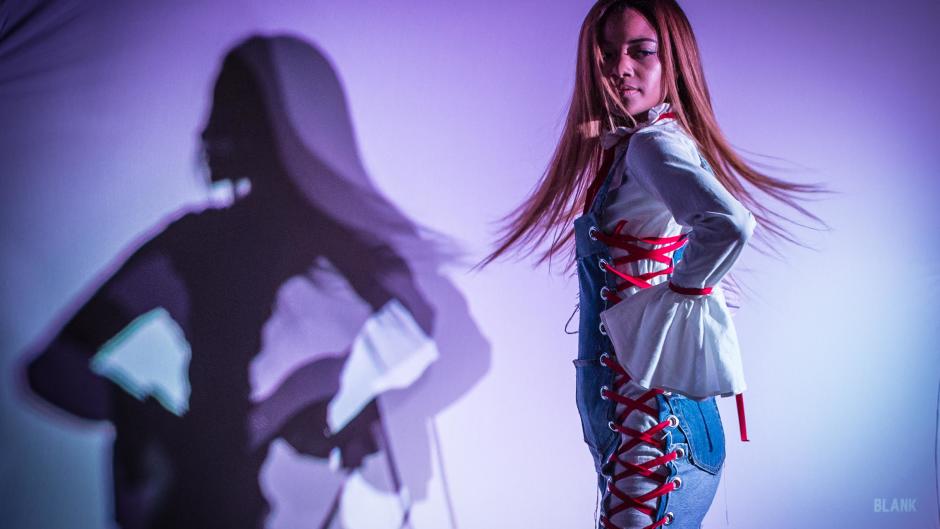 The Grand Rapids Film Festival showcases a variety of components within the film industry, including fashion and music.
Photo Credit: Jen Shaneberger
---
A Breakdown of this Year's Events:
Day one: Friday, April 13
Friday, April 13 from 7 to 10 PM the festival will kick-off with a signature event dubbed "F&M" which stands for fashion and music for film. This event is hosted by The Waldron on Ionia Street. The program centers around six of the short films screening at the festival, which serve as inspiration for fashion studies students from Kendall College of Art and Design. A total of 13 looks are designed and displayed on live models during this unconventional fashion show. Music from the short films also serve as a focal point. Purchase tickets for $10 here.
Day two: Saturday, April 14
Saturday, April 14 will be focused on screening. The Wealthy Theatre will host 38 films on two screens from noon to 11 PM. All blocks will have filmmakers present for Q&A. View the full program and purchase tickets for $5 per film block here.
Day three: Sunday, April 15
Sunday, April 15 will be the prime networking event for the regional filmmaking community. The Knickerbocker New Holland Brewing will host GRFF's Filmmaker Impact Stories from 5 to 8 PM. For this event, regional filmmakers will share the story of how film transformed their lives. Tickets are $5 in advance and can be purchased here. Confirmed speakers are:
Gabriel Del Castillo, Season of Rage

Dan Falicki, Handyman Dan

Katie Fox-Webb, Total Apocalypse of the Heart

Rachel Floyd, Black Girls Be Like

Brad Porter, Cornerstone University

Scott Magie, Four-Ninety     

Shane McSauby, Mino Bimaadiziwin

Sam Smartt, Calvin College and A Name That I Admire

David Tappan, Chocolate and Cigarettes
The Grand Rapids Film Festival is sure to pack in all the film centric programming one weekend can handle, drawing in filmmakers and enthusiasts alike. If you're looking for some thought-provoking fun, or to mingle with the media arts community, click here for more information on this year's GRFF.