Grand Rapids supports her culinary and craft beverage cultures with a number of creative events around town. This year, GRs first Negroni Week will occupy the minds and menus of thirty-three local businesses from June 1st-7th.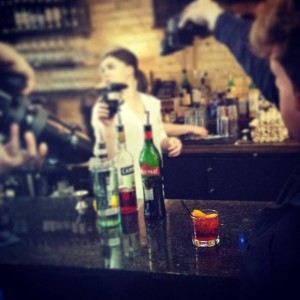 Photo Courtesy of GR Cocktail Guild and Adam Bird Photography
Let's start with the most obvious question- Whats a Negroni? With deep roots in Italian cocktail culture, the Negroni is equal parts gin, sweet vermouth, and Campari, a red, bitter liqueur. The celebration week itself happens internationally and rallies around two main purposes: bringing attention to a classic cocktail, and helping the cocktail community give back. I spoke with Torrence OHaire, interim president of the Grand Rapids Cocktail Guild, about the purpose of bringing this week and this drink to Grand Rapids in the first place.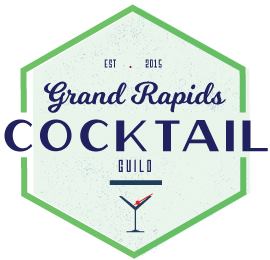 Photo Courtesy of GR Cocktail Guild
The Grand Rapids Cocktail Guild is a group of individuals dedicated to getting everyone involved with GRs growing cocktail culture. OHaire emphasizes the Guild's focus on the education, history, and skills involved with cocktail culture as a way to make cocktails a legacy just as much as the Beer City title has done for local microbreweries. June 1st, thirty-three area businesses and restaurants will add Negroni-related fare to their menu, in the hopes of impressing locals and visitors alike with a fresh approach to the classic drink.
Rumors of Negroni-inspired Kambucha, ice cream, infused desserts, and appetizers have begun to circulate as chefs and bartenders begin to experiment. At the end of the week, the GR Cocktail Guild will donate to five local nonprofits in celebration of the negroni. Friends of Grand Rapids Parks, the Grand Rapids Public Library, the Down Syndrome Association of West Michigan, Well House, and a partnership with GRCC to provide a scholarship for women in the culinary arts will all benefit from Negroni Week!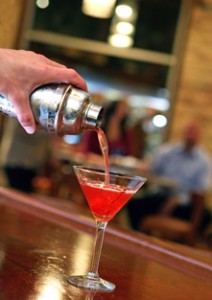 Photo Courtesy of Experience Grand Rapids
In the words of OHaire himself," one of the fun things about the Negroni is that it's an acquired taste kind of cocktail, so we see this creativity as a way to make Negroni approachable to all cocktail fans." Stick with the Guild on Facebook, Twitter, and Instagram to follow more Negroni Week events and what the Guild has in store next for GR cocktail lovers. When asked why this community is an important piece of GR culture to develop, OHaire simply stated, "When people are excited to try cocktails, they will turn around and hold the restaurant community to a higher standard." Cant argue with the benefits in that! See you out and about during Negroni Week!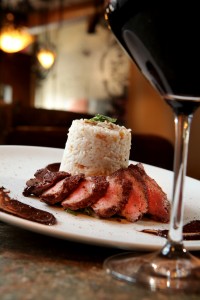 Photo Courtesy of Experience Grand Rapids