When the red and yellow leaves are on the ground instead of the trees, and the air has turned cool for good, Grand Rapids is a wonderful place. You'll find it easy to get into the holiday spirit at any of the oodles of family-friendly holiday events. So grab your gloves and some hot cider--it's time to get ready for wintery fun.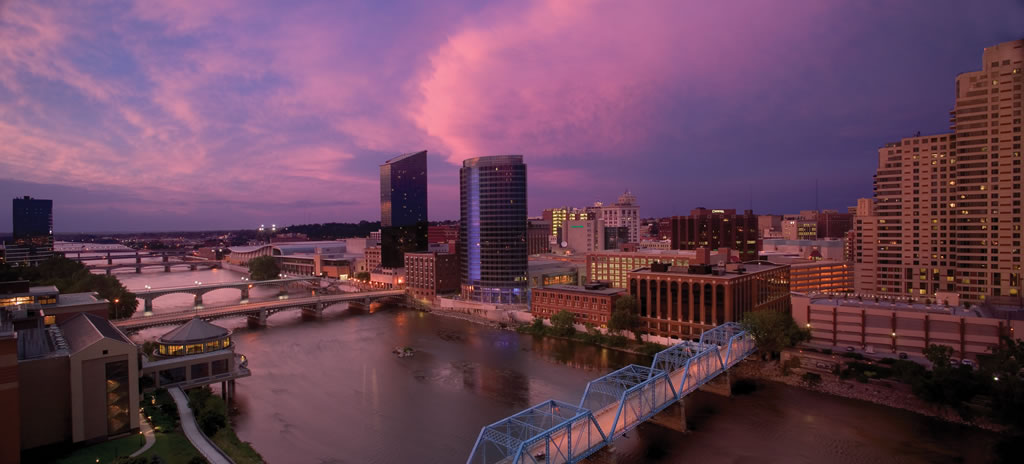 Kick off the season by burning a few calories at the 4th annual Yule Run, Ill Walk event. Kids and grown-ups alike can don their walking (or running) shoes for this untimed, family-friendly, 5K. Dogs are welcome to run or walk along, too-just bring a $1 donation for Paws for a Cause. The course takes you through the Christmas Lite Show at Fifth Third Ballpark-twice! so you can see the million sparkly lights and animated displays. (Nov. 22, 7pm)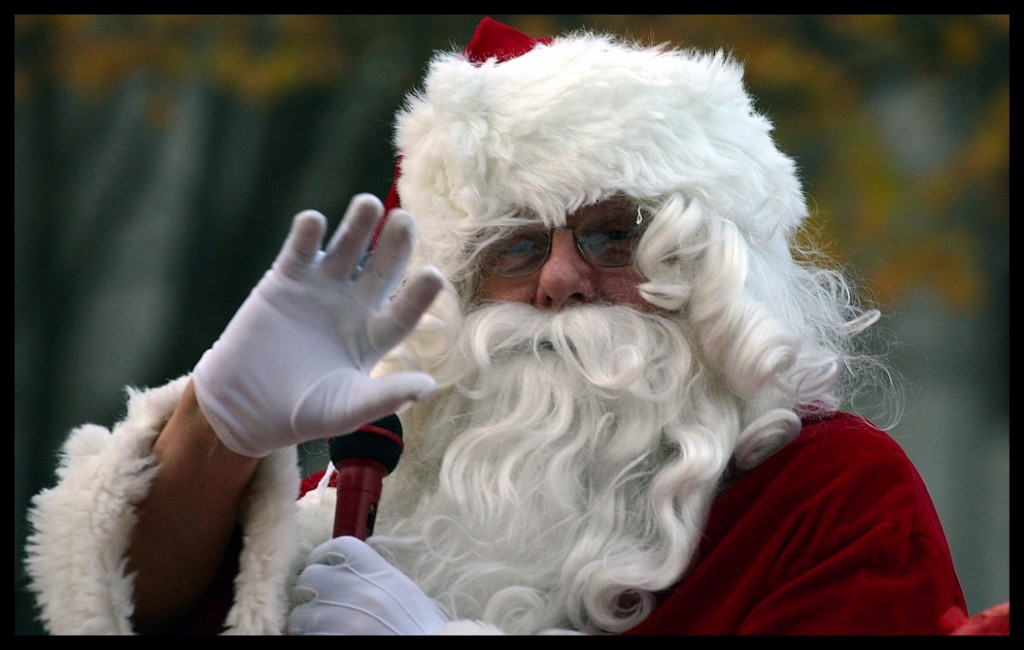 Lots of us make it a tradition to get up early the next morning and head downtown for the Art Van Santa Parade. The Clydesdale horses always impress and, of course, Santa is the guest of honor. Be sure to get a free photo with the jolly old guy and pet his reindeer, too. (Nov. 23, 9AM)
Two events my family looks forward to every year are Tinsel, Treats, & Trolley, in Ada, and the Christmas and Holiday Traditions Around the World at Frederik Meijer Gardens & Sculpture Park.
At Tinsel, Treats & Trolley, my kids love the live nativity, trolley rides, free apple cider, and bridge lighting in the historic town of Ada. You can take the trolley or just walk around the quaint downtown, checking out the local businesses that provide treats and activities until 9 p.m. The bridge lighting is scheduled for 5:45 but you'll want to arrive early in order to find a parking spot and have time to walk to the bridge. (Dec. 6, 5:45PM)

No matter what else you do, you'll want to visit the 19th annual Christmas and Holiday Traditions from Around the World exhibit at Frederik Meijer Gardens & Sculpture Park.
In addition to the Christmas trees and holiday displays from around the world, don't miss the Railway Garden, with its natural trestles and glittering lights. Following the model train through the lush display of wintery gardens is pure joy. See if your kids recognize any of the Grand Rapids landmarks along the way, like Jersey Junction, all of which are made from natural materials. Carolers, Santa and reindeer make scheduled appearances. Check the website for details. (Nov. 26 Jan. 5, check website for hours)
If you like seeing all those trees at Meijer Gardens, you'll love watching the Grand Rapids Art Museum tree lighting ceremony at Rosa Parks Circle. Brink your skates (or rent some there)--the ice rink opens that night, too. (Dec. 6, 5:30PM)
If you can't get enough of tree lighting, check out the Gaslight Village Holiday Tree Lighting Celebration in downtown East Grand Rapids. Sing Christmas carols, pet the reindeer, take a photo with Santa, and be sure to make a s'more! (Nov. 29, time TBD, usually 6:30PM)
Santa and Mrs. Claus, along with a few of their reindeer, will also be at the Holiday Open House at the Gerald R. Ford Museum. The free annual event features holiday music and storytelling for children. (Dec. 8 1:00PM 5:00-PM)
If you're looking for more than a photo with Santa this year, check out the Santa Train in Coopersville. Take a ride on a heated train (with restrooms!) along with the Jolly Old Elf himself. Listen to a reading from The Polar Express book, written by GR native, Chris Van Allsburg, while onboard elves escort kids to chat with Santa. Every child receives a present! (Rides begin Nov. 30. Click here for dates, times, and reservations.)
There are also a host of Holiday Music and Stage events around town. Here are links to a few. Be sure to visit the appropriate websites for dates, times, details, and ticket info:
Musical Events Sounds of Christmas by the Chamber Choir of GR (Nov. 30, Dec. 1) Nestl Gerber Holiday Pops by the Grand Rapids Symphony (Dec. 5-8) Handels Messiah, Calvin College Oratorio Society (Dec. 6, 7) Candlelight Cathedral Concert by the GR Symphony's string players and local youth choirs (Dec. 10) Christmas Lessons & Carols by the GR Choir of Men & Boys (Dec. 13-20) Fifth Third Cirque de Nol with the GR Symphony (Dec. 17-19) Christmas With the Poppas and Mommas, by the Schubert Male Chorus (Dec. 14) The Lost Christmas Eve by the Trans-Siberian Orchestra (Dec. 15) A Swingin' New Years Eve with the GR Symphony (Dec. 31)
Stage Events The Sound of Music, GR Civic Theatre (Nov. 15-Dec. 15) Its a Wonderful Life, Master Arts Theatre (Nov. 21-Dec. 14) Twas the Night Before Christmas, The Care Conservatory of Ballet (Nov.29 Dec.1.) The Nutcracker, the Grand Rapids Ballet (Dec. 13-22) Cirque Dreams Holidaze, Broadway Grand Rapids (Dec. 26-29)
Enjoy the holidays, Grand Rapids!