Planning a quick trip to Grand Rapids but aren't sure where to get started? Here are my suggestions for a 48-hour Grand Rapids getaway: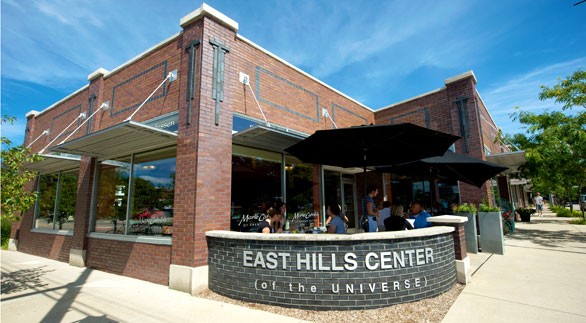 Start your day with brunch at Marie Catrib's (open for breakfast M-F 7-11 and Sat 8-12). They don't take reservations so I would recommend getting there early before things get too crazy. Start with the Turkish coffee. You won't regret it. Beyond that the vegetarian menu is filled with locally sourced ingredients with many vegan and gluten free options. If you are lucky, Marie herself will make a visit to your table with something special she has baked. If the wait is too long, you can try Cherie Inn just around the corner where you will find delicious brunch food and wonderful hospitality.
Spend the morning shopping in the surrounding neighborhoods. The East Hills neighborhood is very walkable to many unique shops and galleries. Locals love Carol Roeda's studio, Hopscotch Children's Store and Clothing Matters, but there are many other treasures to find. Drive just north of East Hills to find East Fulton Business District. The Fulton Street Famer's Market is a great place to browse on Tues, Wed, Fri and Sat from 8-3.

If you are there on a Sunday, check out the Artisan's Market, full of local artists and crafters. Surrounding the market you will find many unique gift shops that are definitely worth a browse. Just east of East Hills, you will find two other great shopping districts. Eastown has a bit of a hippy vibe with independent bookstores and great antique finds. Gaslight Village in East Grand Rapids has an upscale feel to it with stores like Hot Mama, Smooch Beauty Boutique, L. Marie & Co and more.
For lunch, you have a lot of options in the area. In East Grand Rapids, the locals love Rose's where it is well worth the wait to get an outdoor table overlooking Reeds Lake. Every meal ends with a helping of delicious caramel corn. In Eastown, you can check out a Grand Rapids legend, Yesterdog. Get nearly any combo of your favorite hot dog toppings on a simple hot dog, or do as the locals do and get two.
The Green Well back in East Hills also serves locally sourced food that is some of the best in town. Their menu changes frequently so I recommend asking the server what they recommend. I have never been disappointed. They open daily at 11 for lunch and only take reservations for very large parties.
Head back downtown for the afternoon and take in the Grand Rapids Art Museum. The building itself is almost as beautiful as the artwork it contains. Wander through the permanent collections or take in one of the ever changing exhibits. Don't be intimidated by the art, the staff is wonderfully down to earth and helpful. For kids, every Saturday from 10-3, there are hands on arts projects for them to enjoy.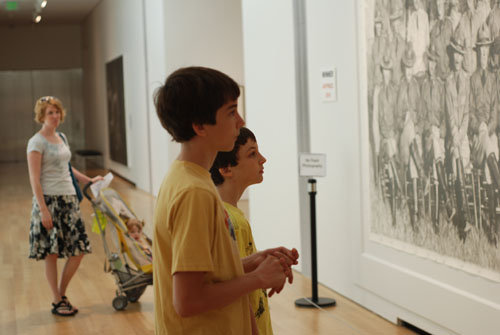 For dinner there are so many wonderful options it is hard to narrow it down. For upscale dining, I would recommend Bar Divani (for the wine lover, their wine list is amazing), The Chop House (for the steak lover), Leos (for the seafood lover) or San Chez (for the tapas lover). I would recommend reservations at all of them. End your night with a beer from one of our local brewers, Founders. If you prefer wine, you must check out Reserve. Enjoy your wine with local cheese plate. You can thank me later.
Start day two by grabbing a bite at the Wealthy Street Bakery, just east of downtown and then head up to Frederick Meijer Gardens (open M-S at 9 and Sunday at 11). I suggest taking the tram around the park for a good overview and history, but then walk around and enjoy the sculptures at your leisure and the Wege Nature Trail. If you have children, your kids will want to spend hours in the children's garden. I recommend bringing them a change in clothes so they can get wet in the fountains and water play area.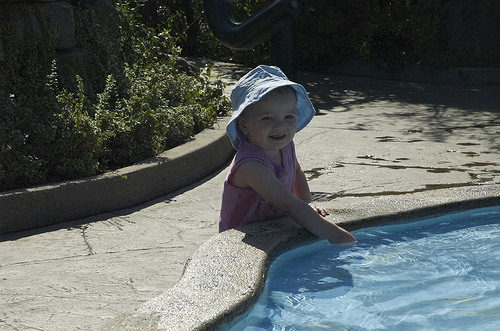 Grab lunch on site. Their food is delicious and you can eat outside overlooking even more beautiful landscapes and fountains. Look up inside so you don't miss the Chihuly sculptures on the ceiling and outside the doors.
Now head back downtown and spend the afternoon at one of the three other great museums depending on your taste. For the kiddos, The Grand Rapids Children's Museum is a must see. The exhibits are always changing but no matter what they are I always seem to have to drag my kids out of there kicking and screaming. For the political junkie, check out the Gerald Ford Museum. Not only will you learn about Mr. and Mrs. Ford, but you will learn a lot about the history of the times in which he served. Enjoy the exhibits inside and then take in the gorgeous pool and fountain in front. Or for the history buff, head across the street to the Grand Rapids Public Museum. A little bit of something for everyone you can wonder around this museum for hours. Don't forget to take in the planetarium and the carousel overlooking the beautiful Grand River.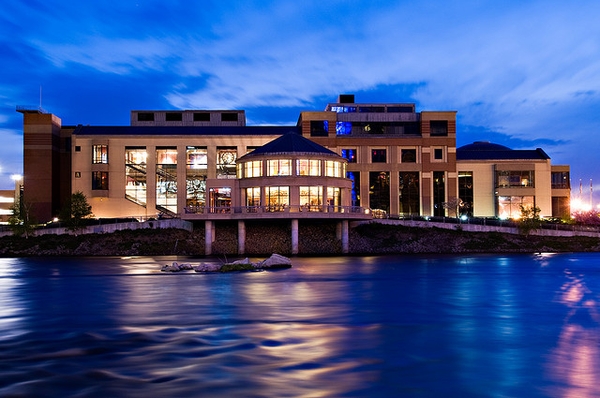 On your way out of town grab some food at The Cottage Bar (consistently voted best hamburger in town and even in all of Michigan) or Bobarino's in the B.O.B. (I love their pizza). Then if you can, take the slower way home. Michigan is even more gorgeous when viewed from one of our many scenic highways or back roads.