Happy New Year! Although I can't believe 2014 has come and gone, there are plenty of things to look forward to in 2015. Particularly in Grand Rapids! While you can always check out the calendar of events here, make sure you mark these ten in your brand new planner now. Here are the Grand events you just can't miss this year.
ArtPrize 2015
The 7th annual open art competition will sweep the city from September 23rd - October 11th. Plan your trip now and ask your hotel if they offer any package deals; many get into the spirit of the competition! Bring your camera, good walking shoes, and plan to download the app. You can create your own walking tour based on the art you consider a must-see!
Laughfest
In 2011, Gilda's Club of Grand Rapids launched Laughfest as a way to celebrate laughter as it relates to our health. It has now grown to expect upwards of 50,000 attendees and attracts comedic talent from all over the world. In 2015, join us in Grand Rapids from March 5th-15th for ten days of laughter and goodwill. If you can't make it, keep up on social media with #smileselfie. Some tickets must be purchased in advance so check out the events for Laughfest 2015 here.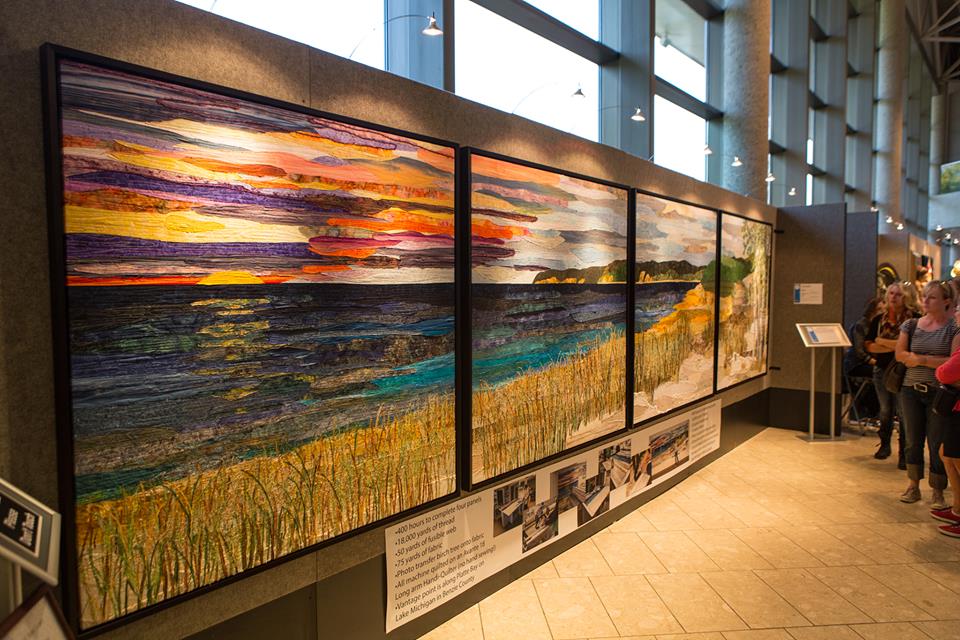 Photo Courtesy of ArtPrize
DisArt
For the first time ever, Grand Rapids and her visitors can look forward to fifteen days of celebrating and showcasing the art of artists with disabilities. From April 10th-25th, the city will showcase art work from men and women all over the world who struggle with a range of disabilities and have found peace in art. Central to these exhibits is the United States premiere of the international exhibition Art of the Lived Experience, which will be featured at the GRAM, UICA, and Kendall College of Art and Design for sixteen weeks. In addition to traditional contributions, there will also be a film series, music and dance showcases, and a fashion show to look forward to.
GrandJazz
The third annual Grand Jazz Festival is going to be downtown at Rosa Parks Circle on August 15th and 16th. This a wonderful event with unmatched musical talent on display for two days- and its FREE! Check out the surrounding downtown restaurants, bars, coffee shops and storefronts between shows you want to enjoy and bring your sunglasses for hours of sitting back and relaxing. If you want to enjoy behind the scenes, check out the link to be a volunteer.
Freedom Cruise
June 24th through 28th is going to be impressive for Grand Rapidians on the road. Classic cars and bikes will be Rollin Through River City as part of the Freedom Cruise, an event to bring awareness and support the needs of West Michigan Veterans. Fifth-Third Ballpark and the DeltaPlex Arena will be teaming up to make space for the collection of vehicles and enthusiasts. Aside from the classic auto show, hotels have partnered to offer packages for the Freedom Cruise and live music and auctioned car rides are available for attendants!
Festival of the Arts
If an event happens annually for 46 years, you know its worth attending. The 46th Annual Festival of the Arts in Downtown Grand Rapids is scheduled on June 5th, 6th and 7th and promises to be just as much fun as attendants have come to expect. Six stages feature poetry, live music, story-telling, dance, and theater, and are surrounded by locally sponsored food booths. The art exhibition is a juried show and the Calder Plaza art sales tents will be open for business all weekend.
Japanese Garden Opening
Since 2012, Frederick Meijer Gardens has eagerly planned for an eight-acre addition to the already beautiful property. The Richard & Helen DeVos Japanese Garden will open to the public on June 13th and will be complete with an authentic Japanese tea house, waterfalls, and Zen gardens to stroll through. As a companion to the new garden, the indoor exhibit from January 30th-August 16th will be Splendors of Shiga: Treasures from Japan, featuring art work created as early as the 17th century.
LPGA
While last year Blythefield Country Club was thrilled to host the Inaugural Meijer LPGA Classic, 2015 takes 144 LPGA hopefuls to Tullymore Golf Resort for the Symetra Tour. The top ten women in the competition from July 3rd-5th will earn LPGA tour membership for 2016. Go cheer on the golfers or consider playing the beautiful course yourself this season.
KBS Week
Founders' Kentucky Breakfast Stout, lovingly known by beer enthusiasts as KBS, has garnered such a following that Founders has begun dedicating a full week to the festivities surrounding its release. The imperial stout is aged in oak bourbon barrels for a year in the caves beneath Grand Rapids and is coming out March 9- 14 in Grand Rapids tap rooms only. After kegs are scattered around the city, different tap rooms host KBS events to reward the die-hards and residents of GR before it hits the shelves in bottles (national release March 30).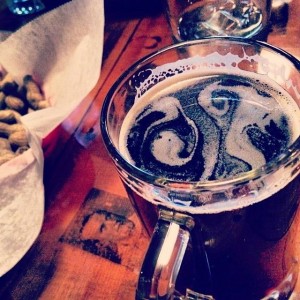 Photo Courtesy of Pat Evans
Experience Pink
Susan G. Komen of West Michigan is excited to announce the 4th annual Experience Pink month this February in Grand Rapids. Hotels all around town have partnered with the cause to offer competitive packages and attendees have their choice of events all month long. February 9th is Pink Night at the DeltaPlex; for $10 you can watch the GR DRIVE team, complete with a high-five tunnel at 6:20 and a post-game photo. On February 11th, come watch the area hotels play dodgeball for $3 per person: proceeds go to Susan G. Komen of West MI. The 21st is the Grand Raggidy Roller Girls against the Border City Brawlers and the 26th is a four-course wine dinner hosted at the Holiday Inn of Downtown GR. There is only room for sixty seats so plan ahead!
Still have holes in your schedule? Cool Brews. Hot Eats. 2015 is happening in February on the 16th-28th and coincides with Beer Week; see how local chefs are cooking with beer, wine and cider to create culinary delight. That events older sister, Restaurant Week GR, is coming to you from Grand Rapids finest chefs August 12th-23rd and celebrates the bounty of fresh Michigan produce available at harvest time.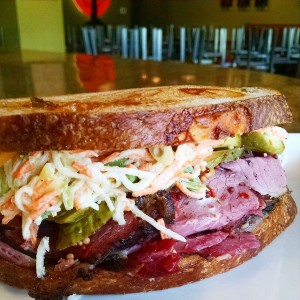 Photo Courtesy of Electric Cheetah
What else will you be doing in Grand Rapids this year?