We've tracked down four podcasts produced in Grand Rapids that highlight locals, share stories about life's trajectory, promote community involvement, and so much more.
These podcasts are extremely beneficial for both Grand Rapids locals and visitors. Whether you're planning your next visit to Grand Rapids, or you're just trying to keep up with what's new in the city, these podcasts have something for you. Happy listening!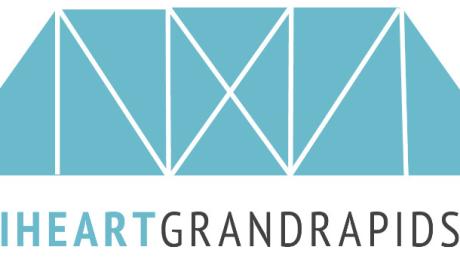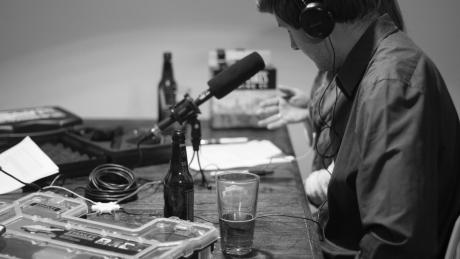 Who are the people that make Grand Rapids so great? iHeart Grand Rapids aims to find out.
---
iheart Grand Rapids
While Grand Rapids is filled with unique restaurants, refreshing craft beer, and fun experiences for all ages, what makes Grand Rapids so special is the people who live, work, and play in it.
Hosted by Grand Rapids enthusiasts, Tiffany Szakal and Luke Ferris, the iheart Grand Rapids podcast focuses on, "conversations on the love affair between Grand Rapids and its people."
"In the time that it takes you to drive to work or do the dishes, you are going to be informed about what is going on in Grand Rapids and motivated to get involved," says Luke Ferris, co-host of iheart Grand Rapids. "The more we can inspire others to love their city, the better place Grand Rapids will be for everyone."
Ferris and Szakal accomplish their goal of increasing community involvement by regularly interviewing locals who have a story to tell, including politicians, small business owners, staff members from local hot spots such as Start Garden, The Rapid, LaughFest, ArtPrize, and more.
Where to listen: iTunes, Stitcher, Google Play, iheartGR.org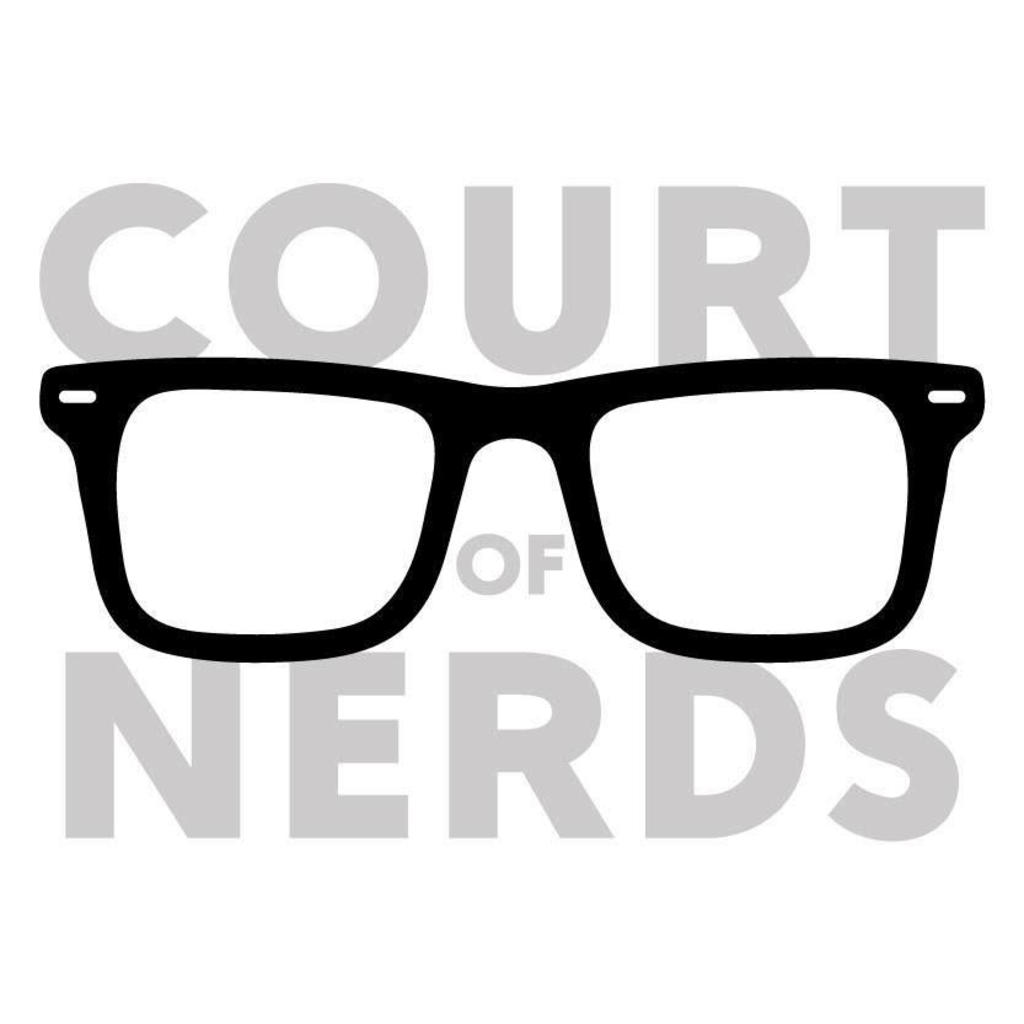 There's a little bit of nerd in all of us. Indulge in your inner-nerd by listening to the unique podcast, Court of Nerds.
---
The Court of Nerds
The Court of Nerds offers a wide variety of topics and personalities on pop culture and nerd culture in a way that's relatable for all listeners.
"On Court of Nerds, we would like to think we cover a little bit of everything nerdy, with a focus on comic books, movies and TV of the 'nerdy lean,' but we aren't limited to that," says Drew McCarthy, co-founder of The Court of Nerds. "We have someone for everything, and we love interviewing anyone involved with the things we love and they love."
The Court of Nerds is a local podcast that spotlights Grand Rapidians who are involved in the pop culture scene, including representatives from Tardy's Collectors Corner, Vault of Midnight, Grand Rapids Comic-Con, and various local comic book artists.  
Where to listen: iTunes, PodBean, TheCourtofNerds.com
Listen to an inside look of Grand Rapids' famous comedy event.
Photo Credit: LaughFest
---
The LaughFest Podcast
In celebration of LaughFest's 10th anniversary, they are launching an all new podcast. It will examine the impact this event has had over the past decade regionally, locally, and nationally. It will also feature guests such as volunteers, local celebrities, previous and future performers, and much more. Some episodes event explain the process and logistics behind the show!
Where to listen: Apple Podcasts, Spotify, Laughfest's Website
You. Podcast
"What did you do to play?" is a question that guests on the You. Podcast are commonly asked by host Adrienne Brown-Reasner, Grand Rapids Children's Museum director of communications and events.
You. Podcast spotlights how childhood experiences have influenced and shaped Grand Rapidians to become who they are today.
"Because the You. Podcast is people telling their stories, each episode is different. There are general themes ranging from where guests grew up, to what their favorite classes were in high school, but the rest of the conversation can go in so many directions," says Brown-Reasner. "Since we are specifically bringing in people from the West Michigan community, it's a channel to find out more about people that have impacted the local community."
Brown-Reasner says being a guest on You. Podcast is open to anyone with a story to tell. She has previously interviewed local doctors, artists, journalists, puppeteers, players for the West Michigan Whitecaps, and much more.
Where to listen: SoundCloud, iTunes, Stitcher, grcm.org
Editor's Note: As of December 2019, the most recent episode of You. Podcast was March 2018, but all episodes are still available on the above links.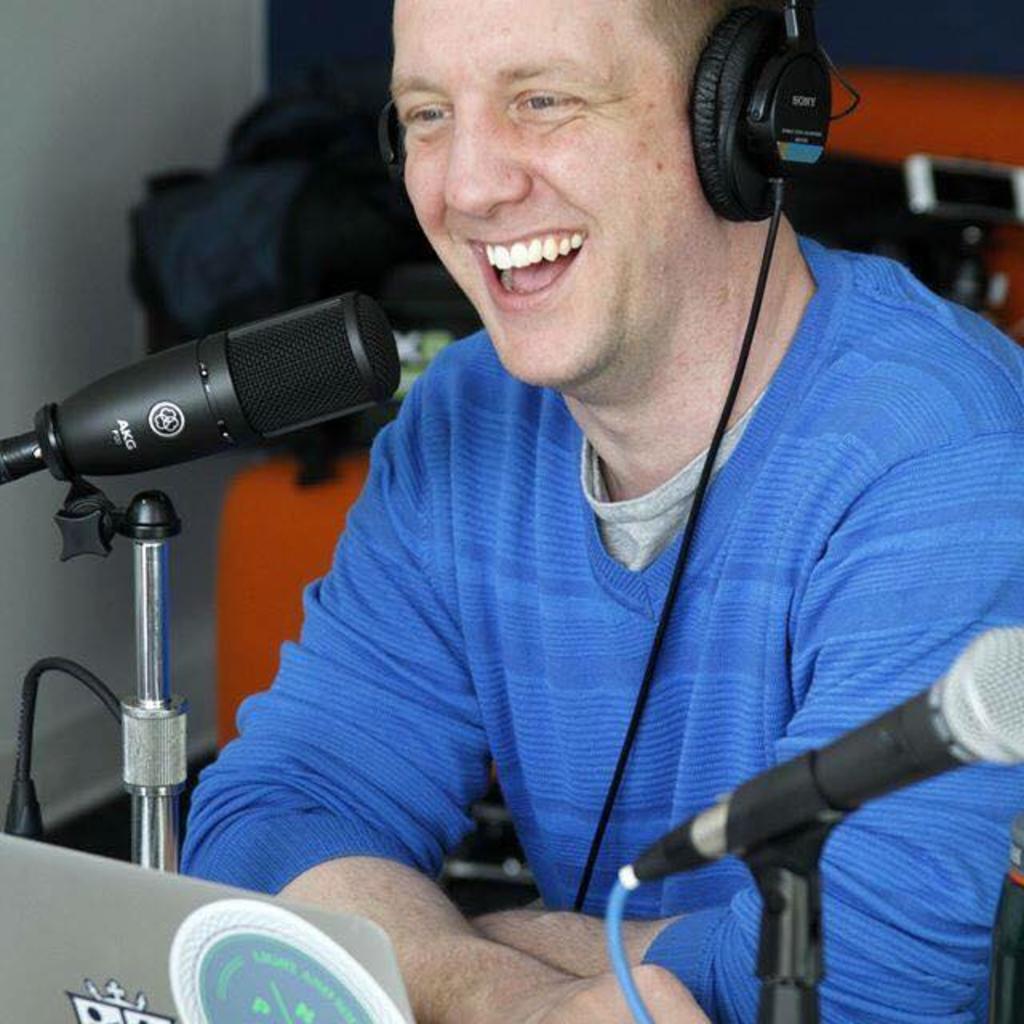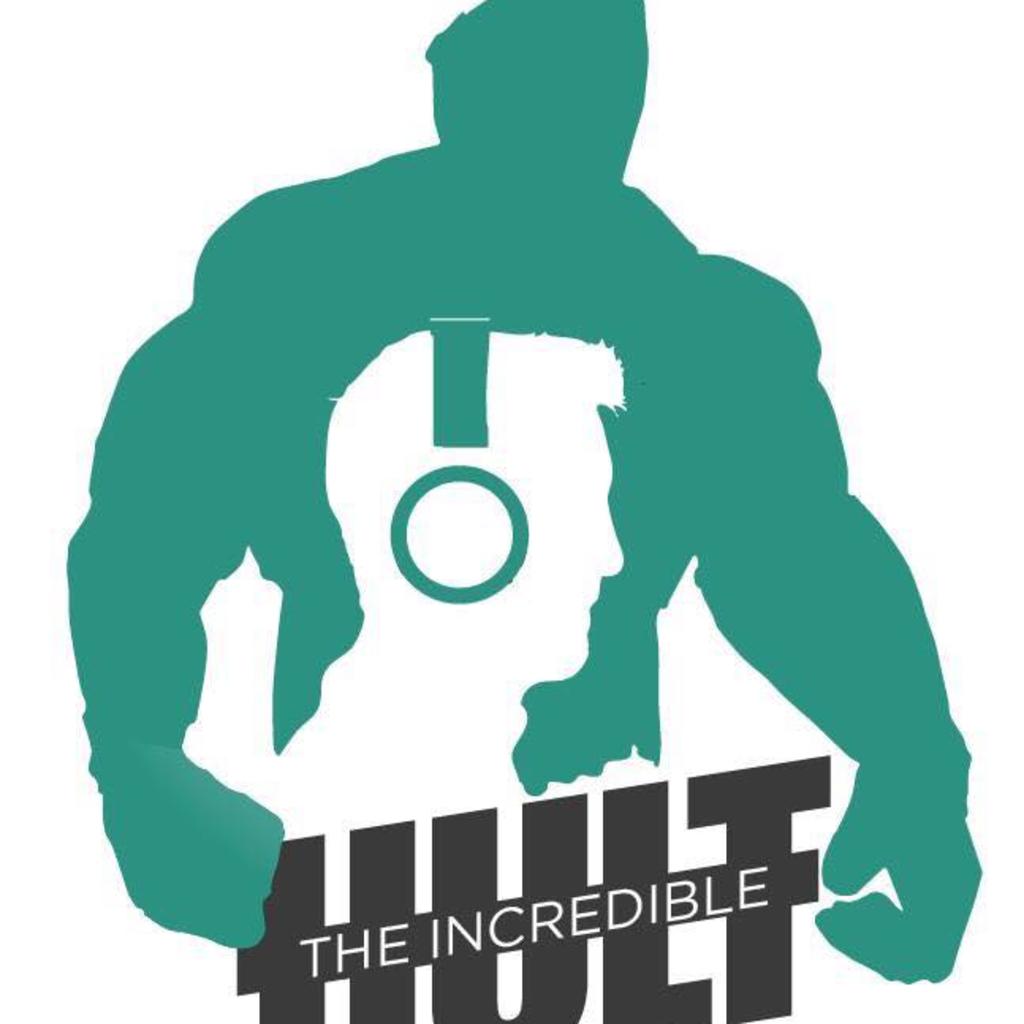 In his podcast, The Incredible Hult, Eric Hultgren gives a voice to the voiceless.
---
The Incredible Hult
Eric Hultgren has a passion for giving a voice to the voiceless in his podcast, The Incredible Hult. Hultgren gives individuals the opportunity to share their stories about overcoming fear in order to share their art with the world.
"I love the freedom to talk to people who would never get 60 minutes on a radio station about their journey," said Hultgren, director of social media and content marketing at MLive Media Group. "People listen because they love to hear great stories and, hopefully, I capture that now and again."
After being in the podcast scene for more than a decade, Hultgren has spoken with hundreds of guests, including personal connections, the movers and shakers of Grand Rapids, and local celebrities.
Where to listen: iTunes, PodBean
Do you know of any other podcasts produced in Grand Rapids? What's your favorite local podcasts? Let us know in the comments below!
Never miss a post!
Subscribe to the Insider Experience blog.