We all know that beer is a great connector for residents of Grand Rapids.  With such an abundance of cool breweries to check out, it has become commonplace to meet and collaborate in a place where beer is present.  In 2013, this was already happening at Harmony Brewing Company in East Grand Rapids.  Representatives from Friends of Grand Rapids Parks and brewer Jackson VanDyke were discussing how the brand new Beer City USA title could help GR become a greener, more beautiful place to live and tour.  The idea for raising funds using specialty 'tree beers' to plant Brewer's Grove was born here, and has turned into a successful collaboration between the Grand Rapids Society of Brewers (GRSOB), Friends of Grand Rapids Parks, and the Grand Rapids Urban Forest Project.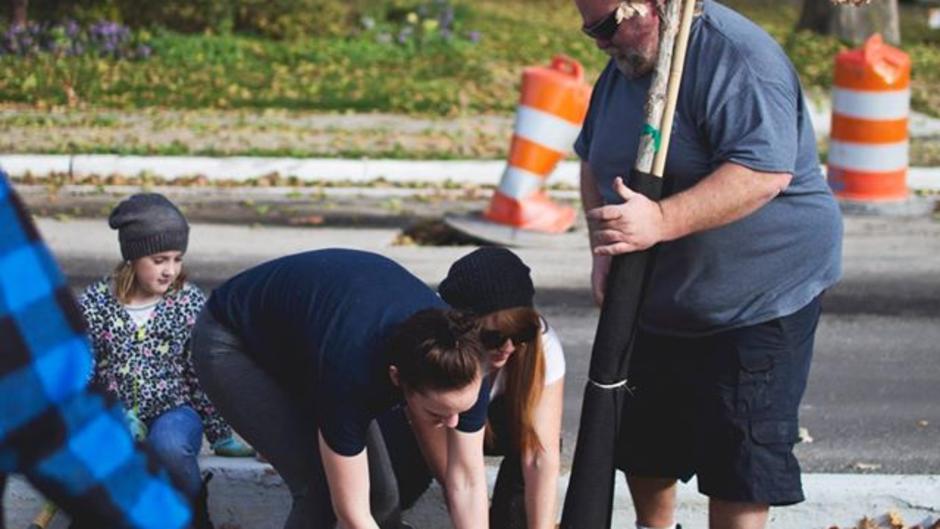 By supporting local breweries, you can also support local parks.
Photo Credit: Photo Courtesy of Gretchen Mathos
---
Step 1: Tree Beer
Since 2013, the brewers of the GRSOB have been insanely creative with their tree beers.  The goal is to brew something unique to your tap list that involves a tree ingredient- this leaves plenty of room for interpretation so no two beers are the same.  Some use fruit, some are aged in or on oak, some rely on specific hops such as Chinook to provide that piney flavor.  The beers are all released on the same day, which is Monday, August 31st this year.
Step 2: The Donation
After the brewers have put in the hard work, this is where the enthusiasts come in.  When the beers are released, locals and visitors are encouraged to taste as many tree beers as possible. Each brewery will make a donation to the tree planting effort.  Check out this handy-dandy tree beer map to see what's brewing and your most logical route to get tons of tree beer!  The beers will be on tap until they run out, so make time those first few weeks in September.  Another way to make a difference is to get your spiffy 2015 Tree Beer t-shirt from your local Meijer.  This is the first year local business besides breweries has been involved and it indicates that this tradition can only get better from here!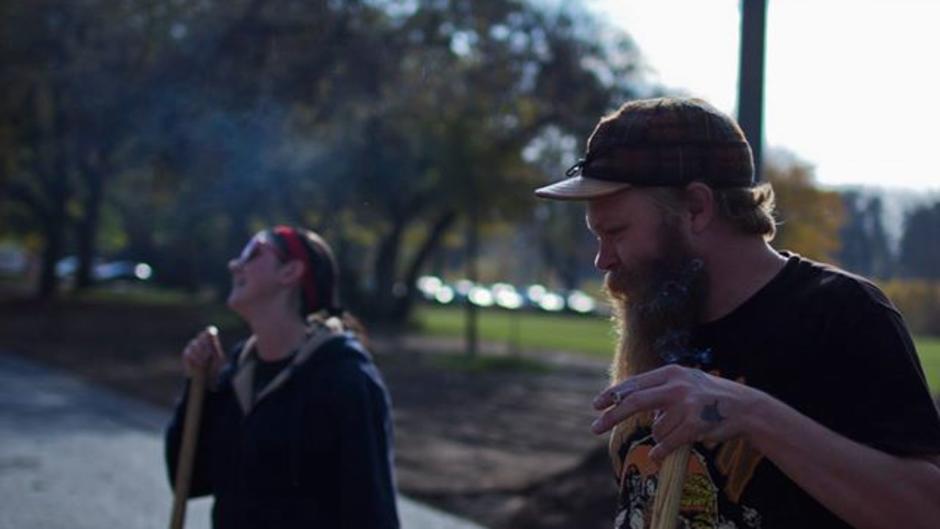 Join the tree planting festivities at Brewers Grove.
Photo Credit: Photo Courtesy of Gretchen Mathos
---
Step 3: The Planting
The final step is turning that donation into trees!  Brewers Grove will hopefully be seeing a whole lot of new wood two months from now.  This year you are invited to join brewers and volunteers at Riverside Park on Saturday, October 3rd, for the planting party!  Show up at 1pm at the Brewers Grove with clothes you can get dirty (or your new Tree Beer 2015 t-shirt) and prepare to plant. 
Cheers to Tree Beers!