If you follow the Grand Rapids Music Trail, eventually you'll cross the Grand River and venture to the West Side. This neighborhood, especially the Bridge Street area, has seen a boom in popularity and growth. It's also home Grand Rapids' community radio station, WYCE 88.1FM, which moved its studios to Bridge Street in 1997 and has been broadcasting "A World of Music" non-stop, 24 hours a day ever since.
Here are a few go-to spots in Grand Rapids' West Side that will help you build your soundtrack to the city.
Tip Top Deluxe Bar & Grill
If you're going to make one stop for live music on the West Side, this is the one (though, we strongly recommend checking out more than one venue). If you visit Nashville, Austin, Memphis, or any other music town in the country and ask a local where to hear good music, they aren't going to send you to the flashy, touristy places. They will send you to the local's spot for the city's best acts. Tip Top Deluxe is THE music venue to hear the best local music in Grand Rapids. A music venue like this, where live music happens nearly every night, allows Grand Rapids to compete with those big name music cities. Walk in, grab a drink and some fries, find a bar stool (if you're lucky), or just stand and listen. You won't regret it.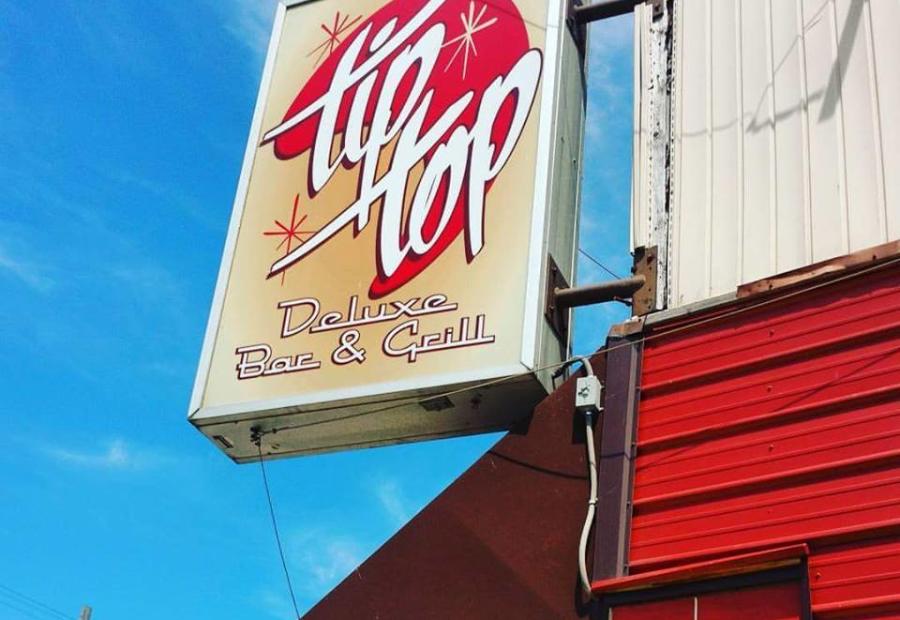 Tip Top Deluxe
Photo by Ted Smith
Long Road Distillers
You've been there for the cocktails and the atmosphere, but now it's time to experience a real treat. West Michigan's amazing music scene has been making this a priority on tour stops for local shows. Catch some of the best bands in the area accommodate a smaller room with stripped down performances. In just the past month Dan Rickabus from The Crane Wives, Max Lockwood of Big Dudee Roo, and Isaac Berkowitz of Desmond Jones have been on the bill and you can bet that the great lineups don't stop there. Long Road typically offers live music on Thursday nights in addition to jazz and gin on Monday nights.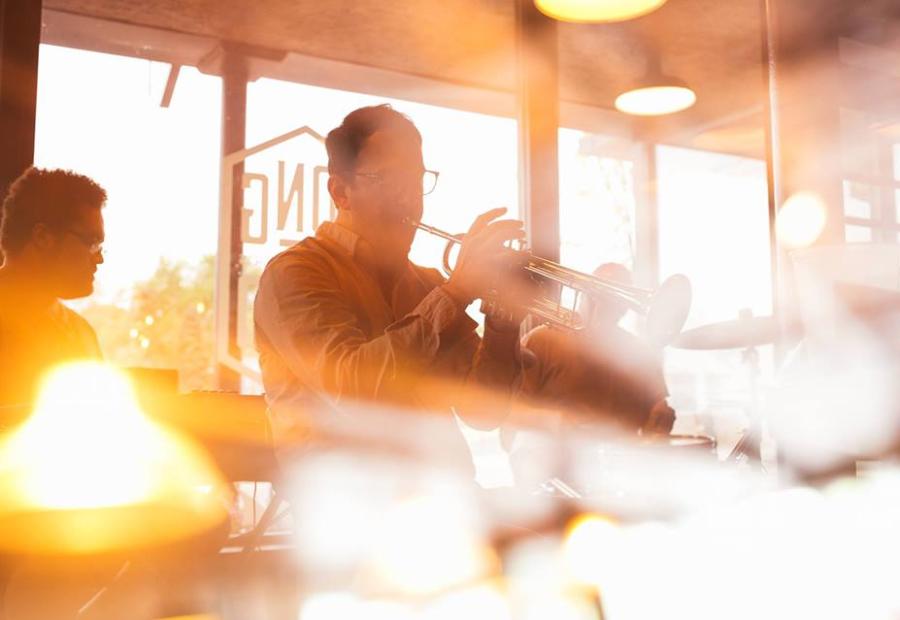 Musicians at Long Road Distillers
Photo by Courtesy of Long Road Distillers
New Holland Brewing Company – The Knickerbocker
New Holland Brewing Company's flagship location in Holland has been in the music scene for awhile. They've made a point of prioritizing not only quality brews and food but also live music. With an emphasis on good local tunes, locals and visitors alike can be happy that New Holland chose Grand Rapids for its second location, smack dab in the heart of the West Side's Bridge Street corridor. There is an amazing setup out back with a huge stage for outdoor concerts, but for something even more intimate and special, check out the Zeppelin cocktail lounge located upstairs. The vibe is reminiscent of a secret back room serving cocktails and it's often home to some of the best jazz players the city has to offer. There's a little slice of Manhattan in Grand Rapids when you are listening to Dante Cope, John Shea, or Brad Fritcher performing in this room. You can regularly find music in the Zeppelin Cocktail Lounge on Thursday and on the back patio on Saturday afternoons.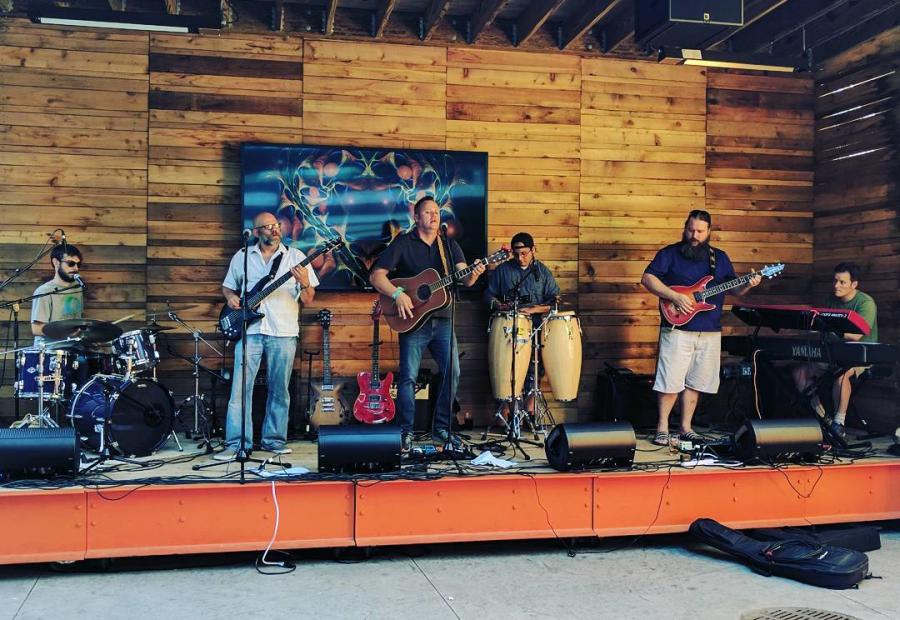 Knickerbocker Outdoor Stage
Photo by New Holland Brewing Company
Open Mic Nights
No music scene is complete without open mic nights. For those who think "open mic" means a night full of amateur performances, you are sadly mistaken. Sure, you will get a few folks who are testing out their first live performances, but you can also catch so much more. Now that the local music scene is thriving, chances are good you'll catch acts you recognize from sold out shows around town performing for free at open mic nights to test out new material. Here are a couple open mic nights to hit on the West Side:
Rainbow Music
With all this live music over on the West Side, there are inevitably a lot of musicians heading back and forth from venue to venue. Need to replace a broken string? Looking for a new amp or guitar pedal? Lost your picks, tuners, etc.? You're in luck because Rainbow Music has you covered. This neighborhood staple has been helping out West Side musicians for over 35 years.
If you haven't gotten your fill of West Side music or looking for live music in other Grand Rapids neighborhoods, check out the Experience Grand Rapids music page for concert listing and local venues.