With beautiful parks, miles of trails, a farmers' market, Grand River frontage with an accessible kayak launch, an iconic bakery, one of the region's largest shopping and dining districts, and so much more, Grandville is a fabulous town to visit.
Located just a few miles southwest of downtown Grand Rapids, exploring Grandville, Michigan, is a great idea for locals and visitors, alike.
Here are a few of Grandville's many highlights: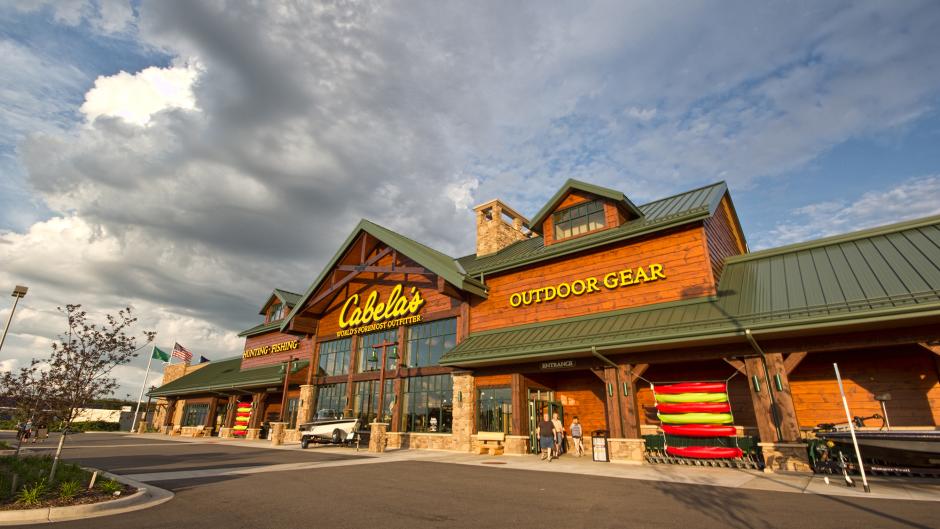 Cabela's is just one of many shopping experiences available in Grandville.
Photo Credit: Experience Grand Rapids
---
Shopping 
Rivertown Crossings
When Rivertown Crossings opened, locals fondly referred to it as the "new mall." Almost 20 years later, the "new mall" is now a standard-bearer for shopping in the region that includes a movie theater, 130 stores and eateries, and ample parking. 
With even more stores and restaurants surrounding Rivertown Crossings, Grandville is an amazing destination for shoppers of all ages and budgets.
Cabela's
Nearby Cabela's is a huge draw for outdoorsmen and women, with 80,000 square feet of outdoor fun. In addition to selling plenty of clothing and equipment, the outfitter features a super cool 6,000-gallon aquarium, indoor archery test area, and boat shop. (Also: don't miss their fudge shop!)
Duluth Trading Company
With a large space that showcases "innovative and problem-solving men's and women's workwear, Duluth Trading Co. is a must-stop for hardworking men and women looking for specialty gear. The company offers various tools, specialty gear, apothecary, and a plethora of other gadgets and items for a variety of people, even kids!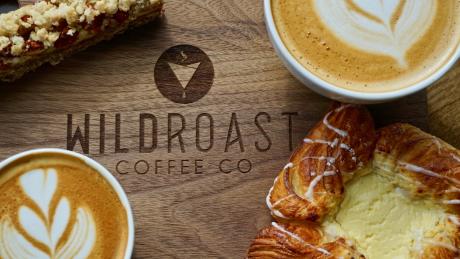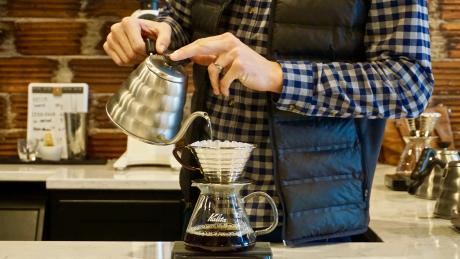 Wildroast Coffee Co. serves up a variety of pastries, coffee, lattes, tea, and more.
Photo Credit: Experience Grand Rapids
---
Dining
Wildroast Coffee Co.
Grandville has a wonderful coffee shop, Wildroast Coffee Co., just a few miles from Cabela's and Rivertown Crossing. Located in a historic 100-year old building, the café has wood floors, brick walls, and a beautiful tin ceiling. 
You can grab a bite to eat while you're caffeinating, choosing from sandwiches, croissants, and sweets on their light food menu. "It's got a really fun feeling and is a great place to go and have coffee with friends or for an informal meeting," says Steve Maas, Mayor of Grandville.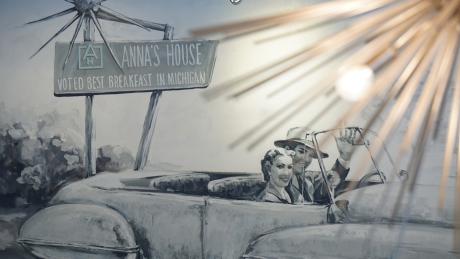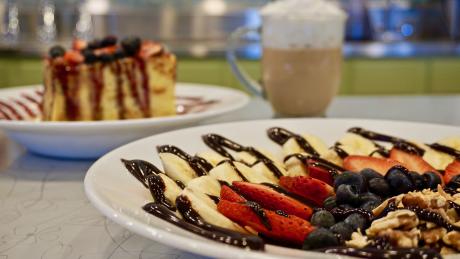 Its retro style and fresh, local ingredients make Anna's House a local favorite.
Photo Credit: Brian Craig for Experience Grand Rapids
---
Anna's House
For a more full-service breakfast, stop by Anna's House. Their inventive menu and mouth-watering dishes made from fresh, local ingredients make Anna's house a favorite year after year. They also offer a variety of gluten free, dairy free, vegetarian and vegan options. Anna's house also has locations on Plainfield Avenue and East Beltline Avenue. 
Steenstra's Royal Dutch Bakery
If your sweet tooth is calling, a visit to Steenstra's Royal Dutch Bakery is a must. The family owned and operated bakery has been serving up sweet treats since 1953. From freshly baked bread to delectable pastries, you can't miss a trip to Steenstra's. 
If you're in the market for a wedding cake, their cakes are absolutely gorgeous!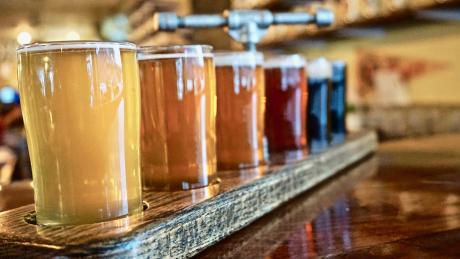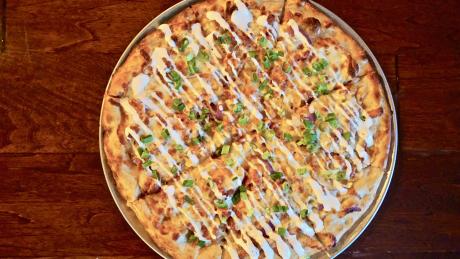 Can't decide what to pair with your food? Order a flight of beer at Osgood Brewing to try up to five different brews.
Photo Credit: Experience Grand Rapids
---
Osgood Brewing
Later in the day, quench your thirst at local microbrewery Osgood Brewing. It's a great post-shopping stop for a brew and food. Osgood has been brewing creative, diverse craft beers since 2013. Hungry patrons can choose from a great selection of appetizers, sandwiches, salads, and pizza, as well as their must-try mac and cheese.
Osgood is also a stop on the Brewsader® Passport and App. There you can get one of the eight stamps (or check-ins) you need to receive your official Beer City Brewsader tee shirt. Collect 40 or more stamps and check-ins and you'll earn Ultimate Brewsader status!
Michigan Moonshine Distillery
If whiskey's more your style, check out the Michigan Moonshine Distillery. The locally owned distillery uses Michigan-based ingredients to create unique, small batch spirits, including unaged white whiskey. 
Located in a charming old building, the ambiance is wonderful. "Even the shiny, brass equipment is beautiful!" says Maas. Michigan Moonshine Distillery celebrated its grand opening in March 2019. Check its website or Facebook page for events and updates.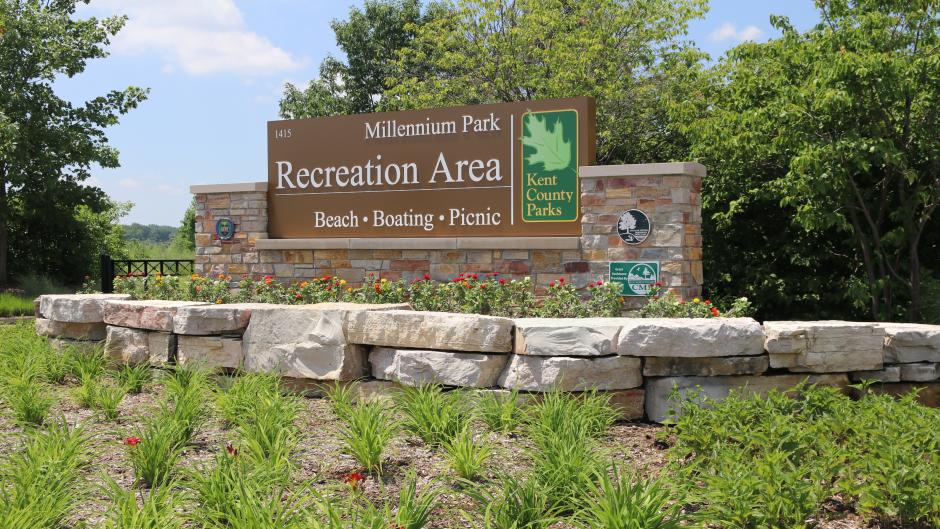 Millennium Park Recreation Area near Grand Rapids
Photo Credit: Experience Grand Rapids
---
Outdoor fun
Loeschner's Village Green
Take your friends and family to Loeschner's Village Green for a fun round of miniature golf. With doglegs, angle shots, and sand traps, it's a great way to take the whole crew "golfing."
Parks
If you're looking for a playground, basketball courts, or disc golf, Grandville's plentiful parks have you covered. "We have some really wonderful parks. One of my favorites is Heritage Park," says Maas, who spent hours running there one summer, training for an ultra-marathon race. "There's a big pond, and it has a great disc golf course."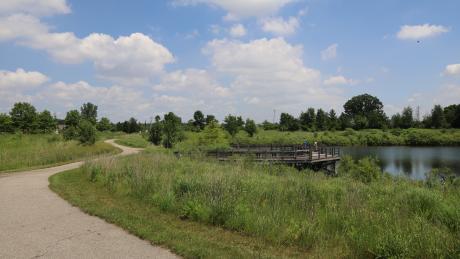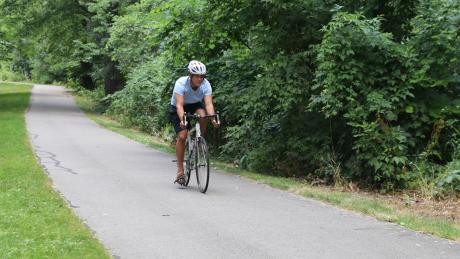 Kent Trails runs through Grandville perfect for hiking and biking.
Photo Credit: Experience Grand Rapids
---
Trails
Biking and hiking trails also abound in Grandville. Kent Trails features 15 miles of non-motorized, accessible, paved trails that follow abandoned railroad lines. They're great for biking, hiking, running, and rollerblading. 
Parking is available at Millennium Park or Johnson Park at the north end or in Byron Center on 84th St. and Douglas Walker Park at the south end. It also connects to the Fred Meijer M6 trail.
 
Beautiful Buck Creek Trail, which offers access to Buck Creek and the Grand River, also connects to Kent Trails.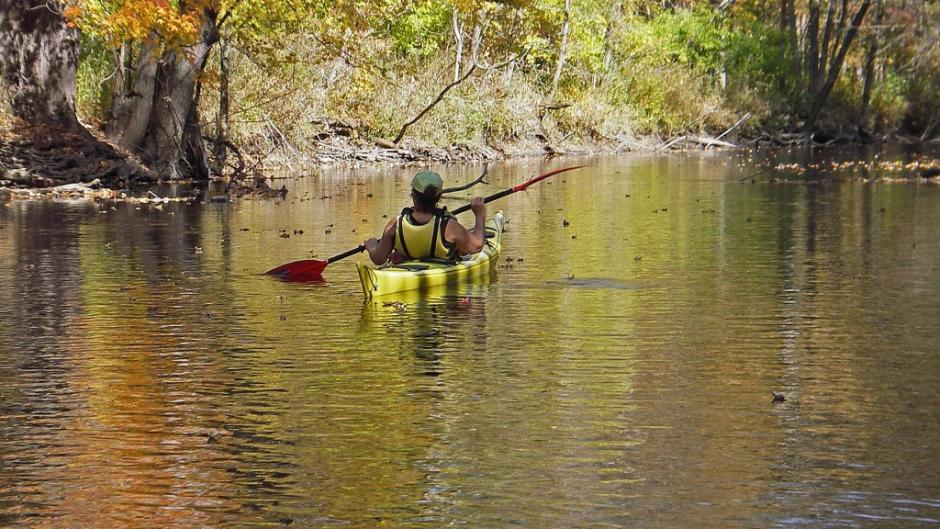 The new Indian Mounds Drive Kayak Launch is accessible for people with disabilities and connects to the Grand River.
Photo Credit: Experience Grand Rapids
---
Indian Mounds Drive Kayak Launch
Another wonderful aspect of Grandville is the access it provides to the Grand River. If you like kayaking—or want to give it a try—head to the Indian Mounds Drive Kayak Launch. "There's the kayak launch, there are places to sit, and you can connect to a trail along the Grand River," says Maas.
The new launch is accessible for people with disabilities, and it's located on Indian Mounds Drive just north of 28th Street, with parking to the west of the kayak launch.
Grandville Farmer's Market
For a fun warm-weather activity, visit the Grandville Farmer's Market, open every Tuesday from 9 AM – 1 PM, June through October. You'll find local growers selling their produce and other seasonal goods. Parking is just north of Grandville's Kent District Library.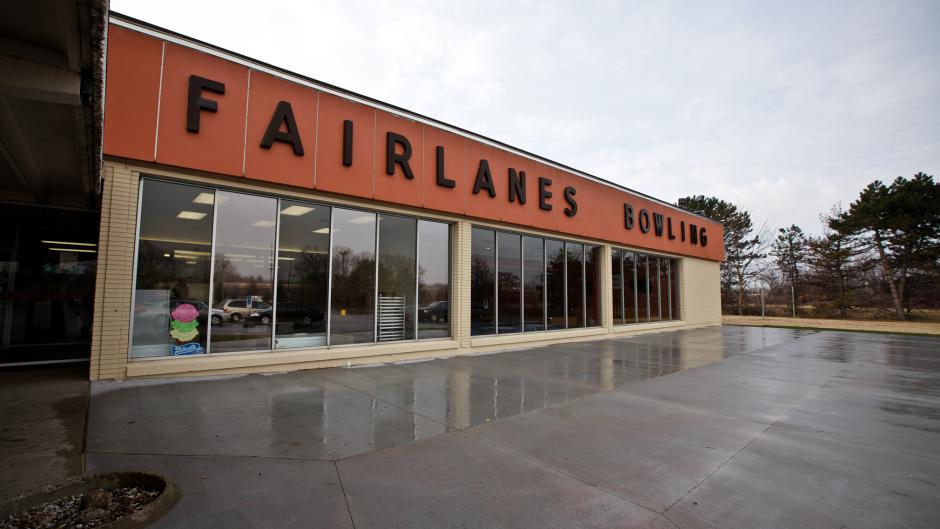 Fairlanes Family Entertainment Center is an exciting outing during any season.
Photo Credit: Experience Grand Rapids
---
Indoor Fun
Fairlanes Family Entertainment Center
Family fun is a shoe-in at Fairlanes Family Entertainment Center. With 44 bowling lanes, a large bar, billiards, an arcade, and a full-service pro shop, there's something for everyone. For extra fun, check out their Glow Bowling weekends! You can bowl under the black lights every Friday and Saturday from 10 PM - 12 AM, for $15 per person - all you can bowl with shoes included.
Tarry Hall Roller Skating Rink
If you prefer skates over bowling shoes, take a spin around the rink at Tarry Hall Roller Rink. With space for 350 skaters, skate rentals, a skate shop, a 5,200-watt sound system, and a dazzling light show, it's a great activity with friends or family. 
Tarry Hall offers weekend and seasonal public skating sessions, check their calendar for details.
Festivals
Note some of these events may be cancelled or changed due to COVID 19.
Grandville celebrates Easter with an annual Adult Easter Egg Hunt. Tickets are available at the Grandville City Hall, or online at the Grandville Jenison Chamber website.
Math skills might be involved for the scavenger hunt portion of the Easter Egg Hunt: "One year, you had to solve an algebra problem to get an address, and then go there to get the next clue," explains Maas.
Both kids and adults look forward to the highly anticipated Summer Kick Off Carnival, which offers food, activities, bounce houses, live music, and more.
Grandville celebrates the Fourth of July with a big parade in the morning and a celebration that everyone is welcome to attend.
At the end of November and beginning of December, citizens and visitors gather for the beloved Tree Lighting Ceremony and Christmas Parade.
With other festivals in Grandville throughout the year, there really is something for everyone! Check the city of Grandville website for more information.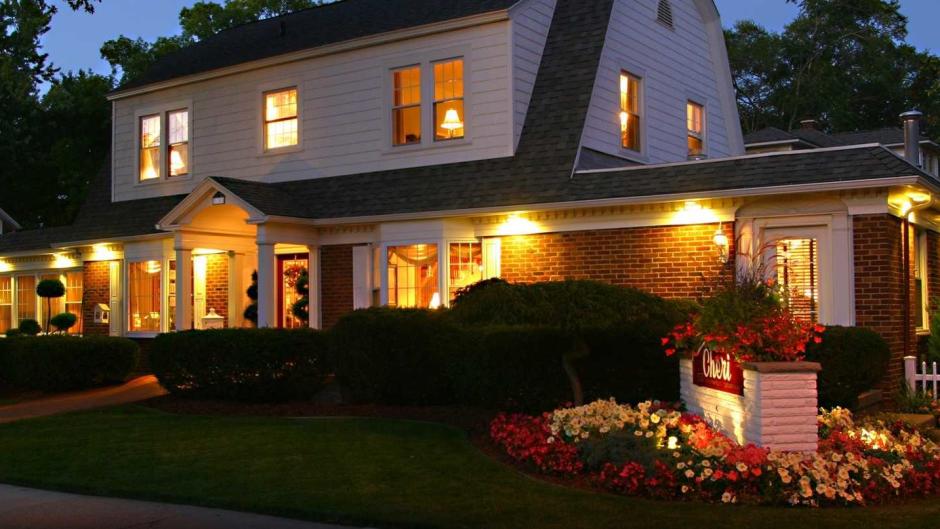 Grandville has many overnight options for visitors, including award-winning Prairieside Suites Luxury Bed and Breakfast.
Photo Credit: Photo courtesy Prairieside.
---
Never Miss a Post!
Subscribe to the Insider Experience blog.