Settling in with a good book is always a good choice, especially when our fair city of Grand Rapids is involved. Whether you're looking for local cooking inspiration, want to learn more about the founding citizens of Grand Rapids through history or fiction, or get an in-depth look at the history of Furniture City, these titles will have you looking for a comfy spot to read in no time.
Before an evening at the theatre or the symphony, invite a group over for a meal featuring recipes from Actors' Eats: A Collection of Recipes to Celebrate Actors' Theatre's First 25 Years or Conducting in the Kitchen, the first Grand Rapids Symphony cookbook.  If you are interested in expanding your taste buds, be sure to check out Swedish Favorites published by the Swedish American Heritage Society or Taste of Life Greek Food by Ladies Philoptochos Society. And if you're more of a "down-home cooking" type of chef don't miss Country Goodness featuring over 400 recipes from Alpine Township residents and available for purchase at the Alpine Township Offices.
Whether you prefer to learn through straight historical facts or like a bit of a narrative built in, these titles offer a great starting point to learn more about Grand Rapids.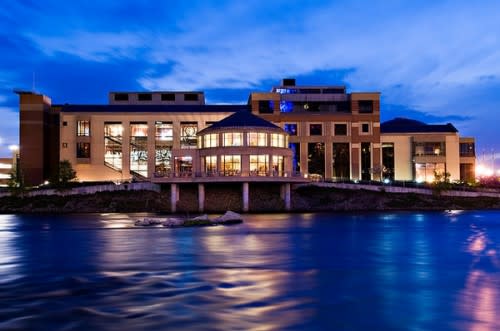 The Presence of the Past: the Public Museum at 150 tells of the Public Museum of Grand Rapids' growth and captivating background stories of its supporters through its first 150 years. Photography buffs will be intrigued by Grand Rapids in Stereographs 1860-1900 which provide an inside look at daily life in the newly formed city of Grand Rapids. If the beauty and danger of Lake Michigan intrigue you, be sure to pick up Descending from Duty, a thriller that takes place along the Lake Michigan shoreline featuring World War II submarine USS Silversides currently on display at the USS Silversides Submarine Museum in nearby Muskegon. There will never be a lull in conversation again when Weird Michigan is a part of your coffee table book collection.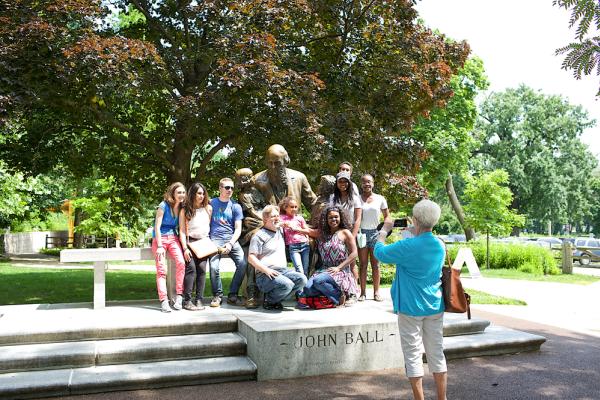 For those looking for more historical information on Grand Rapids including its founding families and its rise to Furniture City USA look no further. Books such as Born to Wander: Autobiography of John Ball 1794-1884, Uncle Louis: The biography of Louis Campau, founder of Saginaw and Grand Rapids, Amazing Women of West Michigan  and Grand Rapids Furniture: the Story of America's Furniture City give insight into the people and products that helped make Grand Rapids the amazing city it is today.
Need more? Check out this larger list of book titles featuring Grand Rapids. Happy reading!