I bought a Christmas gift last week, my first of the season. Although I prefer to pick gifts up throughout the year, whenever I see that just right something for a friend or family member, it hasn't happened this year. Whether you're in the same boat or just need to find a few more distinctive pieces, you're in luck. Grand Rapids shops are brimming with unique specialty items that make it easy for you (and me!) to find that just right gift for everyone on your list.
To find the perfect gift for your foodie friends, stop by The Local Epicurean, which recently relocated to 111 S. Division. You'll be wowed by their impressive array of seasonal, fluted, 12-inch handmade pasta. Pair that with their black truffle finishing salt or Cask 8 aged balsamic vinegar, and you've found a gift anyone would be thrilled to receive. (If you're lucky, their new Chocolate Bar will be open by the time you visit.) You might be able to check several gifts off your list with this one stop.
Not everyone's a foodie, though. Head over to Paper 6.25 Studio (also in a new, larger, location, right next to MoDiv at 40 Monroe Center) to find a special gift for loved ones who enjoy sending thoughtful, handwritten notes to teachers and friends. You'll find high-quality notecards they'll treasure. Owner Abbey Fowler says she also carries popular gift items like journals, pens, t-shirts, ornaments, and flasks made in Holland, MI.
Of course you can order personalized stationery, which takes approximately 2 weeks to arrive. Beginning Friday, 11/22, Fowler will have a special table set up where your kids can write letters to Santa Claus while you shop. If you're inclined to give her your address, your kids will receive a letter back from the jolly old elf-it's like an early gift!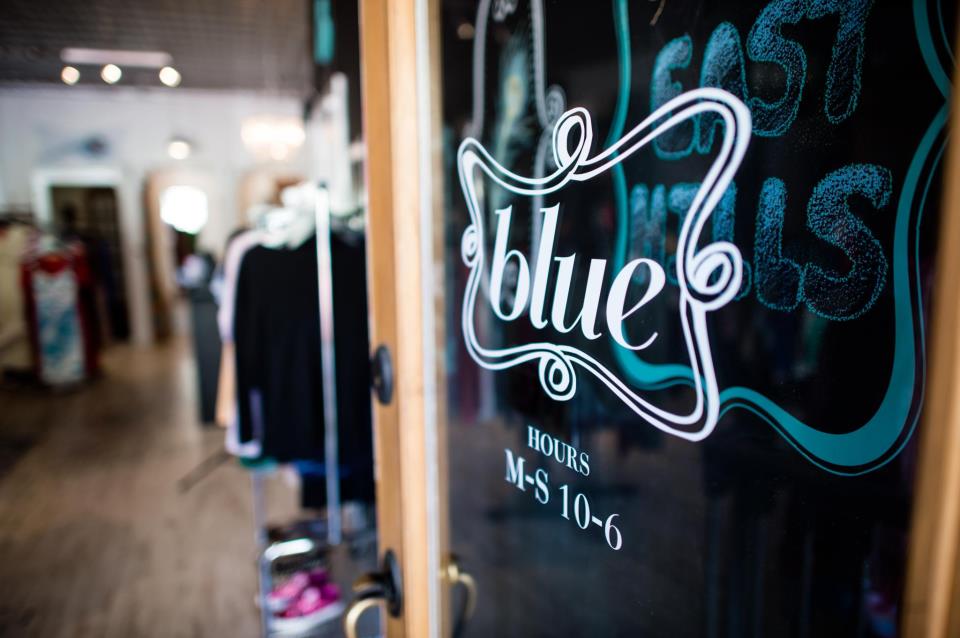 To keep crossing things off your list, just walk next door to MoDiv. MoDiv has a host of great stores, from clothing to floral arrangements, that can help you complete your holiday shopping. Fashionistas will appreciate an infinity scarf or fun, colorful leggings from Humanity Boutique or perhaps a monogrammed clutch from Dear Prudence (they also carry a fun selection of jewelry, some of which is locally made).
You can also find great gifts at Jagger Madison; new and recycled purses, home decor, and clothing at blue (an upscale Goodwill Store); and more, at MoDiv. After you've found what you're looking for, stop into RitaGirls and indulge yourself with one (or two) of her delectable treats.
When you've reenergized yourself with a little sugar, walk a couple of blocks to Lee & Birch (50 Louis St.) to continue your hunt for the perfect fashion find, like this beautiful Tory Bag by Melie Bianco. You might even score an elegant blouse or sweater for that holiday party on your calendar.
While you're shopping downtown, pay particular attention to the dressed-up storefront windows. Following the lead of cities like Paris and New York, Grand Rapids storefronts will be all decked out for the holidays starting tomorrow, November 22.
But Grand Rapids added a twist of its own: these festive storefront are designed with the help of Kendall College of Arts and Design students for Window Wonderland 2013. You'll have a chance to vote for your favorite, and the student whose display wins will take home a $1,000 grand prize. Also, some select stores in the Downtown district are offering 60 minutes of free parking when you shop at their stores this holiday season!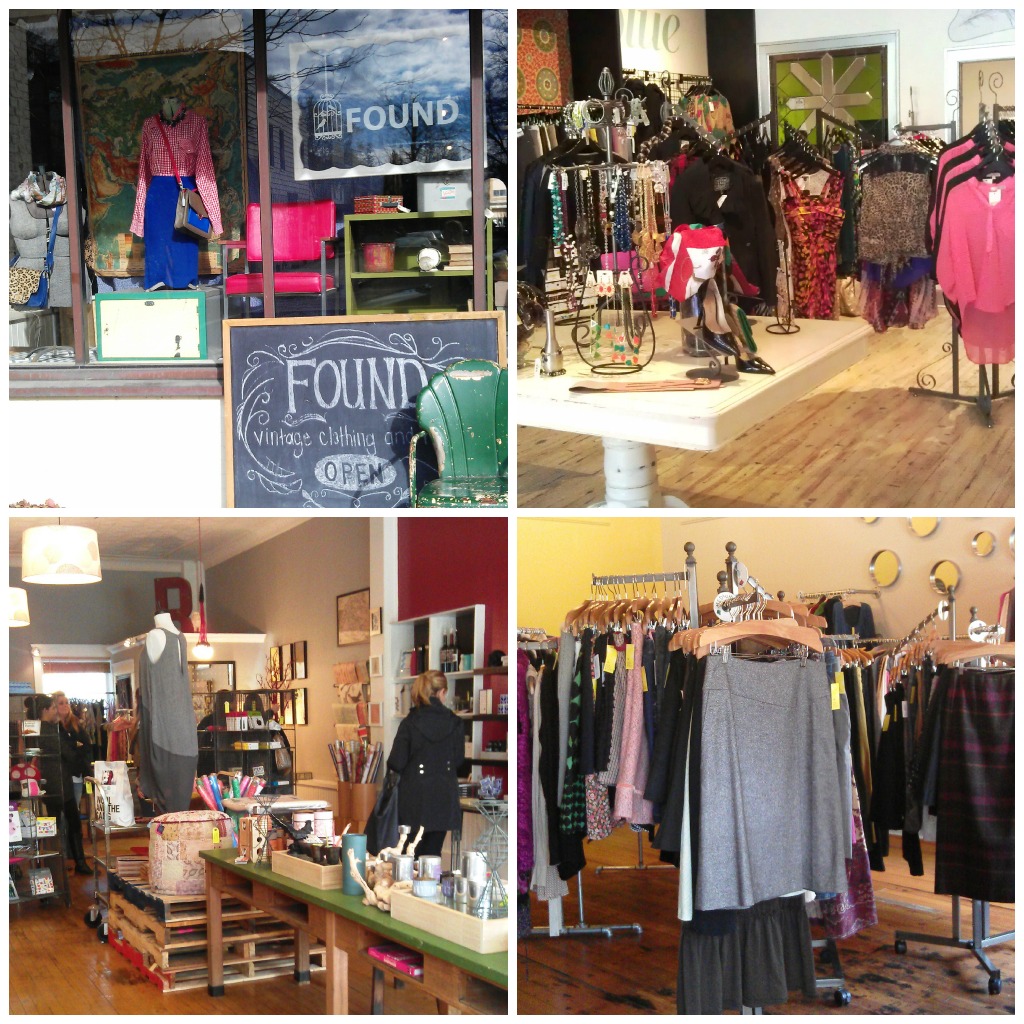 Just a little ways outside of downtown, you'll find 4 districts that comprise the Grand Rapids Uptown area and tons of stores that will wow you with their unique selections. Here are a few of my favorites:
You're bound to find gifts for the ones you love at these stores and, better yet, many of them stock locally sourced or created items and are independently owned and operated. When you shop at stores like these, more of the money you spend remains in our local economy: its a win-win for everyone.
To hit lots of local vendors in one fell swoop, check out Small Business Saturday at Celebration Cinema South from 11:00a.m. - 5:00 p.m. on November 30. You'll support the community and might leave with your gift list completed.
If you've hit these venues and are still searching for another gift or two, you'll find plenty of shopping outside of downtown Grand Rapids, including luxury retailer A.K. RIKKs and the stores in Woodland Mall and Centerpoint Mall.
If you visit a store you think will help others complete their holiday shopping, please be sure to share your find in the comments.
One last note: Grand Rapids offers lots of fun shopping experiences for customers during the holiday season. For more information on fantastic events, like the Uptown Holiday Shop Hop, the 25th Annual Holiday Artists' Market at Urban Institute for Contemporary Arts (UCIA), the Holiday Kerstmarkt in Holland, and a number of local craft shows, click here.
Happy shopping!
Store hours vary during the holidays. Please verify before you visit.