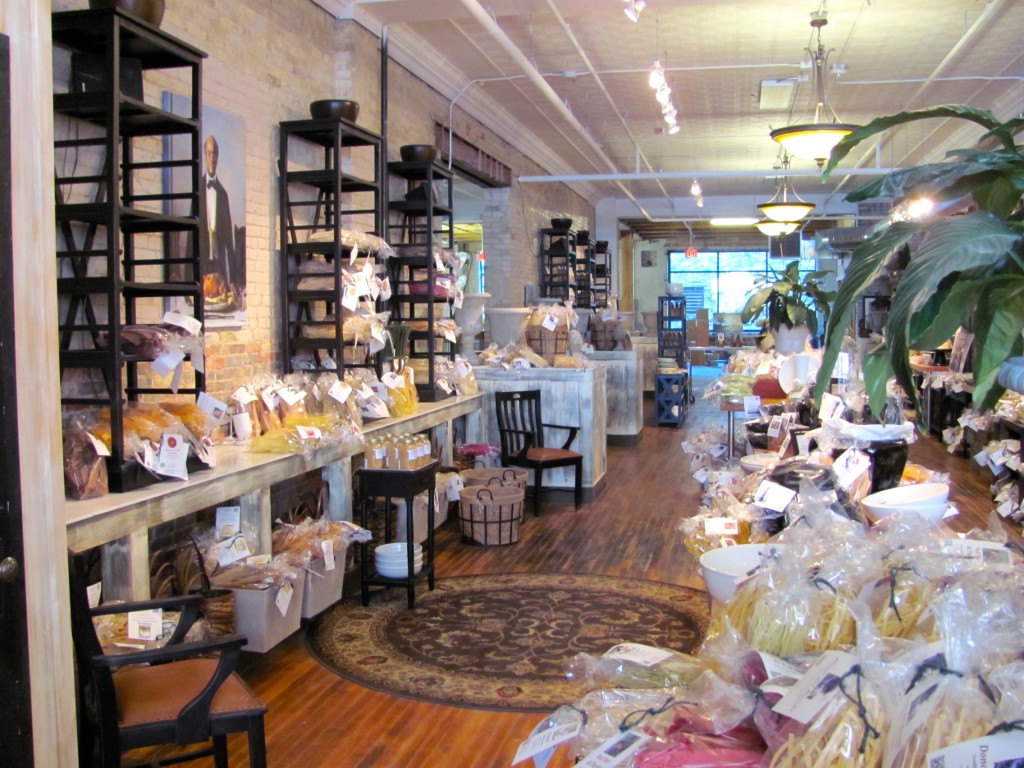 Ryan Raredon poured concrete for a living, and he was good at it. Raredon and his brother owned their own business, where he says they poured concrete for just about anything. "Basements, pole barns, dog runs, you name it," he laughs. It was a lot of hard work and business was booming. Despite their success, Raredon wanted out. He didn't find the work engaging and didn't want to spend his life in a job that didn't ignite his passion.
Enter Steve Bowyer. Bowyer was an acquaintance of Raredon's with serious hospitality industry credentials. He'd worked for high-end hotels and was the COO for the Gilmore Collection before striking out on his own. When Bowyer joined forces with Raredon, who he knew had a passion for food, he'd already been infusing and selling flavored salts. The two formed a partnership and added herb bouquets and produce to their inventory, which they sold at farmers markets.
"We didn't realize this [business] was what was going to happen," explains Raredon. "This idea spun out of a little of trial and error along the way. We knew where to get ingredients and what went well together. I had a knack for making pasta and Steve is the brains for everything else. He has a lot of knowledge."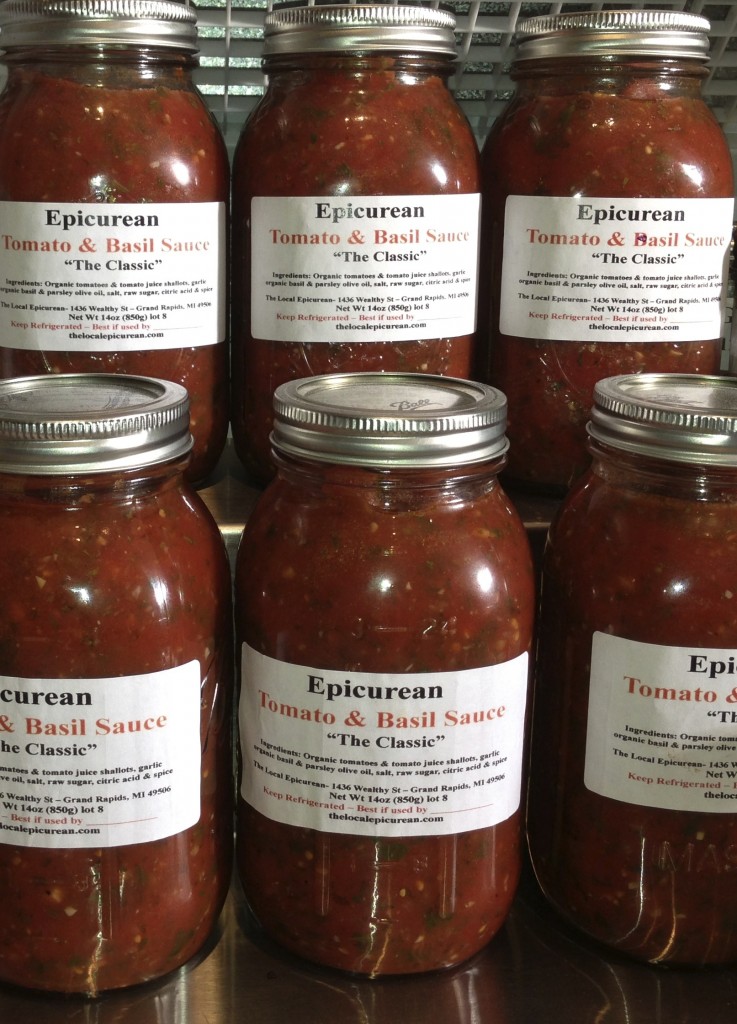 The Local Epicurean is the result of their collaboration and it's sublime. When you walk into the their store, at 111 S. Division, its as if you've been transported to Florence, Italy, or the town of Cortona in Tuscany. It's got exposed brick walls, a familial vibe, and is filled to the brim with resplendent displays of unique handmade pasta, soup mixes, flavored salts, Italian cheeses and hand-churned butters. Take a quick glance to the right upon entering the store and you'll spy racks of pasta, drying, getting ready for sale.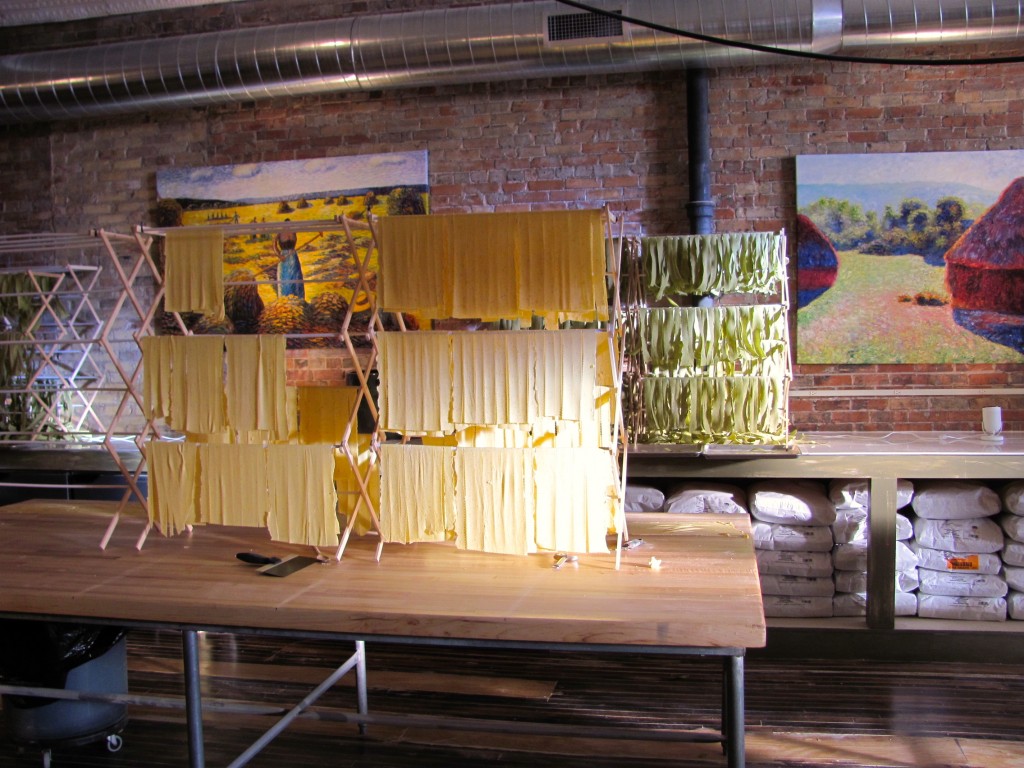 You can even buy squid ink and European specialty meats at the Local Epicurean. If you're so inclined, you can take home 3 lbs of Ibrico ham specialty from the south of Spain, from pigs that subsist on grass, herbs, roots and acorns (and which I can attest is delicious) for $554.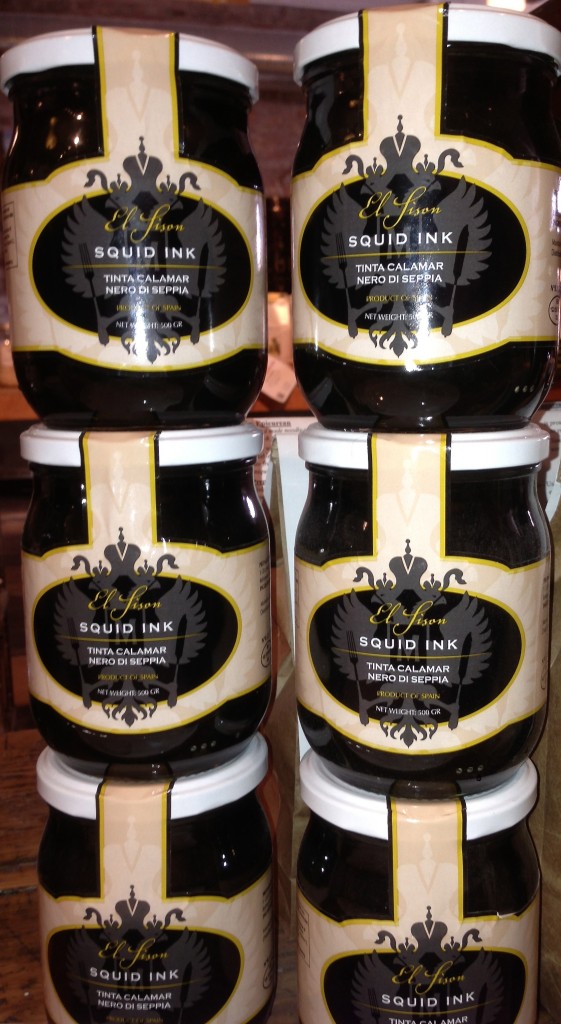 Even if you're not planning to spend hundreds of dollars on specialty meats, there's plenty of fresh food here for you to enjoy. You can purchase take-out food, like cannelloni, lasagna, and ravioli, to feed your troops. Or, if you'd prefer to prepare dinner yourself, there's no shortage of pasta selections. The 12-inch pasta is wide, with fluted edges, 100% organic, and absolutely gorgeous. Pasta flavorings vary seasonally, but right now you can find Pansy & Purple Basil, Snapdragon & Parsley, and Butternut Squash-American Sage among oodles of others.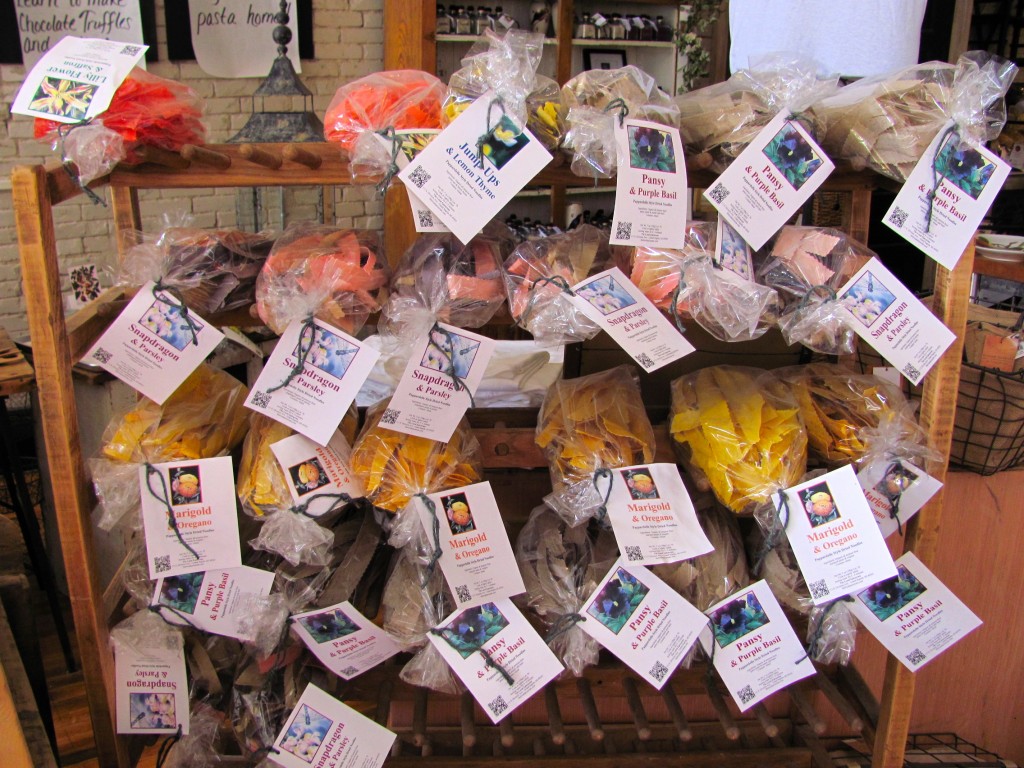 "Every time the season changes, there's another ingredient out there," says Raredon. They draw inspiration from other cultures and restaurants they like, as well. "There's always a different influence and there are all sorts of flavors," he says. "There's Continental, Jamaican, curry, Tex-mex style, Asian, and Greek. We do cilantro pasta with a spicier basil. Our inferno pasta comes out of the fact that we like BW3's (Buffalo Wild Wings) spicy garlic hot sauce." Regardless of the flavor you're in the mood for, you can find something to suit your palate at the Local Epicurean.
Bowyer and Raredon opened the Local Epicurean in a smaller space in Eastown, less than two years ago. "From the day we moved into Eastown, we couldn't stop expanding," says Raredon. "We kept pushing the walls back." Finding enough space to dry their pasta is a challenge, he explains, because they can't stack it; it can't sit flat. Raredon and Bowyer decided to move to a larger space and opened their store at 111 S. Division this summer.
In the new space, Raredon and Bowyer also offer pasta making classes. The classes are affordable and make a great outing for families, coworkers, friends, and couples. They even offer holiday classes, which include the pasta class as well as a beverage reception, appetizer buffet, and chocolate truffles for dessert.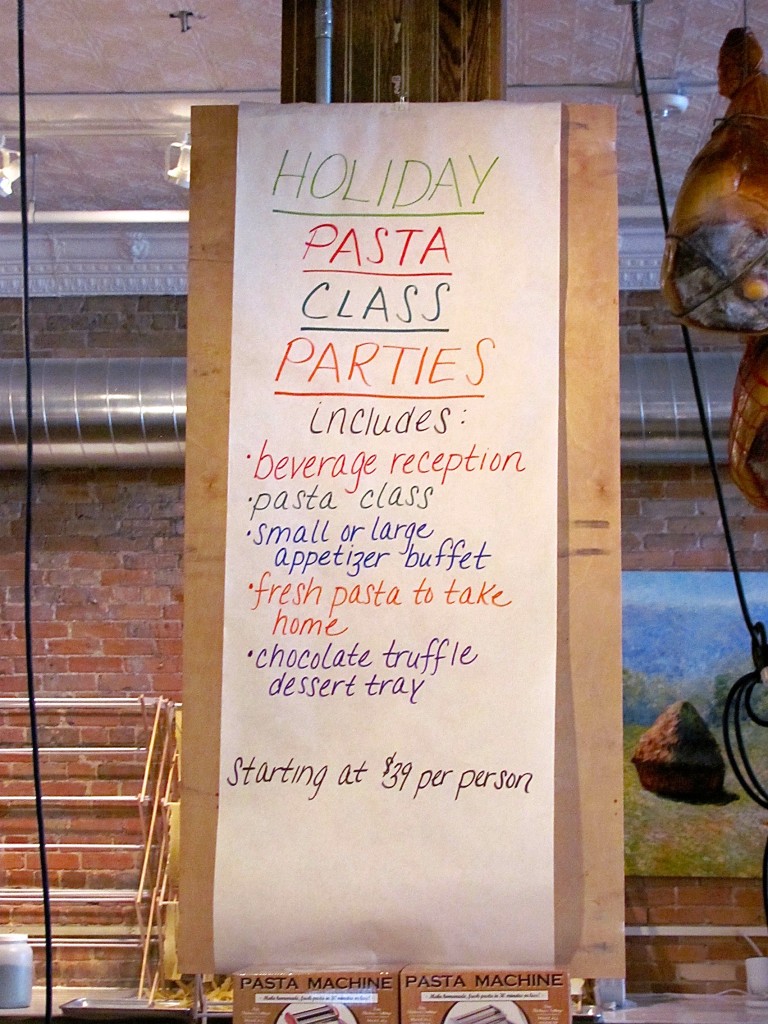 Before their pasta-making classes begin, Raredon does the prep work (like pre-baking squash, if they're using it in the pasta), so the students can focus on the pasta itself. "People feel like they can't do it when they come here," he says. "Everybody's afraid of failure. But no one's ever not been able to make it!" They leave with their own hand-made pasta, new confidence, and a better sense of the work Raredon puts into his food.
The new space is large enough that the two have more plans for expansion. Within the next year, they hope to open both a chocolate bar and a restaurant on the premises. "When you imagine the chocolate bar," says Raredon, "think about being in a large chocolate section of a store and being able to sit down, order what you want, and watch it being made in front of you." That's his vision. "We want to have things that really jump of the plate," he says. As for the restaurant, you can expect something as unique as the pasta they create. "I want people to be closer to their food," he says. "I want them to have their favorite menu item, but I also want a place where people don't have to read a menu. They can pick pasta off the rack if they want."
It's not just the locals that appreciate pasta from the Local Epicurean. At the many farmers markets they visit, they get new customers both from the host city and summer visitors perusing the market. When they visit the Pentwater, MI farmers market, for example, which is about an hour north of Grand Rapids, they get customers from Pentwater but also from Chicago and beyond. After selling at farmers markets, Raredon says, he gets a lot of residual online orders.
If you're not in Grand Rapids, you, too, can order their hand-made pasta online (click here for their website). But if you're close enough to make the drive, don't cheat yourself out of a trip to the store. Its worth every mile.