I love living in a beer town: hours passed enjoying the company of friends at breweries, taps changing with the seasons, and beautiful fall weekends spent celebrating beer with brewery hosted outings and festivals. The beer culture is fun, flavorful, and interesting; a signature piece of Grand Rapids. But all those kegs and bottles of craft beer are making company for a new regional beverage of choice: hard apple cider.
Michigan is catching on as cider gains in popularity and complexity across the country. The hard cider movement is led by apple growers looking to add value to their product, a way to take the imperfect, unsalable apple and transform it into a refreshing, carbonated, moderately alcoholic beverage. According to the American Fruit Grower industry publication, sales of domestic hard cider have more than tripled from $178 million in 2007 to $600 million in 2012. Here in Grand Rapids hard cider companies are popping up and orchards are becoming home to small wineries. There is life beyond Woodchuck Hard Cider, folks.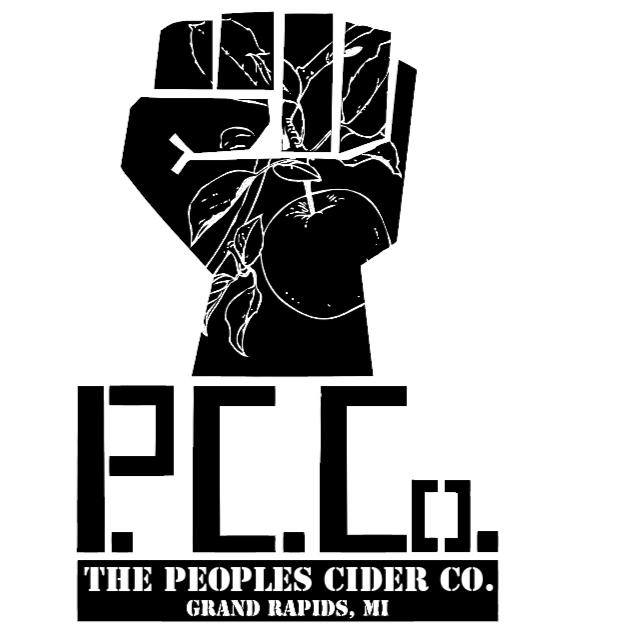 A bearded, passionate, cider-maker is one of the key players in the local hard cider movement: Jason Lummen of The Peoples Cider Co. (PCC). Jason's grassroots beverage business features dry barrel-aged ciders, and has plans for opening a downtown tasting room and production space. Jason describes hard apple cider as a deeply rooted, local beverage; he uses only Michigan apples to create a beverage that is drank right here in Grand Rapids.
Jason's cider varieties are inspired by the pints he drank while studying abroad in the U.K. and warming seats at English and Irish pubs. Jason observed cider's presence in the U.K.: a thirst quenching beverage that was drunk in the afternoon while watching sports, a light and flavorful libation, a worthy drink that was not seen simply as an alternative to beer.
When Jason returned from the U.K. he could not find ciders to fill the void left by those dry, refreshing pours in Ireland. Luckily, his girlfriend's father was a home winemaker and brewer with hard cider on tap in the basement, and he obliged to show Jason the ropes. Soon thereafter, Jason borrowed a cider press from Lubbers Family Farm and pressed fresh apple cider. With the help of a few Michigan farmers and a fermenter in his Heartside kitchen, Jason crafted his first batch of hard cider.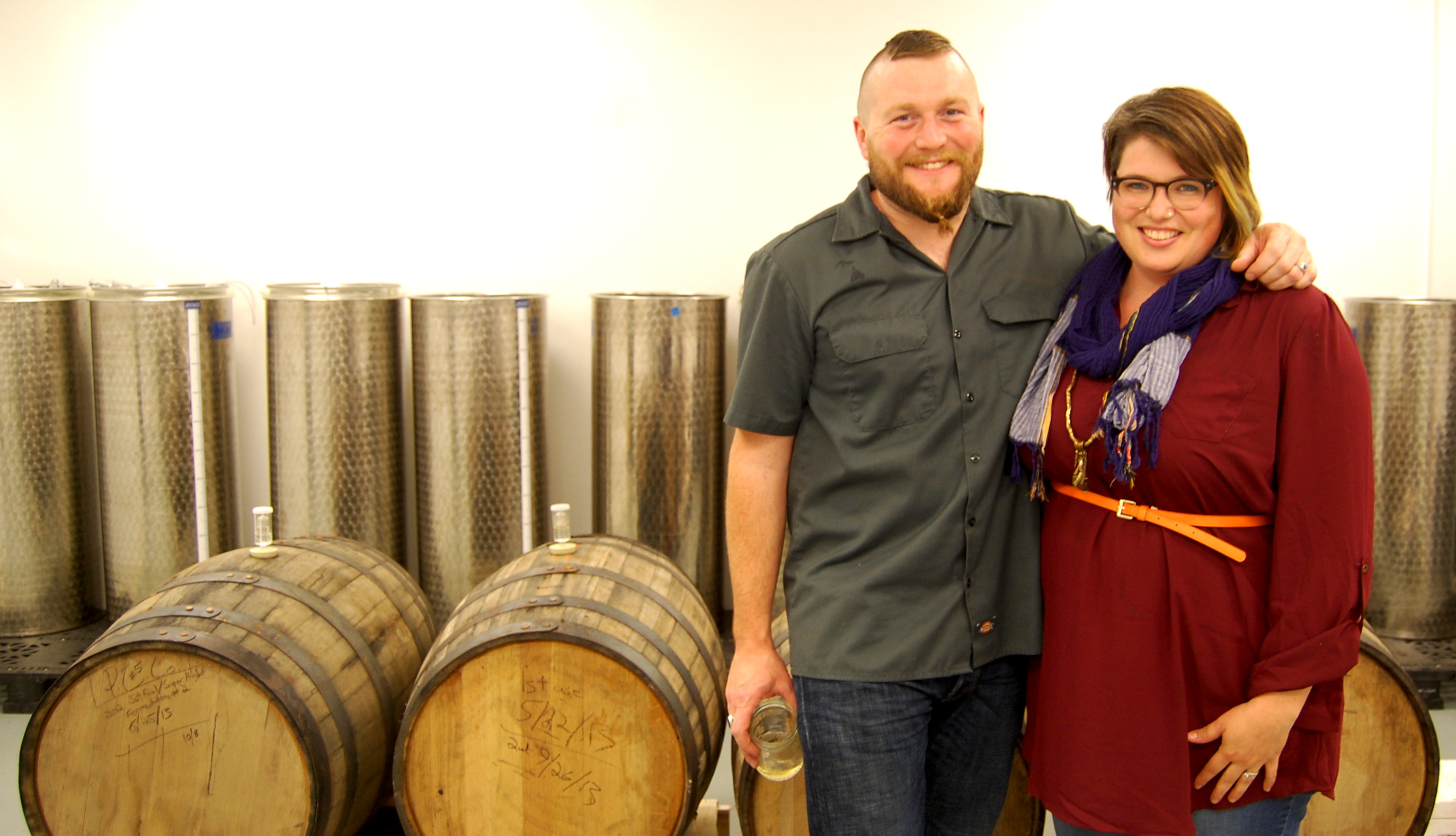 Jason & Katie Lummen
Jason is now married to that girlfriend, Katie, her father still assists, and PCC is in its third year of existence with ten fifty-gallon fermenters, making cider seasonally in tandem with the harvest. In Irish tradition, Jason's ciders are fermented and then aged in bourbon barrels for several months. Jason only adds flavor to his ciders on occasion (like a ginger hopped cider I drank recently and loved!) as he identifies his process as winemaking. Spice and seasonings are not incorporated into the winemaking process when working with grapes, and that is not his focus working with apples. Jason's pursuit is a balanced, pure, barrel aged, timeless cider.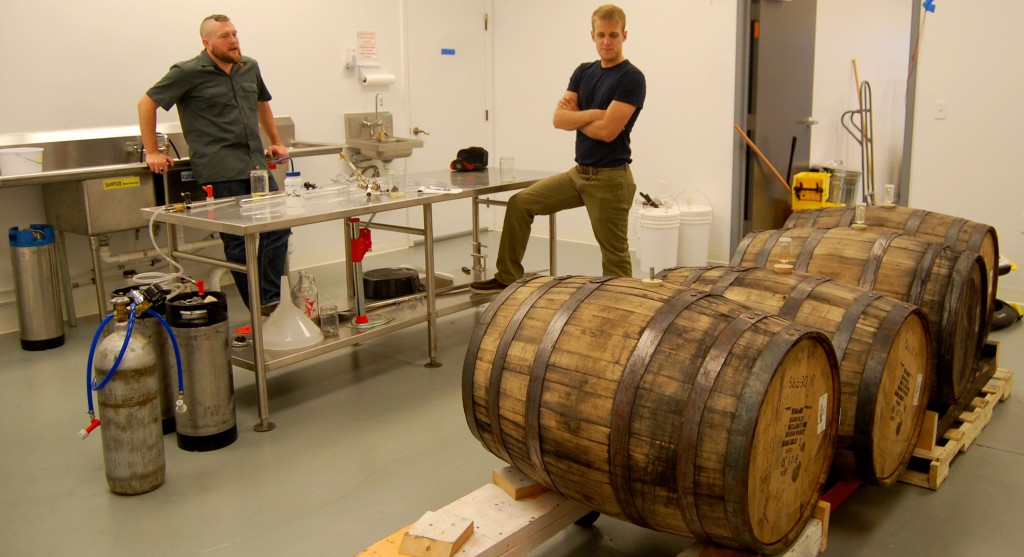 Talking Cider at the Northeast Grand Rapids Location
Jason a self proclaimed craft beer guy identifies Harmony Brewing Company in Eastown as his favorite place to enjoy a pint. The taps at Harmony are always changing, often featuring the talents of local brewers and the two PCC ciders: a signature aged cider, currently Batch #1, and a cider aged four plus months inspired by an Irish folksong: Morrison's Jig.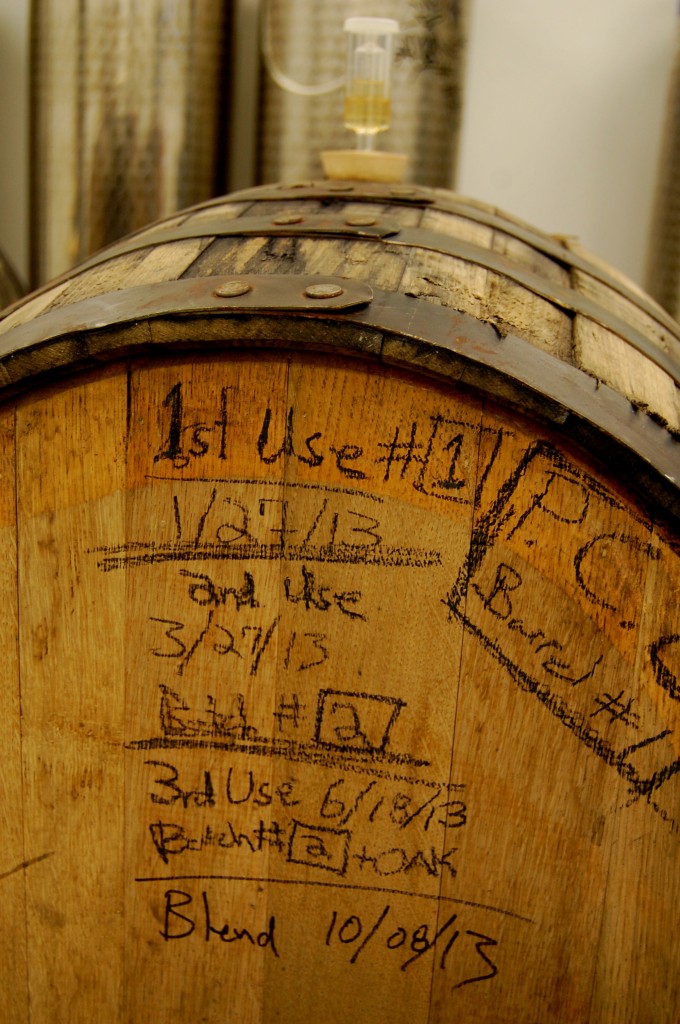 As cider finds its place in the craft beverage obsession and drinking culture in Grand Rapids, PCC is making moves. Currently Jason has a winery in the Northeast corner of town that is an excellent place for making cider but lacks a tasting room. You will soon find PCC on Jefferson Ave SE offering glasses of cider and bottles to go. PCC is crowd-sourcing funds and hoping to move to Jefferson soon (next door to the popular Bartertown Diner) to open an urban winery and be the first dedicated cider bar in Grand Rapids. Cheers to that!
Enjoy Hard Apple Cider in West Michigan:
The People's Cider Co. on draft at Harmony Brewing Co.; tasting room coming soon.
Sietsema Orchard & Cider Mill offers cider for tasting and purchase, U-Pick apples, donuts, hay rides, and events in Ada, Michigan.
Vander Mill Ciders is on tap throughout Michigan and features a tasting room and winery in Spring Lake, Michigan.
Robinette's Apple Haus & Winery is an iconic Grand Rapids family destination with U-Pick apples, donuts, hay rides, a winery, and a farm shop.
Virtue Cider is a new bottle shop and tasting room in Fennville, Michigan that can be found on tap in Grand Rapids.