After months of cooking every meal, or treating yourself to takeout, you were probably thrilled when the governor's recent executive order allowed greater Grand Rapids area restaurants to reopen. At the same time, the specter of COVID-19 may make you feel a little hesitant about the idea of dining in at local restaurants.
Fortunately, Grand Rapids restaurants that are reopening want all of their employees and customers to remain healthy. Some venues are delaying their reopening a bit to determine how best to implement new safety guidelines and restrictions.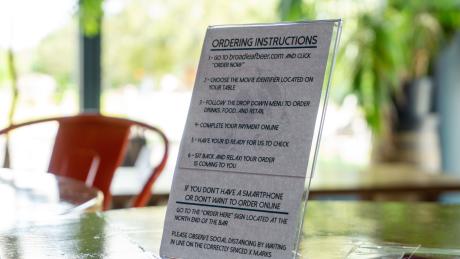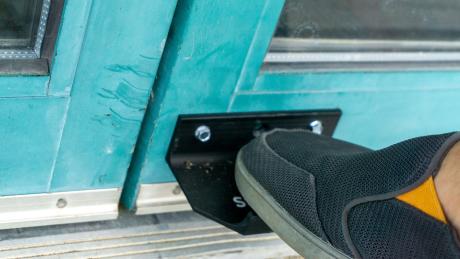 Local restaurants are going above and beyond state regulations to keep guests safe and healthy.
Photo Credit: Brian Craig for Experience Grand Rapids
---
Safety Measures
Restaurants already welcoming us back are abiding by new sanitary and safety measures mandated by the state. Many local eateries have signed on to the Michigan Restaurant Promise, which spells out their commitment to guests and the community. This commitment includes:
Daily wellness checks for staff
Mask wearing for all staffers who interact with guests and/or work closely together
Spacing tables at least six feet apart to allow proper social distancing
Limiting groups to no more than 10 people
Meeting or exceeding CDC requirements for cleaning and sanitizing all surfaces
Enforcing all of the regulations restaurants are required to meet by the State of Michigan.
Click here for a list of eateries that have pledged to uphold the Michigan Restaurant Promise.
Some restaurants are also creating Covid-19 response teams who can answer your health and safety questions, enforce social distancing, and ensure that all other elements of the Michigan Restaurant Promise are followed every day.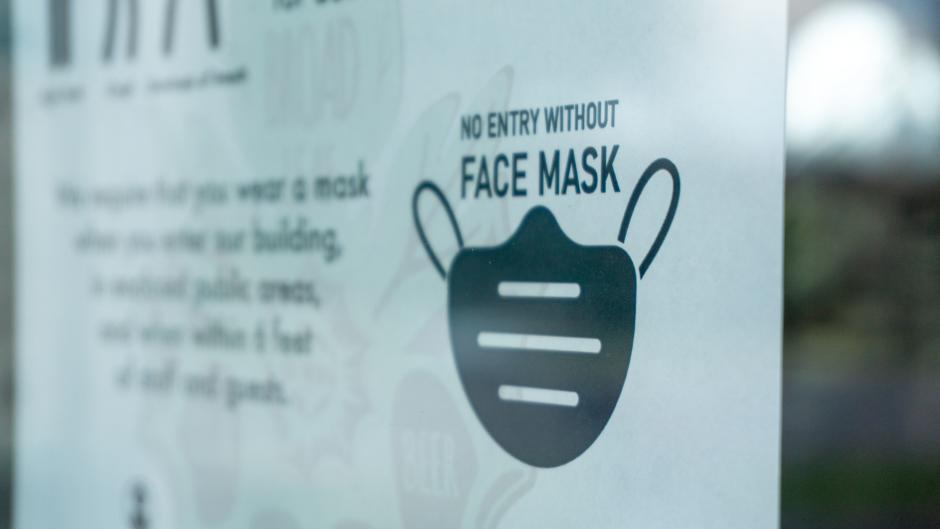 Do what you can to keep restaurant employees safe too, like wearing a mask when entering or getting up to use the restroom.
Photo Credit: Brian Craig for Experience Grand Rapids
---
Dining Out Responsibly
Safety is a two-way street. You as a customer have a very important role to play in minimizing the risk of Covid-19 transmission while dining out. The Michigan Restaurant Promise recognizes that and requests the following of dining guests:
Stay home if you are sick or have recently come into contact with someone who is sick.
Wear a face mask when entering our establishments and when getting up to use the restroom or to exit. You may remove your mask when seated.
Maintain proper social distancing when visiting establishments. 
Take the time to read all posted notices and information provided at your tables. 
Refrain from moving or combining tables.
Order takeout if you are unwilling to wear a mask. 
Refrain from questioning staff members about our enforcement of these public health mandates.
Dine Your Way
Maybe you don't feel comfortable dining in at this point. Many local restaurants are offering different dining options to suit your comfort level. You can use the ExperienceGR.com website to find restaurants that meet your needs:
1. Dining In
Click here for a continually updated list of Grand Rapids-area restaurants open for dining in. You can use the filter feature at the left of the listings to search for restaurants offering specific cuisines.
2. Outdoor Dining
You can use this same list to find restaurants offering outdoor dining. Click the Outdoor Dining? box under the Narrow Your Search filter.
3. Carryout and Delivery
Use the Food Delivery?, Food Carry-Out? and Curbside Pick-up? filters to search the list for restaurants facilitating off-premise dining. You can also search for alcohol carry-out and delivery sources.
4. Gift Cards
Want to show your favorite restaurants some additional much-needed support during this challenging time? Use the Online Gift Cards? filter to search the list for eateries that enable you to purchase gift cards from the comfort of your computer or smartphone. Restaurants get the revenue now and you (or your giftee) can dine whenever you see fit.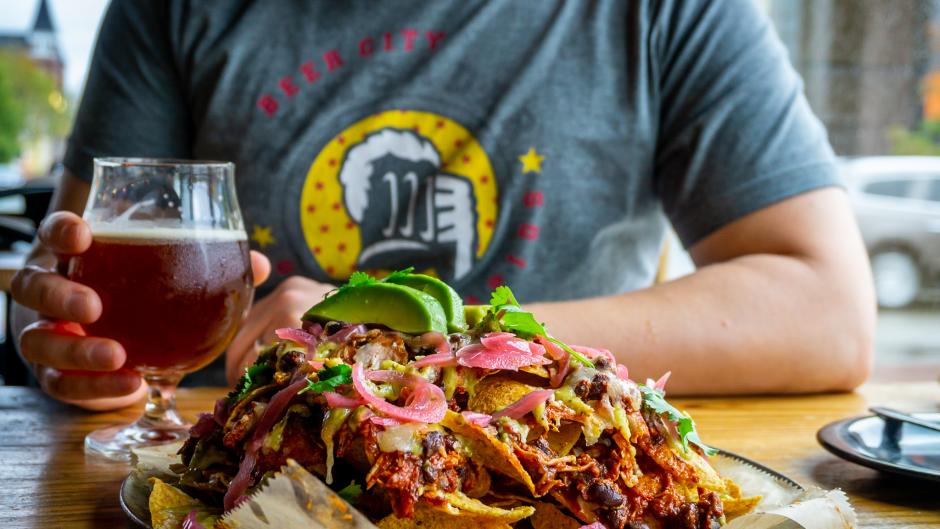 Earn an exclusive Brewsader T-shirt when you check in to eight breweries with the Brewsader App.
Photo Credit: Experience Grand Rapids
---
Beer City Brewsader® Marches On
You may have heard that the governor closed indoor service in bars at the beginning of July. Luckily, most of our breweries can remain open – and you can still earn a free t-shirt by visiting eight of them. Just download the Brewsader app to get started (or fire up your app to continue your journey).
A New Recipe for Restaurant Week GR
Restaurant Week is back with a twist this year. Use the digital passport (available soon) and check-in to at least four participating restaurants from August 5-16 to earn a free foodie-themed gift. You'll get free restaurant coupons, too! Visit RestaurantWeekGR.com for more details as the date approaches.
Like the rest of the Michigan economy, restaurant service is subject to changing restrictions as the Covid-19 situation evolves. Always check our Travel Updates & Openings page for the latest information.