Good things happen when you gather with far-flung friends, service members, co-workers, or family members for a reunion. Its the perfect time to reconnect and revisit the past, of course. But it's also an opportunity to create new memories and build bonds for the future. And Grand Rapids is the perfect place to host your reunion!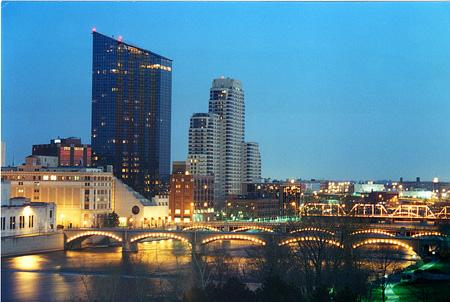 Not only is Grand Rapids easily accessible by car, train or plane, but we make it easy on groups of all sizes because of the plethora of activities, venues, hotels, and restaurants we offer. What's more, Grand Rapids been named one of the best cities to retire in and one of the best places to raise a family for good reason: our city caters to people of all ages.
From our fun-filled Children's Museum and our stellar GR Art Museum to scenic Meijer Gardens and the lions and tigers and bears at John Ball Zoo, there's something for everyone. Grand Rapids also features a variety of accommodations in a variety of price ranges both downtown and throughout the Grand Rapids area, including the luxurious JW Marriott and Amway Grand Plaza. If you prefer to be outside of the city, you'll find plenty of affordable event facilities and lodging within just 10 minutes from downtown.
Whats more? You'll love the vibrant atmosphere (and fun shopping) in downtown Grand Rapids and you'll really appreciate how easy it is to navigate and how low-stress it is to get downtown if you stay in a nearby suburb. Waiting in traffic for hours at a time just isn't our thing.
Smaller groups will find it hard to choose between the array of restaurant options. San Chez, for example, serves authentic tapas that are hard to pass up, Reserve offers an amazing wine list you wont want to miss, and you cant beat Grove for farm-to-table deliciousness. Larger groups are in luck, too, because banquet facilities abound in the Grand Rapids area.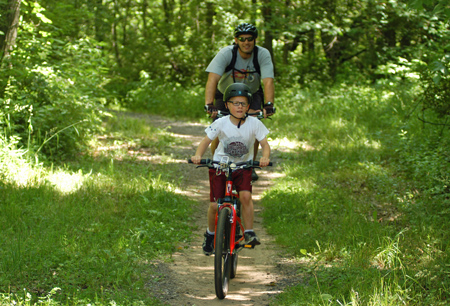 For the outdoorsy-types in your group, Grand Rapids has great hiking trails, miles of bike trails to explore, and a short ride in the car will get you to nearby Lake Michigan beaches in less than an hour. If you're looking for parks to gather your friends or family, Ah-Nab-Awen Park has plenty of space, a walk that runs along the picturesque riverfront, and its adjacent to two museums that are totally worth a visit: the Ford Museum and the GR Public Museum.
Other parks to check out downtown include the Sixth Street Bridge park, named for the nearby Sixth Street Bridge, the oldest, longest metal bridge in Michigan, and Fish Ladder Park.
In addition to everything Grand Rapids has to offer visitors, we can also help you plan and organize your reunion! On Saturday, November 15, Experience Grand Rapids will be hosting a free 2-hour Reunion Planning Workshop from 10:00 a.m. 12:00 p.m. at Prince Conference Center at Calvin College. The workshop includes a step-by-step planning guide as well as activity and event ideas for guests of all ages.
The registration deadline is November 9th, so hurry and reserve your spot now (click here for more info and to make your free reservation.)