When the air is filled with scents of pine and cinnamon, and kids are making gingerbread houses, it can only mean one thing: it's time to decorate for the holidays.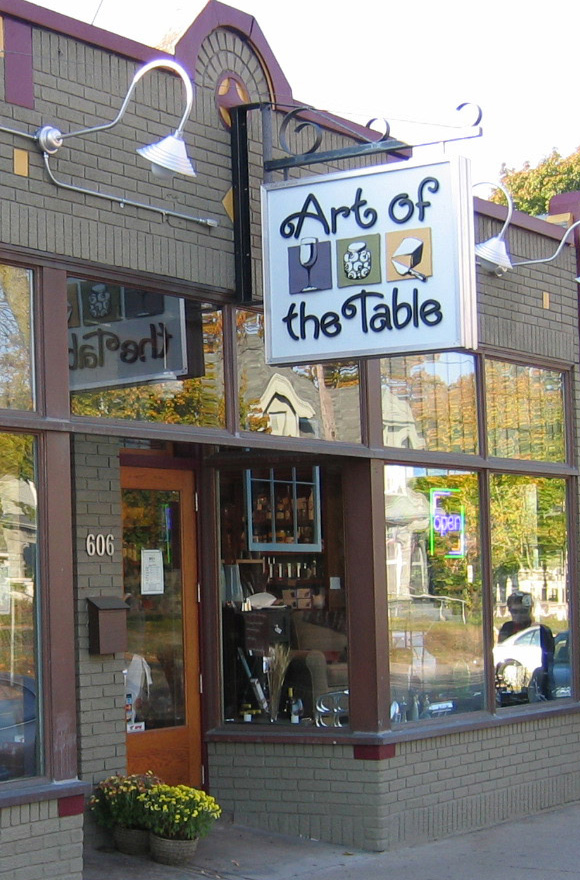 If just the thought of dressing your home up for the season is stressful, take a deep breath. There's no need for your cortisol levels to spike, says Amy Ruis, owner of award-winning Art of the Table, which carries gourmet artisan products including cheese, desserts, beer, wine, table decor, and more.
As you think about decorating, think warmth. Ruis says holiday decorating continues to trend towards cozy and comfortable. "People have gotten back to entertaining at home, enjoying each others company, and finding warming things to do and enjoy," she explains. In other words, what people want is to be in one another's company; the decorations in your home are simply icing on the cake...not the main ingredient.
If you're ready to break out the red and green, Ruis recommends keeping things simple by supplementing the decor you already have. "It's also an easy way to beautify your home without spending a small fortune." Ruis says that the classic green and red colors continue to be popular and she sees people adding flair in several ways. One easy way to complement your traditional colors is to add something old to the mix. "It's cool to bring back salt cellars for each individual place," suggests Ruis, "or to use old china with a fun new tablecloth."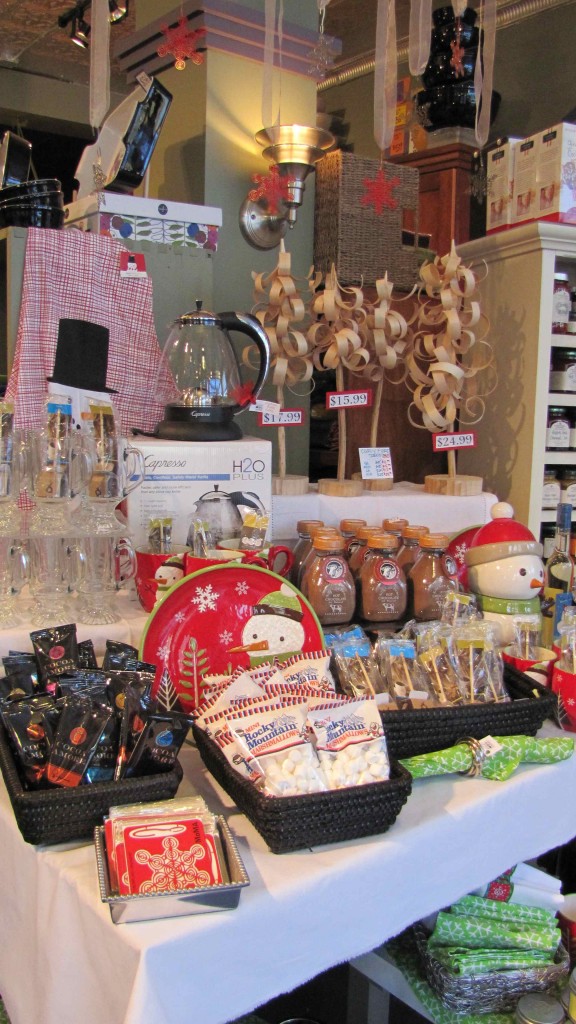 If traditional colors have you snoozing and you're ready for a change, Ruis says another popular trend is to use bright colors. "People are entertaining with hot pink and lime green or purple for the holidays," she says. "It's bright and happy." She's seen white tree branches with lime green decor, for example. "People are realizing they can move outside the box and are willing to take a risk to do something different with holiday decor," she says.
Changing linens is a quick and easy way to update your home. Art of the Table carries napkins, runners, and placemats that can totally change your table's look. If you use solid color dishes, Ruis suggests using a tablecloth with a fun pattern to go along with what you already have. "It can really make a table pop without spending a ton of money," she says. You can also make a big impact by using new chargers, candles, or napkins. "Drape a little garland or use jingle bells," Ruis suggests. "Find something you like and make it different."
Once your home is decorated, you're ready to invite people over. Ruis thrives on helping people find the joy in connecting with one another, so whether you're hosting family, a small group of friends, or having an all-out bash, Art of the Table is the place to go. "We want to inspire gatherings," says Ruis. "I love it when people walk in here and say, We're having a dinner party and I don't know what I'm serving yet. Can you help me?"  She does, of course, and is thrilled when customers feel ready to go when they leave her store.
Ruis prefers to carry goods made in small batches, oftentimes by hand. "I like things that people think through, that are carefully crafted, like a really good mustard," says Ruis. You'll find lots of Michigan-made products you can serve (like great Michigan beer and wine, Mrs.Dog's mustard, and Great Lakes teas), as well as beautiful decor for your home.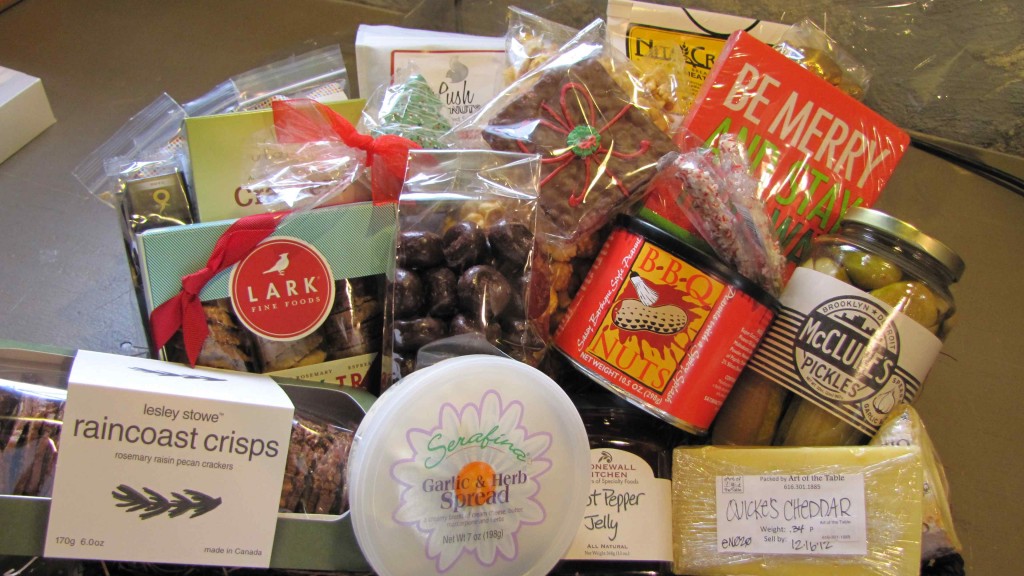 If you're headed to someone else's home during the holiday season, Art of the Table is also an excellent place to score that perfect hostess gift. You might choose a treat by Patricia's Chocolate from Grand Haven, a Michigan-made wooden cutting board, Smitty's hot sludge (yummy hot fudge sauce from Ada), or one of the beautiful small wooden Christmas trees they sell. "People love to give gifts," says Ruis, "and I think it makes them feel good to give gifts that are of an entertaining variety."
It seems appropriate that entertaining is her store's focus, because Ruis is all about bringing people together. She's a founding board member of Local First West Michigan and active in the Wealthy Street Business Alliance and Uptown branding movement. Her passion shines through when she talks about her involvement with Local First. "I longed for something like that," says Ruis, "where we could talk to each other about how businesses could work together and create an awareness of being able to buy from each other. It starts conversations. Its amazing how many people I've met over the years."
Ruis is taking community business involvement one step further with her new venture, Aperitivo, which she opened with Kate Leeder at the Downtown Market. She describes it as a true cheese & charcuterie shop with a wine bar. "We took it to a whole new level," she says.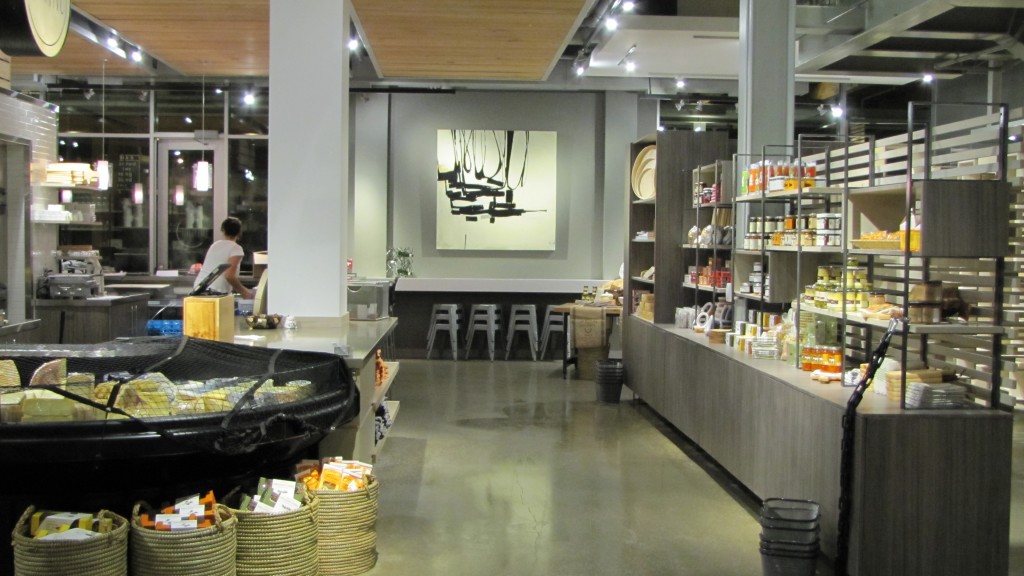 Whether you visit one shop or both, you're sure to find what you need for the holidays. And if you don't see it right away, just ask-they'll be happy to help.