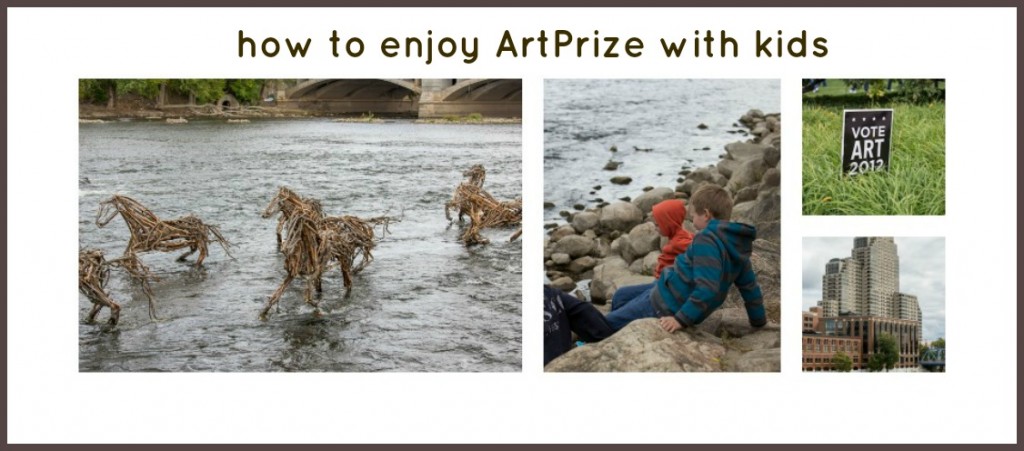 I'm writing this from the Holiday Inn downtown, where my kids and I are resting after enjoying a long day at ArtPrize.
While this is the fourth year I've come to ArtPrize, I have to admit that it's the first time I've brought all five of my kids with me at once. There are a lot of people out there, and the idea of facing the crowds with that many kids was intimidating. But after scouting the options for a few years, I finally felt brave enough to face the throng with the whole family, and it went really well!
Here are some of the strategies I used to make ArtPrize fun with kids:
1. Use the skywalks whenever possible.
The skywalks always seem less crowded than sidewalks, and you won't have to worry about kids darting into traffic. From your vantage point above the street, you can check out the art and make a plan of attack for which pieces to view on the ground.
2. Don't try to "see it all."
ArtPrize 2012 covers 3 square miles and includes over 1500 works of art in 162 venues. Unless your kids are superhuman or you live in the area and can break up the experience into daily chunks, it's very unlikely you'll get to see everything! Instead, make a plan based on the pieces that are most likely to interest your kids, or try to stick to one or two specific geographic areas.
3. Take your time.
Our kids love sculptures, so we spent a lot of time with Richard Morse's "Stick-To-It-Ive-ness" (in the river, under the blue bridge), Sam Soet's "Forest" (in front of the Public Museum) and Richard Carpenter's "Out Of The Woods" (in the JW Marriott.) I didn't get to see everything I wanted to (see #2) so we planned an overnight stay...that way I can sneak out in the morning and check out a few things I missed.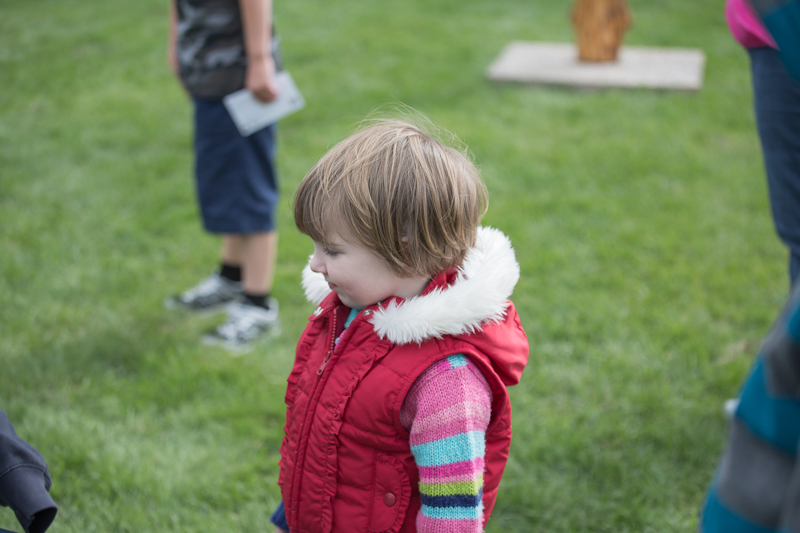 4. Eat at irregular times. If dining out will be part of your ArtPrize experience, avoid long waits by eating during slower hours - after 2 PM for lunch, before 6 PM for dinner. And while you wait, use the opportunity to talk about art you see in the lobby.
5. Look outside the downtown area. There's plenty of art to see off the beaten path, and as a bonus, you won't have to worry as much about crowds if you stray from the city center. Last week we wrote about three off-the-beaten path ArtPrize venues, and we'll be covering more of them in the days to come. Weigh in with your favorites!
What tips do you have for enjoying ArtPrize with kids?