One of the best ways to enjoy summer in Michigan is by spending a day at the park. But narrowing down your options can be difficult. What should you plan to do, and what should you bring along on your excursion?
Here are a few things to ask yourself as you plan your park trip:
What's at the park? 
Think about the activities and amenities the park offers. What will you be doing there? For example, Frederik Meijer Gardens & Sculpture Park boasts a water play area in the Lena Meijer Children's Garden. So pack water shoes and a swimsuit for your child - and maybe one for yourself! - if it's a nice day and you want some refreshing play.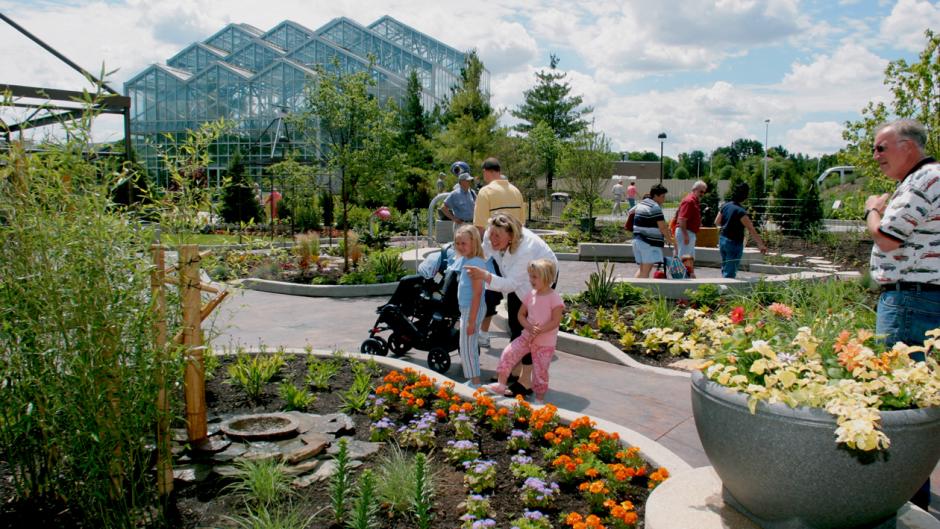 Children walking through the Lena Meijer Children's Garden
Photo Credit: Experience Grand Rapids
---
Do you plan to eat there? 
If a snack or meal is in the plans, think about whether there are restaurants nearby or whether you'll need to pack your own food. Many parks have picnic tables, but why not pack a blanket and enjoy your meal sitting on the grass? Grand Rapids Downtown Market has an abundance of vendors selling snacks that are perfect for a picnic.
What about park nightlife? 
Daytime isn't the only time to enjoy a Grand Rapids park. Many offer nighttime entertainment and live music. For example, every Tuesday and Wednesday night in the summer, there is swing dancing put on by the Grand Rapids Original Swing Society. It rotates from Ah-Nab-Awen Park to Rosa Parks Circle in downtown Grand Rapids. Check out their schedule to learn more about their upcoming events.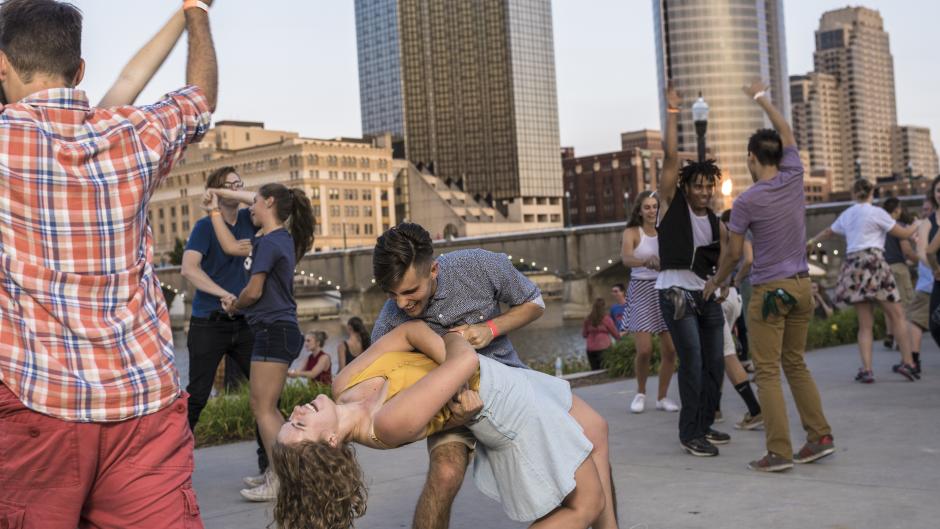 People enjoy swing dancing in downtown at both Ah-Nab-Awen Park and Rosa Parks Circle every Tuesday and Wednesday night.
---
Looking for an active nature outing?
Consider biking, swimming, hiking, or renting a canoe or kayak at Millennium Park. What to bring? Just your sporting equipment, a bottle of water, sunscreen and a sense of adventure!
With Grand Rapids' extensive list of parks, you're sure to find an outdoor experience that suits you. So get out and get playing! The summer sun won't last forever.
Never miss a post!
Subscribe to the Insider Experience blog.