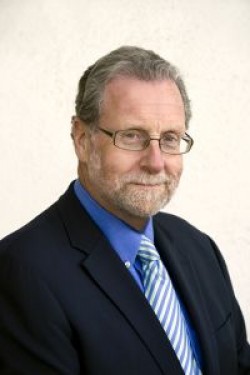 If anyone knows how to experience a new city as though he's lived in it for years, it's CBS News Travel Editor, author and all-around travel guru Peter Greenberg. His new Like A Local book series launched earlier this month, offering up real behind-the-scenes information you won't find in any guidebook in a variety of destinations including Buenos Aires, Cuba and the Caribbean.
Whether you're exploring a far-flung destination or a city a little closer to home, sometimes it's nice to step off the tourist track (and completely avoid the tourist traps!) and find the restaurants, bars, and other attractions that have earned fame and loyalty from the local residents. When Peter Greenberg enjoyed a trip to Grand Rapids recently, keynoting the Pure Michigan Governor's Conference on Tourism, we caught up with him at his room in the Amway Grand Plaza to get his take on exploring Grand Rapids like a local. His advice:
1. Get to know those in the know.
Greenberg, a volunteer fireman, suggests making a stop at the fire department to ask for suggestions of things to do and places to go. "Firemen know everything about a place - they've been in everyone's homes," he says. Hotel maids can also be a rich source of behind-the-scenes information, Greenberg suggests.
2. Research online.
Greenberg recommends reading the reviews at TripAdvisor.com to get a feel for which attractions and restaurants locals are most passionate about. You can also check local blogs, forums and email lists. Try looking for sites that align with your interests - for example, if you'll be spending a weekend fishing, use Google to try to find a forum or blog for fishing enthusiasts in the area you'll be visiting.
3. Hit the town later.
If you walk into a restaurant at 6 PM and see people eating dinner, "they aren't locals!" Greenberg insists. "Find a place that's open late. It doesn't have to be a dive with darts on the wall." To use this approach you might have to gather up enough courage to ask a friendly-looking local for advice, but don't worry: most people love talking about their home cities. Another tip? Ask a cab driver. They know exactly which places people flock to at night.
What are your best tips for traveling "like a local"?