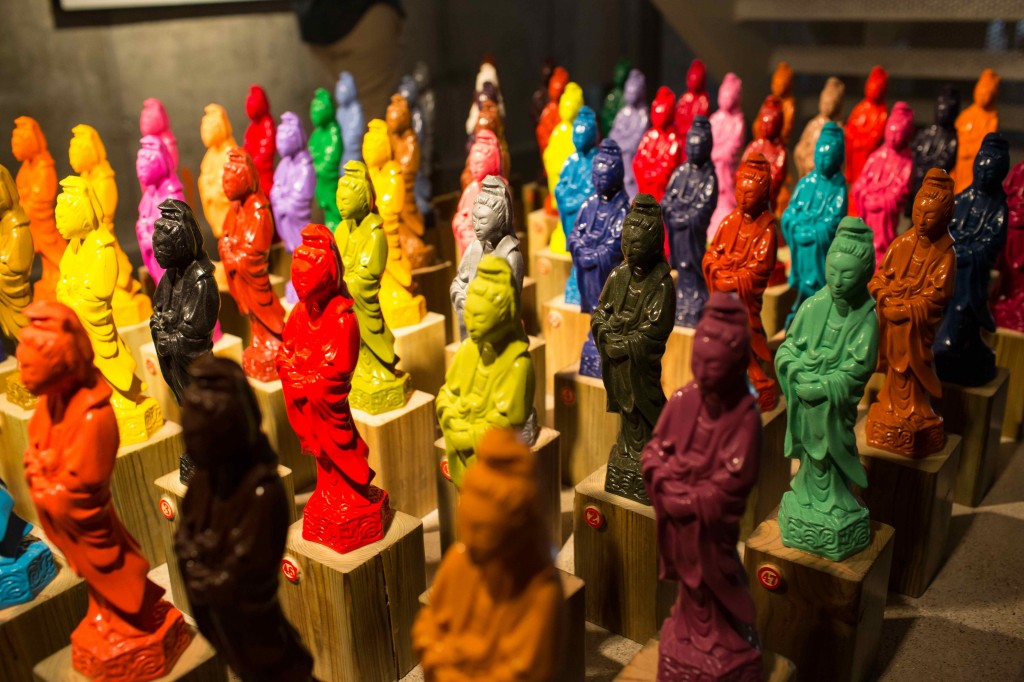 Grand Rapids, MI has been home to the international art competition ArtPrize since 2009. For three weeks starting the end of September through the first half of October, Grand Rapids becomes a destination for art lovers and art learners alike. With over 1,500 entries and three square miles to cover it can seem daunting to a first time visitor. But don't worry, with a little planning and some tips and tricks from seasoned ArtPrize attendees you'll look and feel like an ArtPrize pro in no time.
So lets go!
First, check out all 1,536 entries to start making your must-see exhibits list. Jaenell Ott, public relations manager for ArtPrize, wants visitors to know if they have an iPhone, iPad or Android device, there is an app for that! "The ArtPrize app lets you search for specific entries or discover art near you when you come to town. You can also skip the lines and place your votes through the app," said Ott.
With so much to see, past attendee Laura Henkel suggests planning more than one day to visit if possible. And luckily Grand Rapids has some amazing hotels to make your overnight stay a fantastic experience.
Now that you have planned where you are going and where you might be staying, come on over!
Grand Rapids is easy to get to by plane, train and automobile. By car, the city is only three hours from Detroit and Chicago and a myriad of flights come in and out of Gerald R. Ford airport every day. Greyhound and Amtrak both stop right in the heart of the city.
Whether you take a cab directly to your hotel or drive a car, don't fear parking.
"We have found parking to be every easy - especially if you get there early," two-time patron Dave Serino said. "There is plenty of parking in the downtown surface lots and it is really right in the middle of everything. It is affordable and easy to get in and out."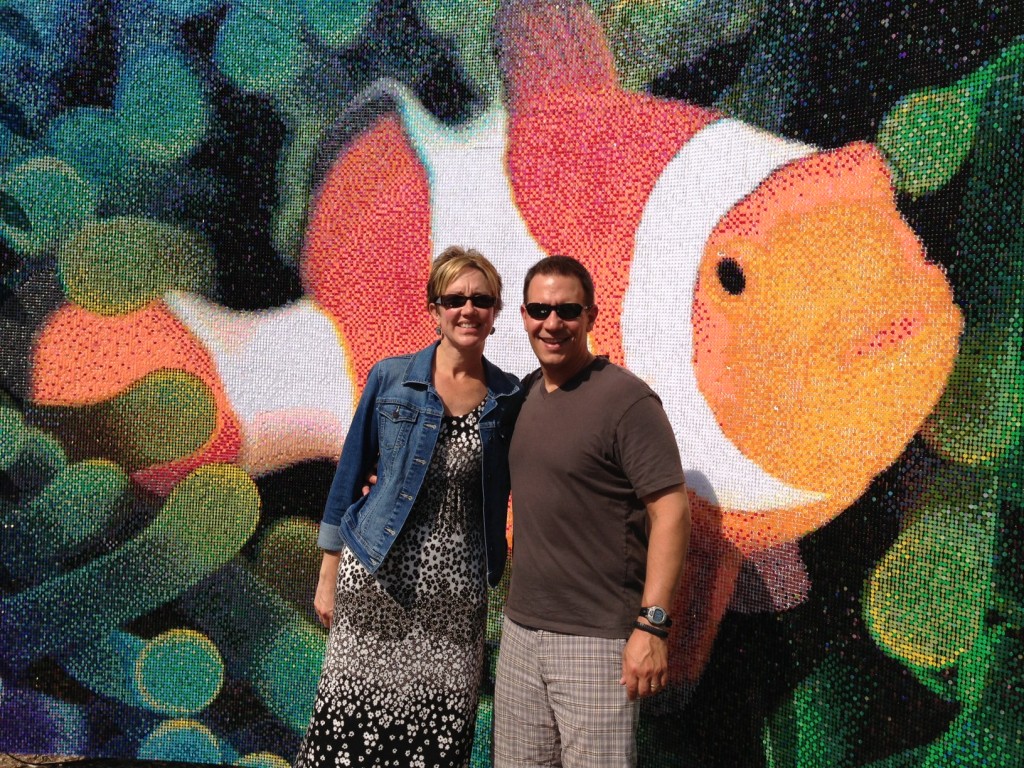 Another option is an ArtPrize wristband for public transportation. They are two for $5 at seven Meijer locations. Wristbands come with an Event Guide and work on all Rapid and DASH lines, including the new Silver Line that takes you right into ArtPrize. Pick them up at the ArtPrize HUB, any Exhibition Center, or one of several area Meijer stores
Now you're ready to start exploring ArtPrize.
As with any large-scale event, the population of the city grows during ArtPrize.
Dave and Mary Serino suggest getting to ArtPrize early on day one.
"We found the crowds grew significantly as the day progressed," Serino said. "We also had a chance to meet a few more of the artists and speak to them about their work."
Dana Friis-Hansen, director and CEO for Grand Rapids Art Museum (GRAM) also suggests getting to the big venues early in the day, before the lines get long.
GRAM members-and those who join during ArtPrize-can get into the GRAM before the public from 10:00 a.m.- 12:00 p.m. Members also have access to an express line for venue viewing.
If you want to minimize your exposure to crowds, Margie DeAnda suggests visiting during the week, not the weekends.
But there is an upside to additional people; especially when many are in town for the same reason.
Grand Rapids native Sarah Blocher notes that crowds add to the energy and excitement of ArtPrize.
Blocher said, "People watching is at a premium during ArtPrize! Rather than rushing from venue to venue, soak in all that is happening around you as you venture around the city."
There are many ways to explore ArtPrize. To take any guesswork out of your day, download a self-guided tour for families and small groups available August 29.
If you like exploring without a plan, Shannon Richards advises attending in smaller groups of two to four.
The more people you have the less ground you can cover because you're constantly trying to make sure you're all together, Richards said.
An obvious tip worth remembering from Laura Henkel is to wear comfortable shoes since you will be walking all day. Other visitors added reminders to bring essentials like a sweater, an umbrella, sunscreen, cash, camera, smartphone and comfortable clothes to ensure you can access any venue. Not all exhibits are in a museum or on a street corner. That's the fun of ArtPrize!
And don't forget to venture into nearby Eastown and other areas outside of downtown.
With all the amazing visual distractions, it might be easy to forget to eat. Luckily, with over 100 restaurants in the downtown area, it isn't hard to be find a place for a bite and a beverage.
Dave Serino said he and his wife Mary stroll around until they are thirsty or hungry and then stop into one of the many brewpubs for a pint and a nice little lunch.
This is Beer City USA after all.
"We don't really like scheduling or planning a meal, we just move around until we get hungry," Serino said. "And there are so many options. I must admit, we are big fans of the fries and beer at HopCat."
However, probably the best advice is this from Friis-Hansen who said, "There's no one way to ArtPrize. Own your ArtPrize experience, shape it in a way thats fun and engaging for you!"
See you there!