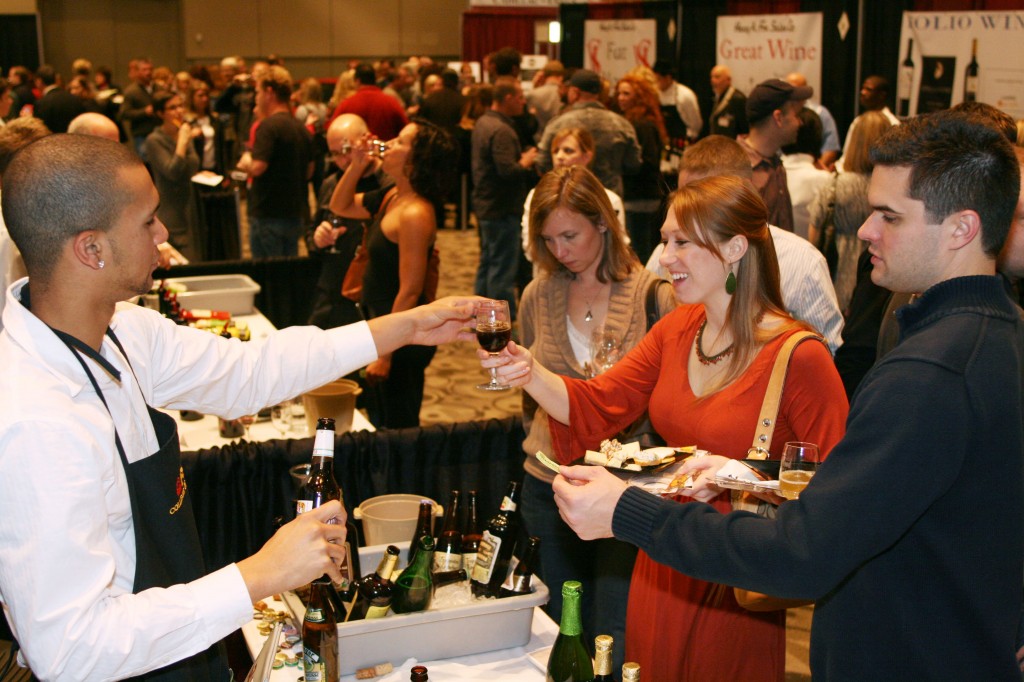 Photo Courtesy of ShowSpan, Inc.
As much as Grand Rapids loves being known for our Beer City USA accolades, it is always refreshing to be reminded of the rich wine and foodie culture we've adopted just as enthusiastically. The International Wine, Beer and Food Festival is one of the largest celebrations of this dedication and is happening this year November 21st through the 23rd at the DeVos Place in Downtown Grand Rapids!
As the 6th annual Festival quickly approaches, I spoke with Show Manager Dawn Baker and the owner of Cascade Winery, Bob Bonga, to get some informational nuggets about this years Festival.
When I asked Dawn why they chose Grand Rapids for such a large event (attended by over 17,000 people), she said We bring together a great tasting event in a city that offers the finest in culinary options, in the middle of the state which has grown from 30 wineries 10 years ago to now over 130 Michigan wineries with varietals winning awards all over the country."
As Grand Rapids has also seen a boom in craft beer enthusiasts, this year the 3rd floor will be dedicated to the Brewers Loft, showcasing MI, domestic and international beers paired with local food and entertainment. Cideries are also exciting more and more palettes, and will be featured at DeVos Place in The Cider House.
Cascade Winery, who makes a delicious cider in addition to their wine varieties, has been a part of this event since its inception. Bonga says that this festival is a great thing for all of West Michigan and is his winery's favorite event to take part in. I think it's the atmosphere. It's always very upbeat - everybody comes in a good mood because its the perfect time of year."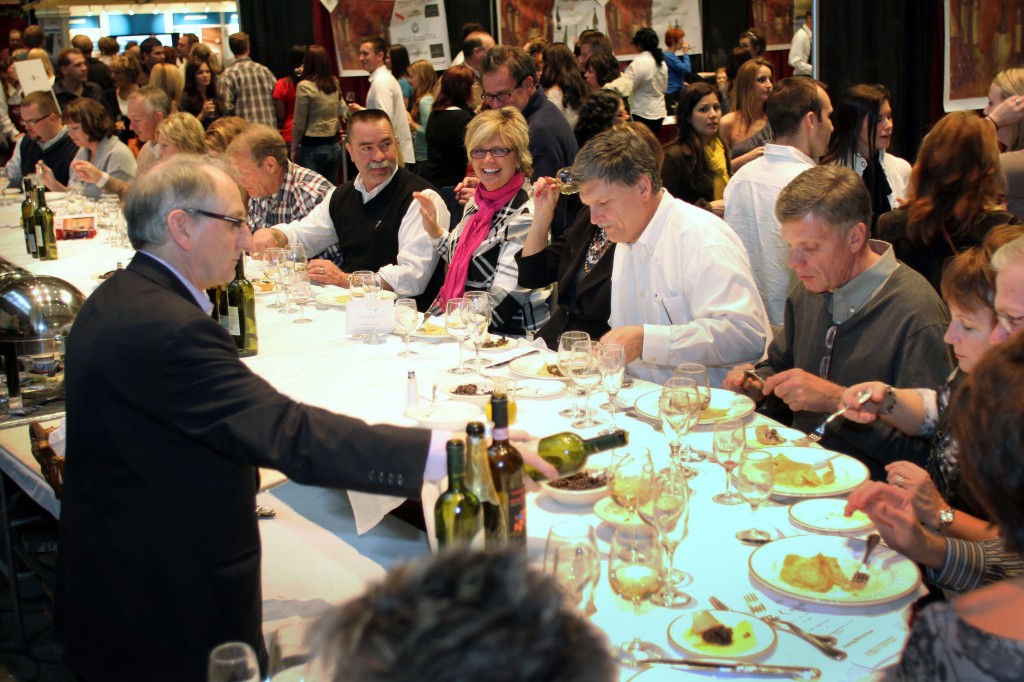 Photo Courtesy of ShowSpan, Inc.
As the festival does begin the Thursday before Thanksgiving, its the prime time to start scouting gifts for the wine/beer enthusiast or foodie in your family! While you cant take bottles home with you, download the Festival app to see whats for sale at a Meijer near you. Many wineries will take shipping information and get you your favorites quickly, or stop and say hello to Under the Vines, an East GR business that carries an intimidating selection of the beverages available at the festival.
Tickets are $15 on Thursday and $20 each for Friday and Saturday; they can be purchased online here or at the door on a first come, first served basis. Tickets guarantee your access to 1200 wines, over two hundred beers, ciders and several Michigan distillery specialties, as well as an open door to chat with the experts making and perfecting the drinks you love. Purchase tasting tickets to try small plate samples from eleven of West Michigan's most delectable menus and if you're planning on just having a meal there, splurge on pairing tickets and indulge in a multi-course feast accompanied by a number of distinguished wineries.
One of the best parts about the International Wine, Beer and Food Festival is that it doesn't discriminate against foodie, wine, beer and spirits newbies! For those who want to better understand the hype, this is the perfect place to taste and decide. Students of culinary and hospitality disciplines will be working alongside the industry leaders to be learning as the public asks questions, so do ask! There will be free seminars, workshops and demonstrations held throughout the event so plan your route through DeVos here. As always, don't forget dessert- head to the Riverfront Marketplace for a champagne flight and cordials when your sweet tooth demands some attention.
As Dawn reminded me, This is the largest festival of this kind in the Midwest-you just cant find this broad of a tasting celebration, all under one roof, anywhere else.
Cant wait to celebrate with you starting November 21st!
Want to stay up-to-date?"Like" the Festival on Facebook or follow it on Twitter.