There is a collective excitement as Grand Rapidians flip their calendars to August and chefs all over town put the finishing touches on Michigan-grown menus.  These special menus are for Restaurant Week GR- a yearly celebration of the bountiful West Michigan harvest and the culinary talent that resides here.  If you've never participated in Restaurant Week (RW), here's what you need to know.
August 12th through the 23rd, over sixty area restaurants will release three never before seen courses as their special RW menu.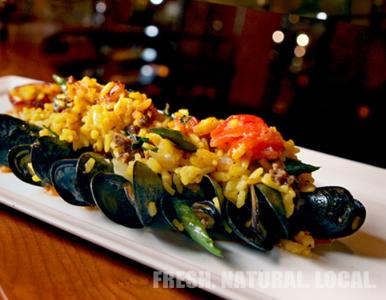 Bistro Bella Vita- Photo Courtesy of Experience GR
Even if there is a restaurant that you've always considered out of budget, all RW pricing is the same.  This is your chance to check them all out!  All 3-Course Menus are either $28 per person or $28 for two.  Check their listing with Experience GR or call ahead to find out what your pick is offering.
It's not humanly feasible for one stomach to taste all of Restaurant Week.  Share what's good on Instagram or Twitter using #RWGR to help others decide what to try!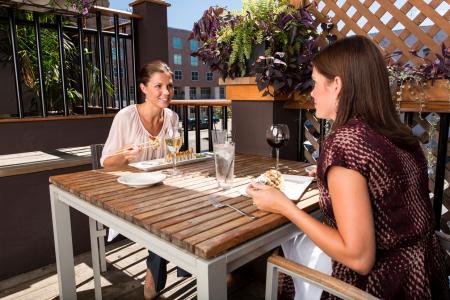 Rockwell Republic Rooftop Patio- Photo Courtesy of Experience GR
As an unwritten rule, chefs are trying to showcase the agricultural bounty of West Michigan by using local products.  Compliment the chef, farm, or waitstaff if they have done that well!
Using this awesome new website, create and share a restaurant list with friends, family, or significant others.  You can browse menus to decide or just bookmark a bunch you've been wanting to try. $1 from each RW meal is donated to the Secchia Institute for Culinary Education so you're doing some good if you eat out as much as possible!
Eating can be tiring.  In a good way.  Perk up up with the featured coffee of Restaurant Week 2015, brought to you by Ferris, a RW sponsor.  The 2015 Guatemala San Miguel will be served all over town so don't hesitate to ask for a cup to keep you going between courses.
Enjoy twelve days of awesome local eating!  Take advantage of this wonderful time of year and spend a few meals "Tasting the City"!